GROZNY, Russia - Tens of thousands of people staged a rally on Monday in Russia's Chechnya region against French magazine Charlie Hebdo's cartoons of the Prophet Muhammad, which the predominantly Muslim region's leader denounced as "vulgar and immoral."
Carrying signs declaring "Hands off the Prophet Muhammad," men in traditional Chechen dress and women and children shouted "Allahu Akbar" — or "God is greatest" — as they streamed down the main thoroughfare of Grozny.
French satirical magazine Charlie Hebdo published a picture of Muhammad weeping on its cover last week after gunmen stormed its offices, killing 12 people. The gunmen said the attack was revenge for cartoons the magazine had published mocking Islam.
"We will launch a decisive protest against the vulgarity, immorality, lack of culture and shamelessness of those who drew the caricatures of the Prophet Muhammad (peace be upon him)," Chechen leader Ramzan Kadyrov wrote online before the rally.
Kremlin-backed Kadyrov, who opposes an insurgency that aims to carve out an Islamist state in the mostly Muslim North Caucasus, has cultivated his own brand of Islam which critics say contradicts Russian law.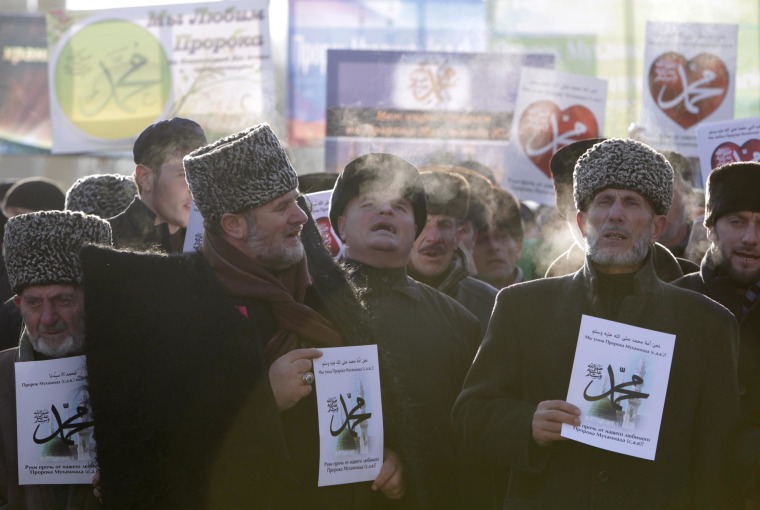 IN-DEPTH
SOCIAL
- Reuters