GENEVA — U.S. officials warned Americans living in or visiting Switzerland on Friday that they should be extra vigilant following a CIA tip-off that prompted the country to raise its terrorism threat level.
Swiss officials said they had information of a possible planned attack on the city of Geneva. The country's public prosecutor said it was hunting suspects linked to groups such as al Qaeda and ISIS.
The U.S. Embassy in Bern issued a statement advising Americans of steps they should take.
"In this time of elevated threat, the U.S. Embassy in Bern reminds U.S. citizens to review personal security plans, remain aware of surroundings at all times, and monitor local news stations for updates," the statement said.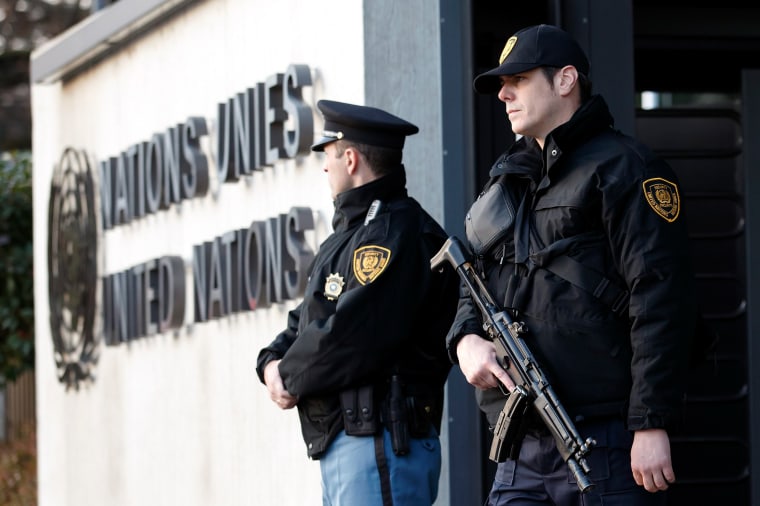 "We also recommend maintaining a high level of vigilance and take appropriate steps to enhance personal security," it added.
A senior U.S. counterterrorism official told NBC News that the CIA tipped off the Swiss authorities about the potential threat.
More law enforcement and security personnel have been deployed on the ground, and U.N. security guards in Geneva were stationed with MP5 sub-machine guns at entry points for cars, a highly unusual measure at the sprawling complex near the French border.
Europe has been in a state of tension following the November 13 attacks in Paris that saw 130 killed by a ground of Islamist extremists in several sites across the city.