Thomas Tran Dinh, who works for IBM France, was attending the Eagles of Death Metal concert at a packed Paris nightclub Friday when gunmen stormed in. The attack at Le Bataclan was part of a coordinated terror assault across the city that left 127 dead and 200 others wounded. Dinh was able to escape unscathed. This is his personal account.
The sun is rising. I cheated death, that was so close. Another day starts. I love you all.
Related: Paris Attacks: ISIS Claims Responsibility, France Vows 'Merciless' Response
I've been saved by a song, my favorite song of the new Eagles Of Death Metal album "Oh Girl." When I heard the song I went front row. When they started to shoot we all lied on the ground. The guy next to me got shot in the leg and we laughed: "Damn i'm gonna miss Sunday's Foo Fighters concert."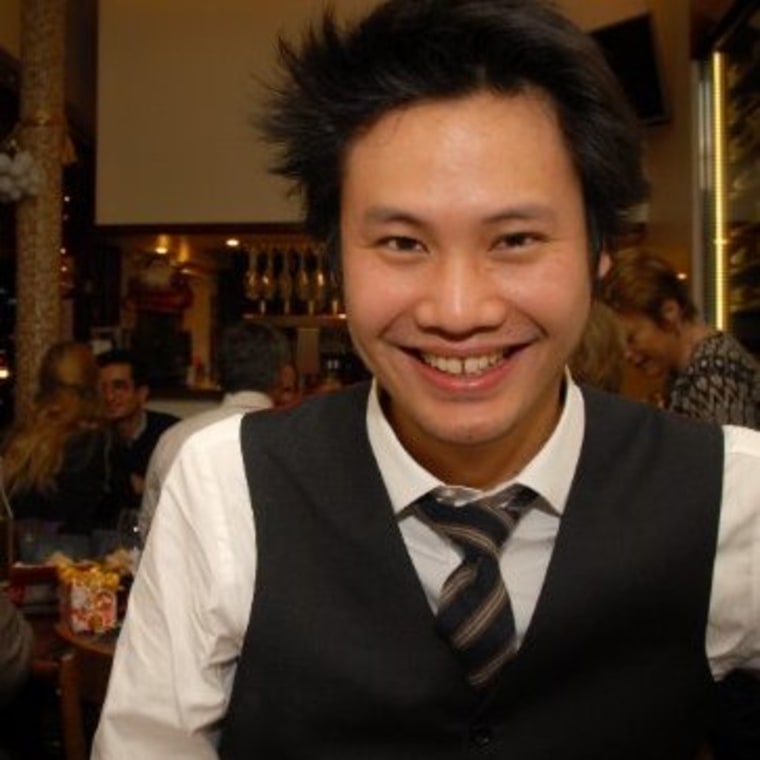 I was there for 15 minutes, a hundred rounds were shot. I waited for a window to run away. Someone then said, they're going upstairs. I knew I was dead, with my tall body coming out from everywhere and with them shooting from above, I decided to run away. The path was full of bodies drenched in blood. The people who tried to escape earlier.
Related: Eagles of Death Metal Were Playing Paris Club When Gunmen Attacked
Fortunately they all took the stairs at once so no one was watching and no one shot me. One minute before or after they would have shot me. And then I ran fast and far away. In the few hours after I finally learnt that all my friends that I convinced to come with me to that concert were safe... although one received a bullet in the eye. Please pray for him and everyone else. I've learnt the Foo Fighters guy was safe too.
If I hadn't been on the front row, I never could have made it out through the emergency exit. The chorus of Oh Girl is "You've got to save me." And Jesse Hughes became a priest. Thank God. In all this mess someone was looking for me.
Sun is rising, a new day begins. May it be with love. Please not with hate. I love you all, let's love each other. Maybe the world will be a better place.
This account was originally posted on LinkedIn.