They're not rolling out the welcome wagon for the Syrian refugees in the Arab immigrant enclave of Dearborn, Michigan.
And some longtime residents told NBC News they even agree with Gov. Rick Snyder's decision to suspend efforts to bring the long-suffering Syrians to his state after last week's deadly terrorist attacks in Paris.
"We don't need no more troubles, you know?" said Hicham Dawil, who immigrated to the U.S. three decades ago. "I feel bad for the people. On the other hand, look what's happening in France. This is crazy, you know. It's just evil."
Dawil, a father of five college-aged kids all born here who runs his own heating and cooling business, said the ISIS attacks turned his stomach and the fallout affects him as an Arab immigrant.
"We just cannot afford being looked at like, 'Oh, well, you are one of them,'" he said. "Let's say I walk into a lounge ... I can see people look at me."
So Dawil supports Snyder's move "100 percent."
Ali Berry, whose roots are in Lebanon, also backs Snyder's ban.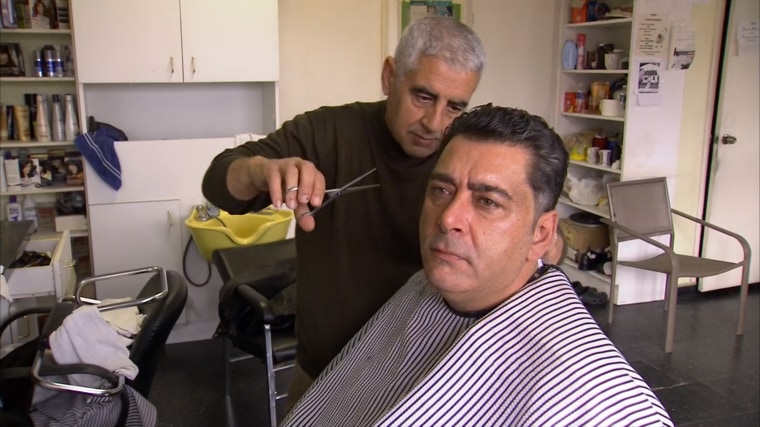 "It's a great idea because we have a bunch of refugees coming from overseas and we don't know what they're about yet, we don't know what they're bringing with them," he said. "We don't know what liability is gonna be on us after they get here. So I think the decision they came up with was the best decision, because at least it gives us time to assess the situation."
Berry said he came from a land "where war is prominent" and he too feels the eyes of suspicion falling on him after terrorist attacks.
"It's logical, I don't fit in, I'm not from around here," he said.
But the suspicion would be even worse if the Syrians were allowed in now.
"You don't know anything about them, you don't know the ideologies they brought with them, these older ideologies that they brought with them that can affect something that you have and that you've established here in Dearborn for so long," he said.
Arab immigrants began arriving in Dearborn, population 98,000, in the last century to work at Ford Motor Company. Now nearly half of this city just west of Detroit is Arab — mostly Lebanese, but with large numbers of Iraqis, Yemenis and Syrians. While most are Muslim, they are generally Shiites, making them the sworn enemies of ISIS, who are Sunni Muslims.
The support for Snyder's move is by no means universal in Dearborn.
"I understand it, I'm a citizen of the United States," said Reem Akkad, a Michigan-born son of Syrian immigrants. "I would not want anyone to endanger any of my fellow citizens, anyone that I know. But I think that the link that was established is the wrong link."
Still, Akkad said, as Arabs in America they too are paying the price for ISIS' brutality.
"For us here as Syrians, as members of the Muslim community, it is literally our worst nightmare," he said. "ISIS is not only killing our people, but it's already hijacking our image."
Badi Dabjan, a Syrian-American volunteer in Michigan, said 30 Syrian refugee families —120 people total —have been resettled in Dearborn since April. He said he's noticed a shift in attitude among the established immigrants toward the new arrivals since the Paris massacres.
"People are more nervous about them since Paris," Dabjan said. "But they shouldn't be because these are people who have been in refugee camps for years. They've been interviewed over and over again. To me, I don't know what the governor will gain from trying to stop them from coming here."
The Syrian refugees "are mostly Sunni," Dabjan added. "But this is not like Europe where lots of people are getting on rafts and crossing over to Greece. The Europeans don't know who those people are. We know who is coming here."
Ahmed and Fatima Alkadri, newly arrived Syrian refugees, said they wanted to come to the United States because anybody can become an American.
"We asked around and we'd been told that American people are very friendly," Fatima said through an interpreter. "And everyone is equal in the eyes of the law. There was no rich, no poor, and its an equal life; everyone has an opportunity, everyone is safe there."
Asked whether Snyder's stance has changed her mind about her new homeland, Fatima gave an emphatic no.
"I'm talking about the American people, I'm not talking about the governor," she said. "I don't know the governor, but I ask of him and I plead to him, to change his mind and accept more people because they do deserve another chance. They're living in horrible conditions."