Envelopes containing white powder were sent to a Brussels mosque but emergency crews who rushed to the scene said the substance was just flour, officials told NBC News.
The Belgian capital has been on lockdown after officials warned extremists may be planning a Paris-style attack.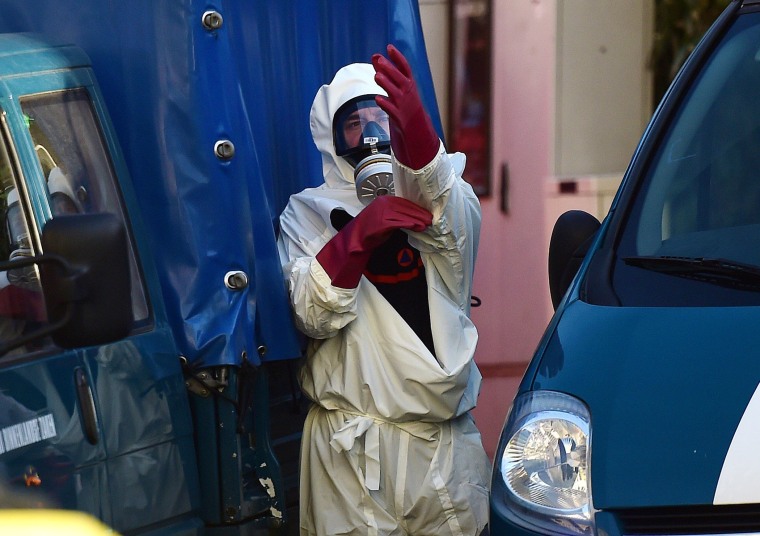 Specialist units rushed to the city's Grand Mosque after the envelopes were discovered there, fire brigade spokeswoman Malika Abbad told NBC News.
Officials initially said at least 11 people who came into contact with the powder would be taken for hospital for blood tests.
But Abbad later said the white substance was "obviously flour," adding: "There is no risk to anyone."
The fire brigade's "anthrax alert" response involved at least four specialist ambulances as well as crews wearing protective suits.