The first photos of a man believed to be Salah Abdeslam, the fugitive suspected in last year's deadly Paris terrorist attacks, were aired Monday on French TV.
The photos appear to have been taken from security video at a gas station on the Belgian-French border. They show Abdeslam, 26, and an alleged accomplice, Hamza Attou, on the morning of Nov. 14 — a day after the bombings — according to the French TV network BFM, which didn't say how it obtained them.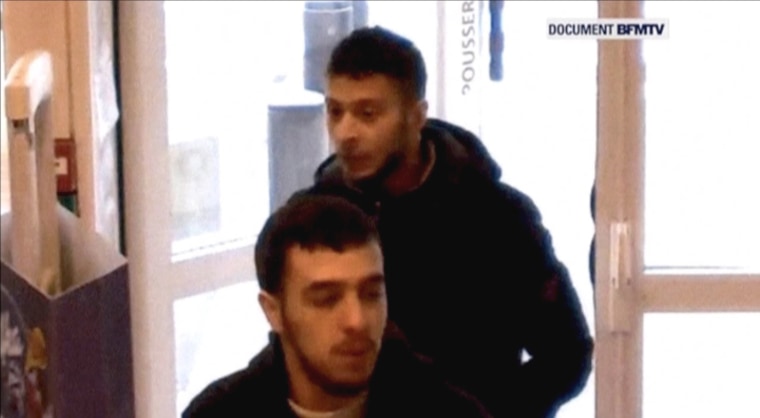 The coordinated shootings and suicide bomb attacks killed 130 people Nov. 13 in Paris.
Attou and another suspect, Mohammed Amri, were arrested Nov. 15 in the Belgian city of Moleenbeek and are charged with participating in a terrorist activity.
Related: Paris Attack Fugitive Salah Abdeslam's Fingerprint Found in Belgium
A senior French official told NBC News in November that police stopped and questioned Abdeslam near the Belgian border a few hours after the attacks but released him because information about an international warrant for his arrest hadn't reached them.