Fugitive Paris attack suspect Salah Abdeslam was captured in a terror raid in Belgium Friday, along with four others, Belgian government officials said.
Abdeslam, 26, was nabbed in the Brussels suburb of Molenbook after "intense and detailed work" by security forces, Belgian Prime Minister Charles Michel said in a press conference.
Abdeslam had been on the run for more than four months and was believed to be the final suspect at large in the terror attacks that killed 130 people. Another man, Monir Ahmed Alaaj, and three members of a family that allegedly hid Abdeslam were also arrested, the Belgium federal prosecutor's office said.
"We must catch all those who allowed, organized or facilitated these attacks, and we realize — without giving too much details into the inquiry — that they are a lot more numerous than we thought earlier and had identified," French President Francois Hollande said at a news conference Friday.
"My thoughts go to the victims of the November 13 attacks in Paris and Saint Denis because Salah Abdeslam is directly linked to the preparation, organization and unfortunately the perpetration of the attacks," Hollande said.
Hollande said two "accomplices" were among those arrested in the Belgium raid. Hollande said he expected Abdeslam would be extradited to France as quickly as possible.
The coordinated ISIS attacks in Paris killed 130 people who were out enjoying a Friday night on Nov. 13, 2015, targeting cafes, a rock concert, and a stadium. One of Abdeslam's brothers blew himself up in the terror attack, while another has repeatedly urged Abdeslam to turn himself in.
Related: Algerian Killed in Belgium Terror Raid Matches ISIS Recruitment File
Belgium police conducted raids of three houses at 4:30 p.m. (11:30 a.m. ET), Belgian Prosecutor Eric Van der Sypt said at a news conference, and federal police arrested Abdeslam at one of those houses.
Abdeslam suffered an injury to his leg during the arrest, Van der Sypt said. The four other people arrested were taken into custody at that residence and they will be questioned, Van der Sypt said. The other two raids were negative, he said.
French Minister of the Interior Bernard Cazeneuve said the terror threat in France remains high. "The fight against terrorism must continue unabated. Thoughts for the November 13th victims," he said in a Tweet.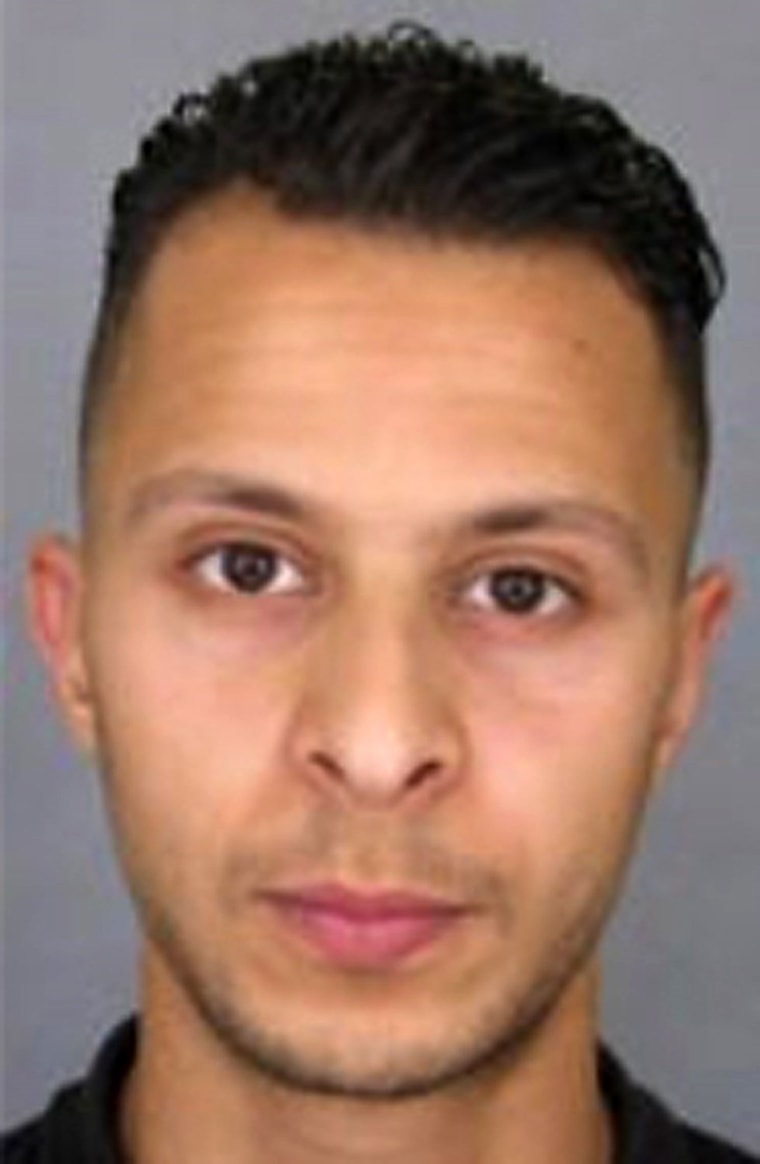 Abdeslam, suspected of being the eighth person ISIS said took part in the Paris attacks, is believed to have crossed into Belgium following the bloody spree. The terrorists who died in the siege were French and Belgian.
President Barack Obama called Belgium Prime Minister and Hollande to congratulate them on the arrests, the White House said.
The brother who urged Abdeslam turn himself, Mohamed, has told Belgian broadcaster RTBF that he had noticed a "slight change" in Abdeslam's behavior — when they started praying more and gave up drinking — but said that they did not appear to have been "radicalized."
Frank J. Cilluffo, a former U.S. counter terrorism official who directs the Center for Cyber and Homeland Security at George Washington University, told NBC News Abdeslam's capture alive could provide "valuable insights to prevent and pre-empt future incidents."
Authorities will want to find out how he has evaded them in Belgium for so long, he said. They will also want to answer a key question about the Paris terror plots: "Was it hatched a long time ago in Syria and Iraq," or was it more of a decentralized, ad hoc operation planned in Europe?
PHOTOS: Police Swarm Brussels Suburb in Anti-Terror Raid
Earlier this week, a separate raid targeting suspects in the attacks resulted in the death of Mohamed Belkaid, 35. That name, and other personal details, match those of an ISIS fighter who wanted to be suicide attacker, according to a cache of documents obtained by NBC News.
Belkaid is suspected of helping the Paris attackers. Belgian prosecutors said earlier Friday they had found Abdelsam's fingerprints at the scene of that raid, in Brussels.
Moleenbeek, a poor Brussels suburb, has a history of links to extremists. In the days after the Paris attacks, security forces detained several people there in a series of raids.
Sen. Jeanne Shaheen, D-N.H., the lead Democrat on the Senate Foreign Relations Subcommittee on Europe and Regional Security Cooperation, congratulated France and Belgium for Abdeslam's arrest.
"Abdeslam's arrest sends the message to terrorists around the world that they cannot hide and that it's only a matter of time before they answer for their heinous crimes," she said in a statement.