PARIS — A fingerprint matching the suspected Paris attacker who remains on the run was found alongside homemade suicide belts at an apartment suspected of being a base of operations for some of the terrorists, officials said Friday.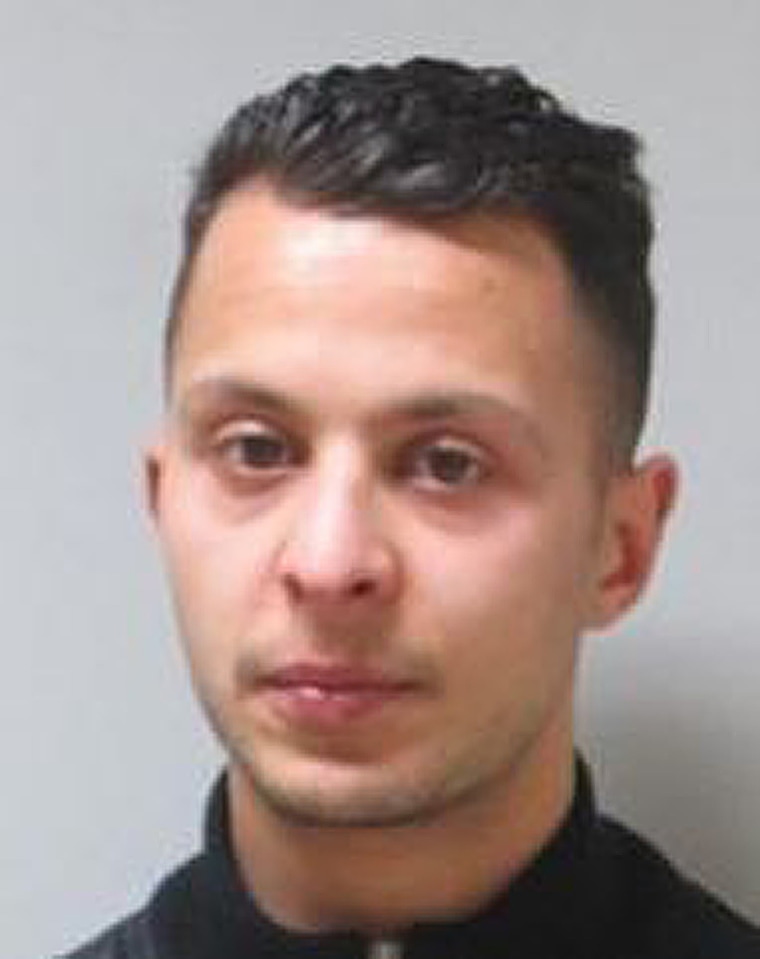 Salah Abdeslam has been the subject of a Europe-wide search on accusations he was part of the group that killed 130 people in the French capital on Nov. 13.
Belgian federal prosecutors announced Friday that one of Abdeslam's fingerprints was found in an apartment in the Schaerbeek area of Brussels that was searched on December 10.
Officials believe that Abdeslam — along with his brother Ibrahim Abdeslam, and the so-called "baby-faced bomber" Bilal Hadfi, both of whom died in the attack — stopped off at the apartment to pick up explosives before going to Paris to carry out the attacks.
"Salah went back to this house when he left Paris after the night of Nov. 13 because he had nowhere else to go," prosecutor's office spokesman Eric Van Der Sypt told NBC News on Friday. "We know he was picked up later and taken to another safe house."
Officials do not know whether the fingerprint was left before or after the attacks, Van Der Sypt said.
Three homemade suicide belts, traces of the explosive acetone peroxide — known as TATP — as well as "material that can be used to fabricate explosives" were also recovered there, according to the prosecutor.
The apartment was rented under a false identity that "might have been used by a person already in custody in this case," the prosecutor said.
Ten suspects have been charged and are in custody in Belgium in connection with the Paris attacks.