PARIS — The third man who attacked the Bataclan concert hall in Paris went to Syria with a group of other young people at the end of 2013, an official said on Wednesday.
Foued Mohamed-Aggad, 23, was identified after his mother got a text message announcing his death "as a martyr" after the attack, a spokesperson for the Paris prosecutor's office told NBC News. She then gave police a DNA sample which confirmed that one of her children was killed inside the Bataclan, the spokesperson said.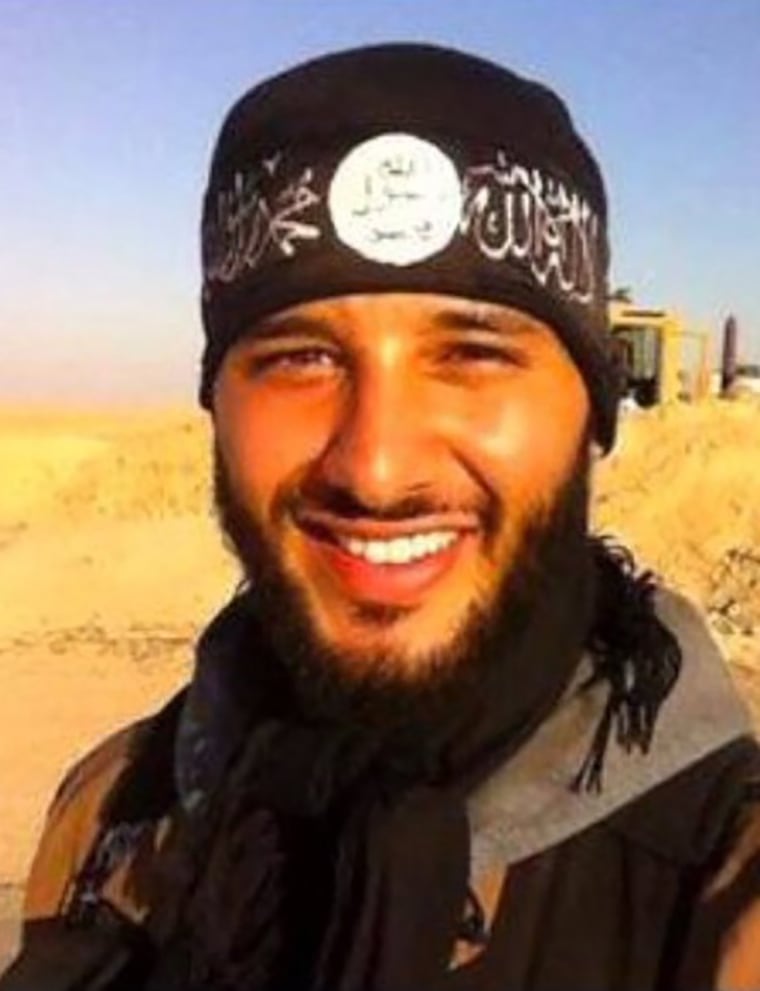 All of the Nov. 13 attackers identified so far have been from France or Belgium, native French speakers who joined ISIS — the militant group that now controls large parts of Syria and Iraq. Nearly three-quarters of the 130 who died in Paris that night were killed in the Bataclan concert venue.
"What kind of human being could do what he did?" Mohamed-Aggad's father, Said, told Le Parisien newspaper. "If I had known he would do something like this, I would have killed him."
According to the Le Parisien, the group who went to Syria came from the eastern city of Strasbourg and returned in the spring of 2014. NBC News could not immediately independently verify the report.
The other two attackers at the Bataclan have been named as Samy Amimour, 28, and Ismail Omar Mostefai, 29, who both lived near Paris. Four other assailants died while one suspected accomplice remains on the run.
Two of the suicide bombers at the French national stadium carried Syrian passports that are believed to be fake.