Surveillance footage emerged Thursday showing a gunman opening fire at one the restaurants targeted during last week's coordinated ISIS-linked attacks in Paris.
A man and woman can be seen chatting on one camera monitoring the bar area of the Casa Nostra cafe, when shattering glass rains down on them and they duck for cover.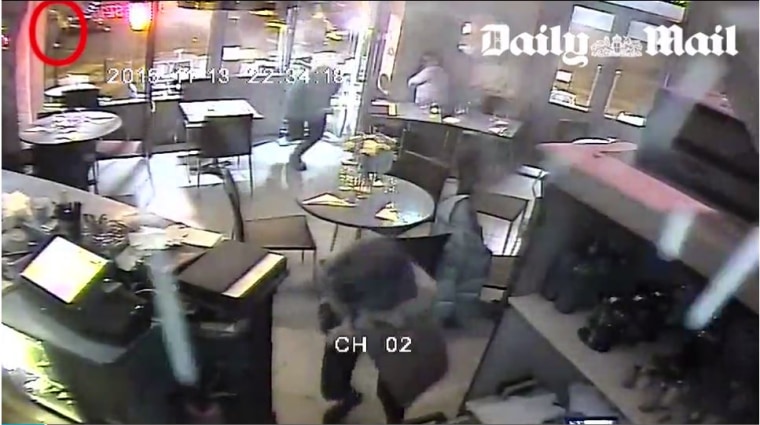 On a second camera facing out from the bar, a diner can be seen diving while their companion pulls their arms up, remaining static at the table. A third camera facing the bar captures a diner crawl under a table for cover.
As a male staff member runs down some stairs beside the bar, a woman dashes in from the street before hiding behind the bar.
Outside, a man carrying a gun can be seen looking around before walking out of view.
The footage was obtained by DailyMail.com.