PARIS — Airline passengers faced hours-long delays after arriving in Paris early Saturday.
French authorities declared a state of emergency in the wake of coordinated attacks on the city that were later claimed by ISIS.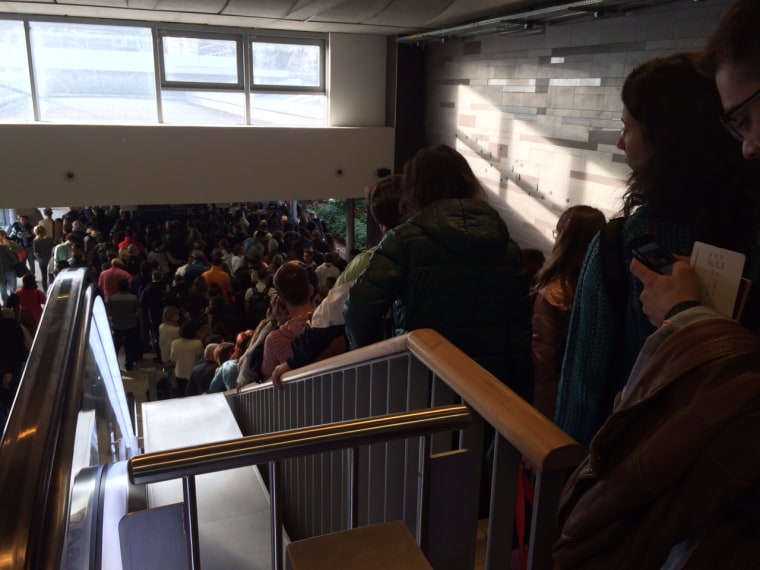 The government also reimposed border controls that were abandoned as part of Europe's free-travel zone. Border and customs officers will check people, baggage and vehicles entering and leaving France by road, train, sea or plane, customs official Melanie Lacuire told The Associated Press late Friday.
Nicky Pillay, 35, and her husband arrived in Paris Saturday on their way home to South Africa only to find a massive line to reach customs. They were moving just a foot or two every 20 minutes.
"The security is quite tough — I can clearly see an increase," she said. "I was a little bit nervous flying in."
American Airlines Group, the world's biggest carrier by passenger traffic, said on Friday it was delaying flights to Paris in response to the explosions and shooting attacks there.
Meanwhile, The Netherlands announced that it would also tighten security at its borders and airports following the attacks in Paris. Dutch Prime Minister Mark Rutte said the country was "at war" with ISIS, which claimed the attacks.
Russia's civil aviation authority also told airlines and airports to tighten security, while the national rail network also said it was taking extra precautions.