Video footage has emerged allegedly showing a hotel room where an at-large accomplice to the Paris attacks reportedly stayed before the killing sprees.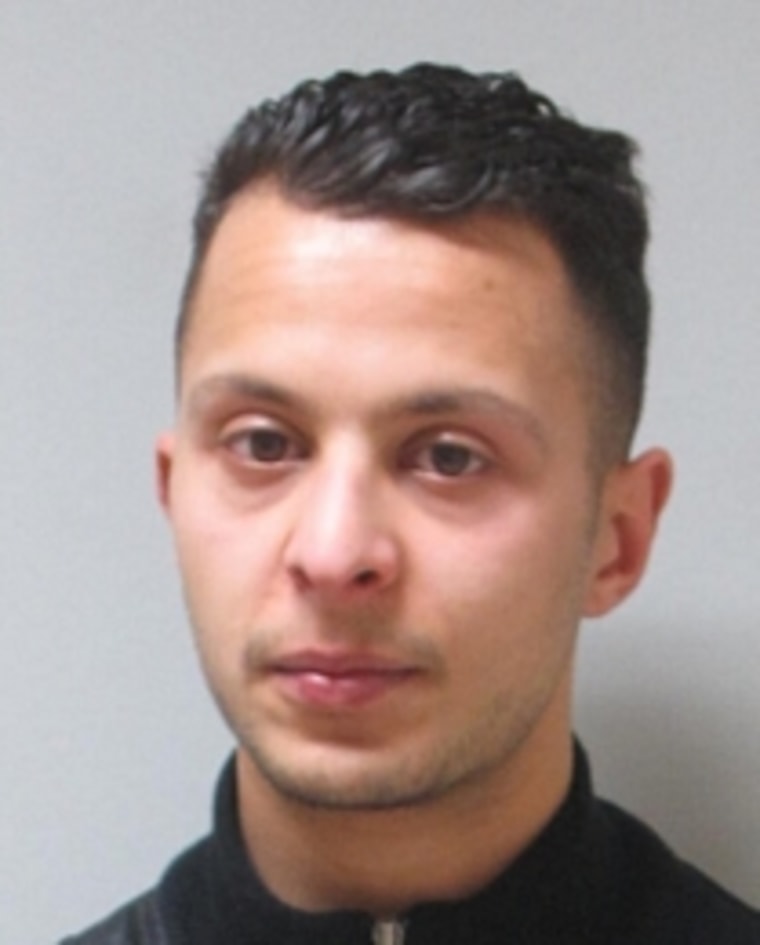 Salah Abdeslam, 26, rented rooms 311 and 312 in a hotel in the southern Paris suburb of Val-de-Marne, according to French newspaper Le Point — which also shot the footage. The publication said police had confirmed that Abdeslam had booked into the hotel but NBC News was not immediately able to verify the report.
An international arrest warrant has been issued for Abdeslam, who has been described as "dangerous" by police.
Syringes and plastic tubing can be seen on a small white table before the camera pans left to show an unmade bed with pillows on the floor beside it.
The camera shows what appears to be blue and mauve sheets nestled in a crack between the bottom of the bed and a partition wall.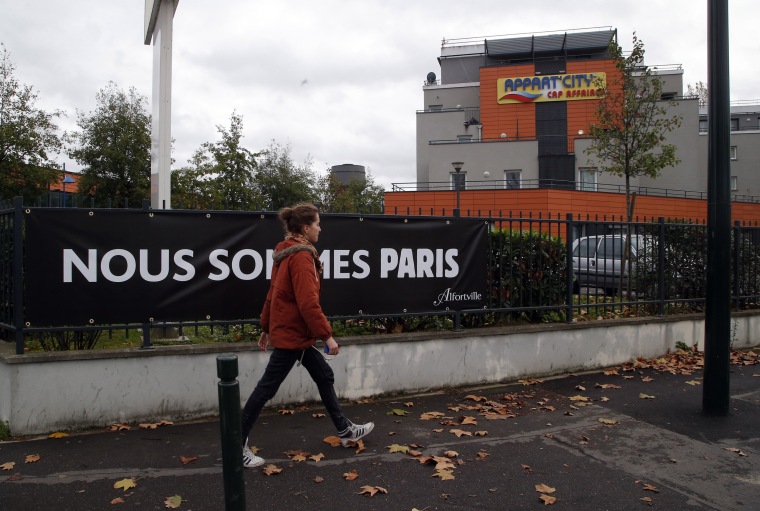 As the camera pans down, it becomes clear that the second bed has been turned upside down as its feet can be seen pointing towards the ceiling. A light wooden headboard remains stuck to the wall.
A pizza carton comes into view on top of a desk while a trash can with its lid on the floor can be seen in a small kitchen area along with a dish drying rack and two electric cooking hobs.
A top French official told NBC News on Monday that Abdeslam was stopped, questioned and the released near the country's border with Belgium in the hours after Friday's attacks. He subsequently had an international warrant issued for his arrest.
Two men who are accused of picking up him from Paris and driving him to Belgium early Saturday have been charged with participating in a terrorist activity, according to officials.