The burst of brutality across Paris last November left seven suspected terrorists dead and touched off a police dragnet in pursuit of accomplices, co-conspirators and even the plot's reported mastermind.
Of the known suspects, including the reported ringleader, most were either born in France or neighboring Belgium, authorities have said.
Here's who was killed, who was arrested and who might remain at large:
Arrested
Salah Abdeslam
Nationality: Belgian-born French national
Age: 26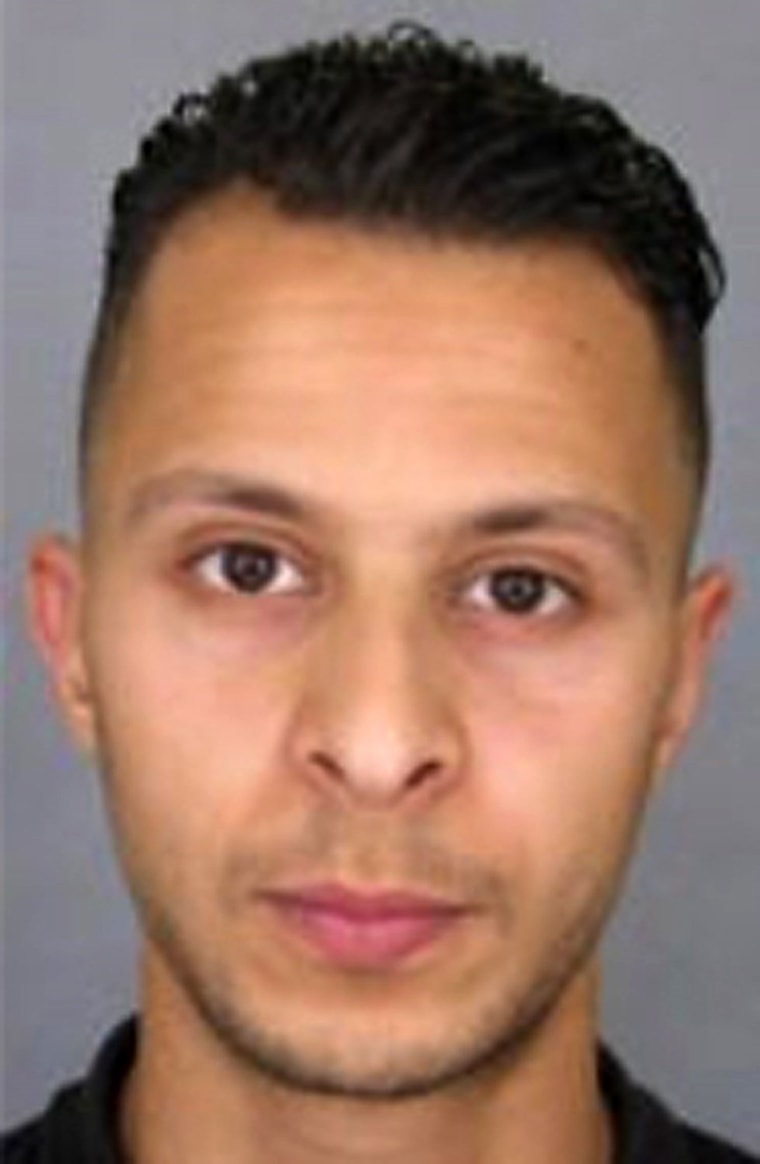 Abdeslam was captured in a terror raid in Belgium on Friday, Belgium'[s prime minister said — four months after an initial manhunt for the man believed to be an accomplice in the attacks.
Abdeslam was arrested in a major police operation in the Brussels district of Molenbeek, Belgian police sources said.
His name had been on rental documents for a Belgian-registered black Volkswagen Polo found outside the Bataclan concert hall, where most of the 129 victims were killed.
Border officials stopped, questioned and released Abdeslam at daybreak on Saturday, hours after the attack, but before an alert about him had circulated.
He is is the brother of one of the deceased attackers, Brahim Abdeslam, officials said.
Hamza Attou and Mohammed Amri are accused of picking up Salah Abdeslam from Paris and taking him back into Belgium early Saturday, Belgian prosecutor spokesman Eric Van Sypt told NBC News.
Attou and Amri were among seven people detained following a major sweep in Molenbeek in November.
Dead
Abdelhamid Abaaoud
Nationality: Belgian
Age: 27
Died: Raid in suburban Paris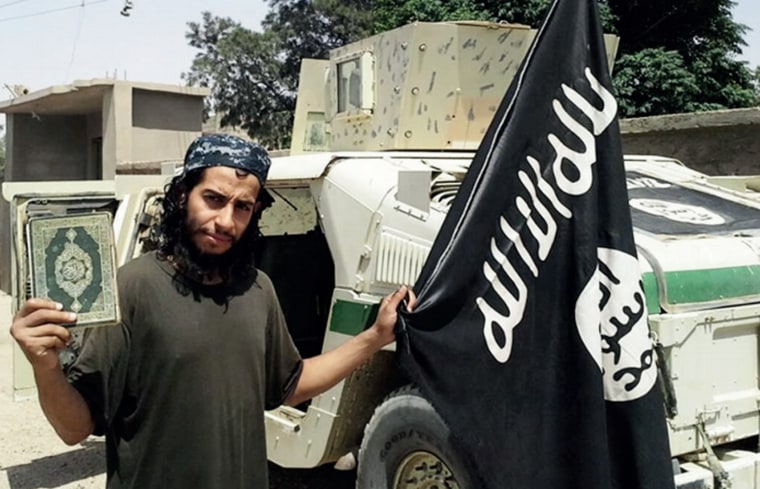 Abaaoud, who was suspected of being the ringleader of the Paris terrorist attacks, was killed during a raid early on Nov. 18 on an apartment in St-Denis, a Paris suburb, officials confirmed. He was identified by his fingerprints.
He was killed along with a woman who blew herself up with a suicide belt when elite police forces stormed the scene, prosecutors said. Another man was killed by a sniper and eight other people were arrested. None of their identities were immediately known.
Abaaoud was the son of Moroccan immigrants and was raised in the Molenbeek district, which has been the subject of police sweeps since the Paris attacks.
Abaaoud, who once boasted about evading Western intelligence, is also said to be linked to the thwarted attacks in a Paris-bound high-speed train and a church near the French capital earlier this year.
'Ahmad Almohammad'
Nationality: Unknown
Age: Unknown
Died: Stade de France stadium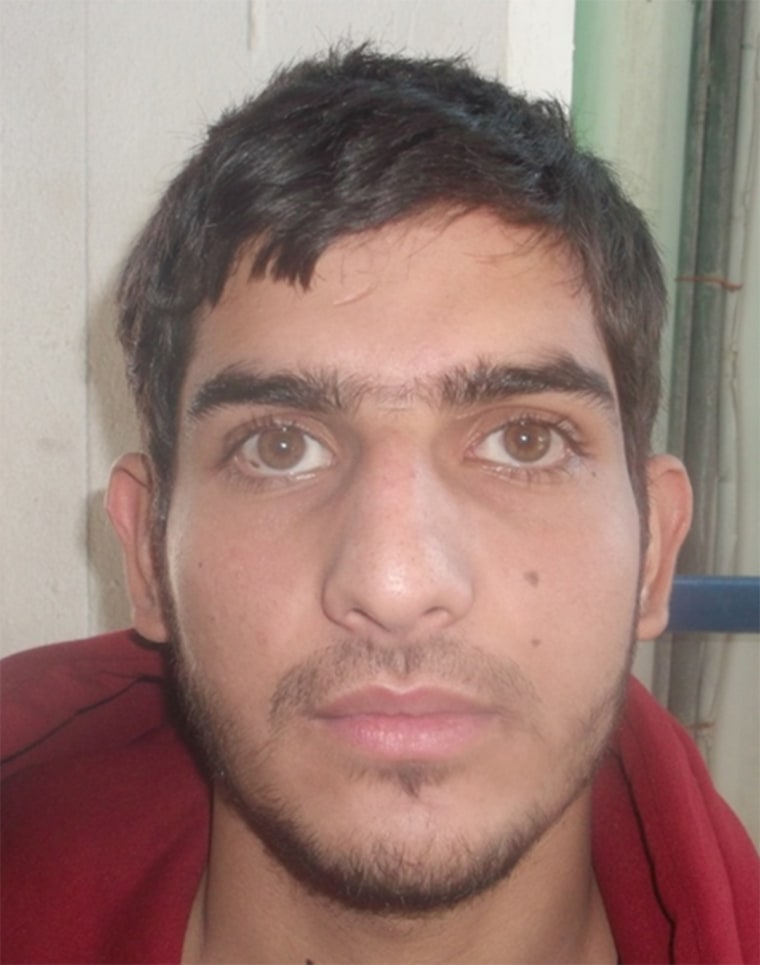 "Ahmad Almohammad" is a falsified name, French police said, as they asked for the public's assistance last fall in identifying the person in a passport photo.
That person is believed to be one of the suicide bombers who attacked outside the packed Stade de France stadium. He entered Europe on a boat filled with migrants on Oct. 3, according to Greek officials who took his fingerprints. He was carrying a Syrian passport in the name of "Ahmad Almohammad."
The fingerprints taken by Greek authorities match one of the three attackers but Taubira told NBC News that the passport was not genuine.
Brahim Abdeslam
Nationality: French
Age: 31
Died: Restaurant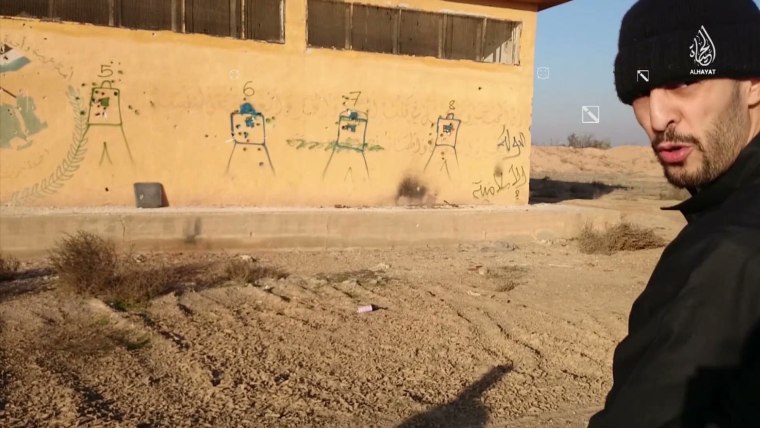 Abdeslam — the older brother of Salah — blew himself up at the Comptoir Voltaire cafe, one of the six targeted sites, French judicial sources told the AP.
Reuters reported that he was recently the owner of the bar, Les Beguines, in Brussels. The bar was ordered closed earlier this month after "banned hallucinogenic substances" were found.
Former patrons told Reuters they were shocked to find the Abdeslam brothers ensnared in terrorism, and said they were known to smoke and not be regulars at the local mosque.
"We played cards. We talked about football," the patron said. "We talked about the everyday. Nothing jihadist, not about Islam."
Sami Amimour
Nationality: French
Age: 28
Died: Bataclan concert hall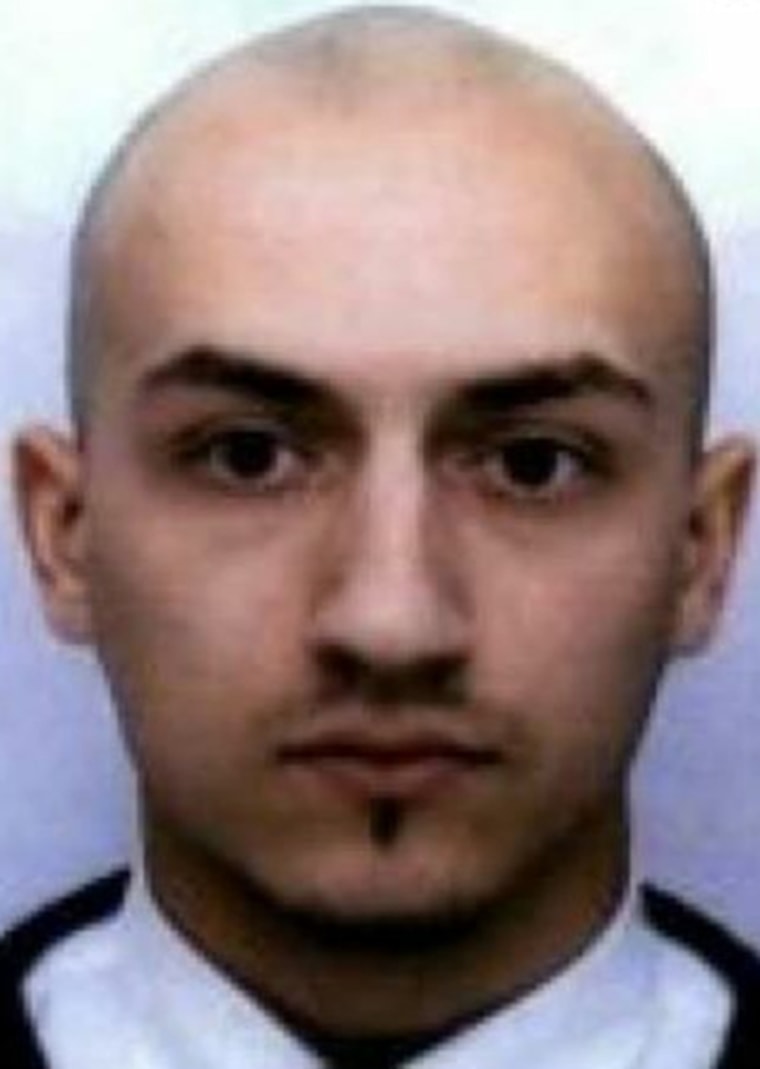 Amimour was from the northern Paris suburb of Drancy and was among the attackers at the Bataclan concert hall.
Prosecutors in Paris said Amimour was charged with links to terrorism in October 2012 and placed under court order, and an international arrest warrant was issued for him in 2013 in relation to a failed attempt to visit Yemen.
Reports say Amimour, a former bus driver, may have at one point traveled to Syria.
Ismael Omar Mostefai
Nationality: French
Age: 29
Died: Bataclan concert hall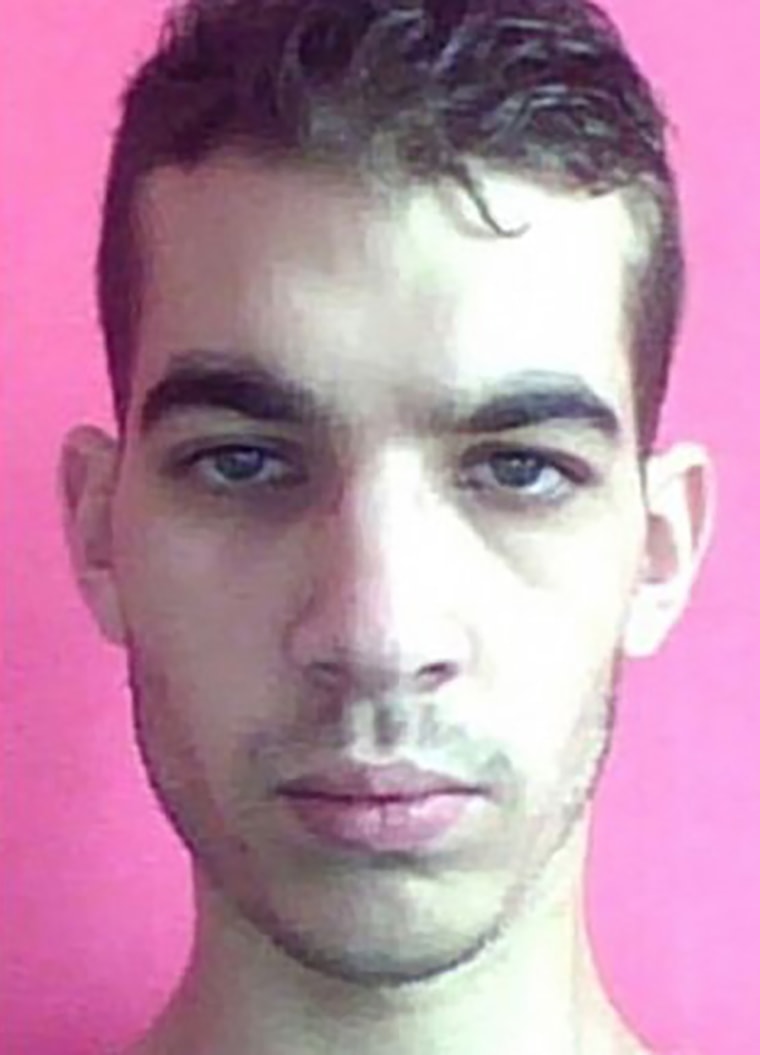 Mostefai, who was of Algerian descent, lived in Chartres, about 60 miles southwest of Paris, until at least 2012.
He was under the watch of French intelligence services from 2010 for reported radicalization.
An unnamed senior Turkish government official says Turkey flagged Mostefai as a possible terror suspect in December 2014 and June 2015, but only got a return request for information on him after the Paris attacks.
The Turkish official said Mostefai entered Turkey in 2013, but authorities have no record of him leaving.
Meanwhile, BFM-TV said he briefly appeared in a rap video posted online in 2009.
Jean-Pierre Gorges, mayor of Chartres, said Mostefai had a past history as a petty criminal and had been arrested for theft and drug offenses.
Bilal Hadfi
Nationality: Unknown, residing in Belgium
Age: 20
Died: Stade de France stadium
Nicknamed in Western media as the "baby-faced bomber," Hadfi had been living in Brussels but had reportedly fought with ISIS in Syria as recently as this spring.
He was one of the suicide bombers who targeted the Stade de France stadium, French judicial sources told the AP.
Foued Mohamed-Aggad
Nationality: French
Age: 23
Died: Bataclan concert hall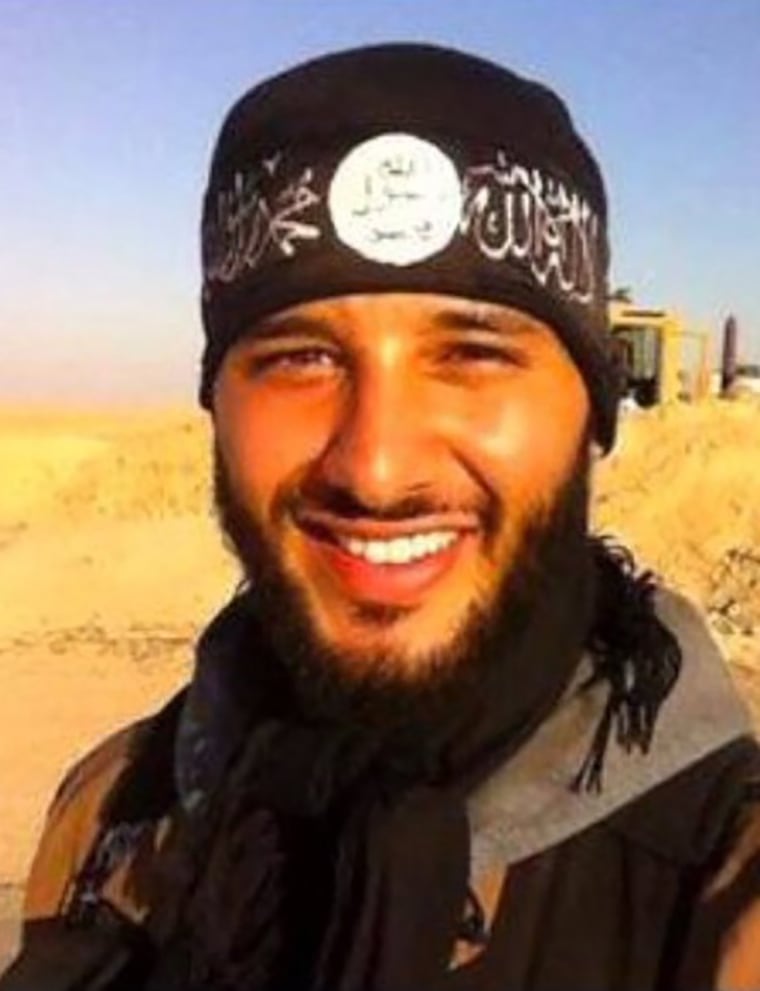 Aggad was was identified as one of the terrorists after his mother got a text message announcing his death "as a martyr" after the attack, a Paris prosecutor's office spokesperson told NBC News.
She then gave police a DNA sample that confirmed that one of her children was killed inside the Bataclan, the spokesperson said.
"What kind of human being could do what he did?" Mohamed-Aggad's father, Said, told Le Parisien newspaper. "If I had known he would do something like this, I would have killed him."
Aggad was raised in a small French town, and his parents — of Moroccan descent — separated in 2007, Le Parisien said. He reportedly traveled to Syria for a period before returning in spring 2014.
Chakib Akrouh
Nationality: Belgian
Age: 25
Died: Raid in suburban Paris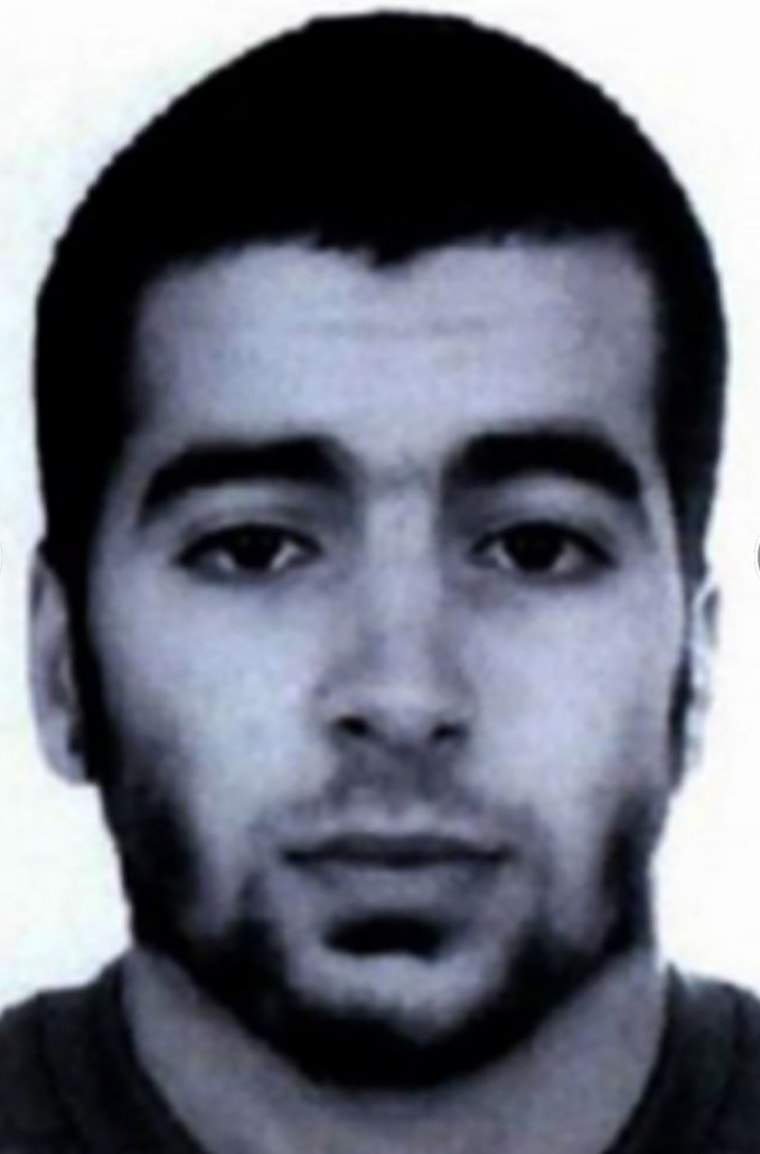 Akrouh, who was born and raised in Belgium, reportedly blew himself up during the police raid in Saint-Denise days following the attack. He was not immediately identified as one of the dead, and it took DNA from his mother to confirm, prosecutors said.
He was previously convicted with Abaaoud last August for participation in terrorist activity, a Belgian prosecutor said in January.
Born and raised in Belgium, Akrouh had traveled to Syria in 2013.
One attacker unidentified
Police have not identified a suicide bomber found at the soccer stadium.
Wanted
Molenbeek resident Mohamed Abrini, 30, was caught on security footage at a gas station with Salah Abdeslam. Abrini was driving a Renault Clio later used by the attackers, prosecutors said.
In addition, police are reportedly looking for a man who goes under the alias Soufiane Kayal, who appeared to be traveling with Salah Abdeslam on a fake Belgian identity card.