French police arrested a terror suspect thought to be in the same jihadist recruiting network as the ringleader of the Paris attacks, officials said Friday.
French Interior Minister Bernard Cazeneuve said the suspect detained in the Paris suburb of Argenteuil on Thursday night was in the "advanced stage" of a terror plot and called it a "major arrest."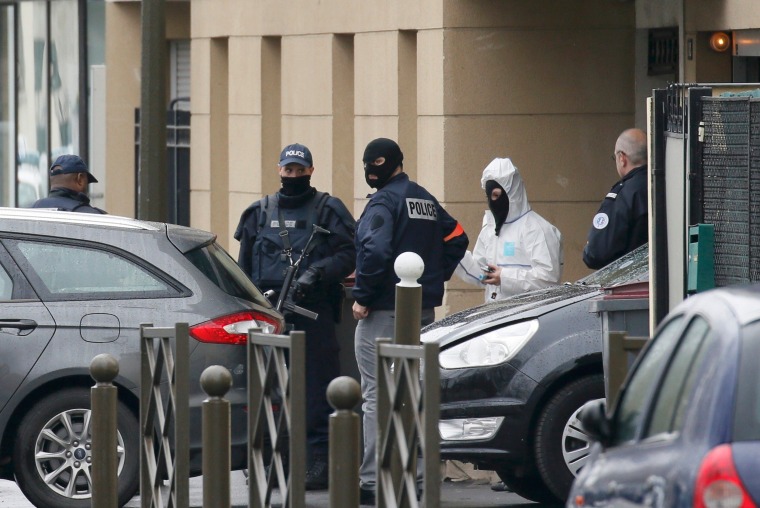 The man was identified by the Belgian federal prosecutor later Friday as 34-year-old Reda Kriket, who was sentenced in absentia in July on charges of jointly leading "the activities of a hidden terrorist group."
He has been "actively sought" since a European arrest warrant was issued for him in August, according to the prosecutor.
A Belgian official told The Associated Press on condition of anonymity that charged alongside Kriket was Abdelhamid Abaaoud, the ringleader of the Nov. 13 Paris attacks that saw 130 people killed.
Cazeneuve said there was no clear link between the arrest and the attacks in Brussels this week.
Kriket and Abaaoud, 27, were convicted for being part of a recruiting network for jihad in Syria, the news agency reported.
Officials say Abaaoud participated in attacks on a café and a restaurant in the French capital, but unlike most of the group did not die in the attack. He was killed five days later in a shootout with police during a raid in the French capital.
At the time of his death, officials alleged Abaaoud was involved in four of the six attacks foiled by French intelligence since the spring of 2015.
In December, NBC News obtained videos and photographs belonging to Abaaoud that offered a glimpse of his life on ISIS' front lines.
Gilles Kepel, a professor at the Paris Institute of Political Studies and an expert in European jihadism, described Abaaoud as "a sort of gore hero of the jihad, if you wish, playing with corpses and everything."