Russia is engaging in some friendly doggy diplomacy.
A German shepherd named Dobrynya was gifted to France from Russian police as a sign of solidarity following the Paris terror attacks last month that claimed 130 lives.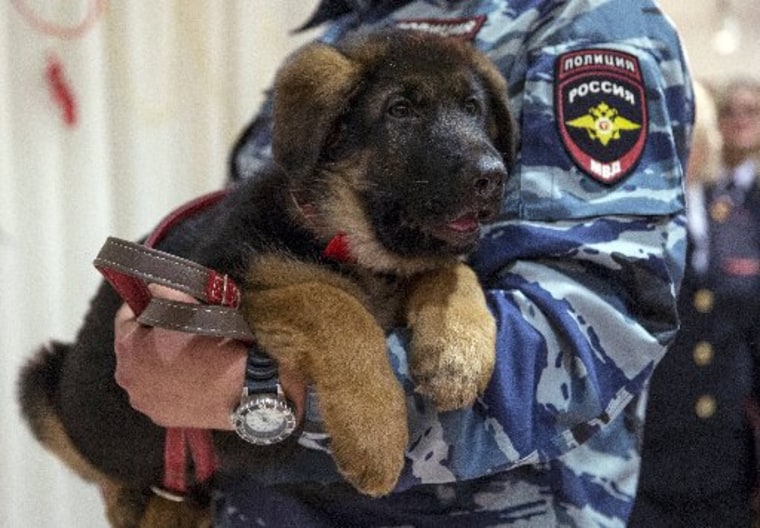 France lost its police dog Diesel, a 7-year-old Belgian Malinois, when he was killed helping French special forces raid an apartment in the Paris suburb of Saint-Denis on Nov. 18.
Related: Russia Offers France New Puppy in Solidarity After Police Dog Killed in Raid
Dobrynya is named after a knight in a Russian folk legend who symbolizes "strength, goodness, valor and unconditional support," Russian officials said.
In a special ceremony late Monday, France's newest pooch recruit was presented to the French embassy in Moscow.
"The puppy you are giving us today will replace Diesel and proves your friendship. They are waiting for this puppy in Paris," said Jean-Maurice Ripert, France's ambassador to Moscow, according to POLITICO.