British Prime Minister David Cameron said he'll seek Parliamentary approval to join airstrikes against ISIS in Syria as he met Monday with his French counterpart following the deadly Paris attacks.
The British prime minister and French President Francois Hollande went to a makeshift memorial early Tuesday to pay tribute to the lives lost in deadly terror spree.
After holding talks, the two leaders said they had agreed to increase intelligence sharing and cooperation on counter-terrorism matters against ISIS.
"It is they who are waging war against us," Hollande told a joint press conference, adding that France will "intensify" its airstrikes against ISIS.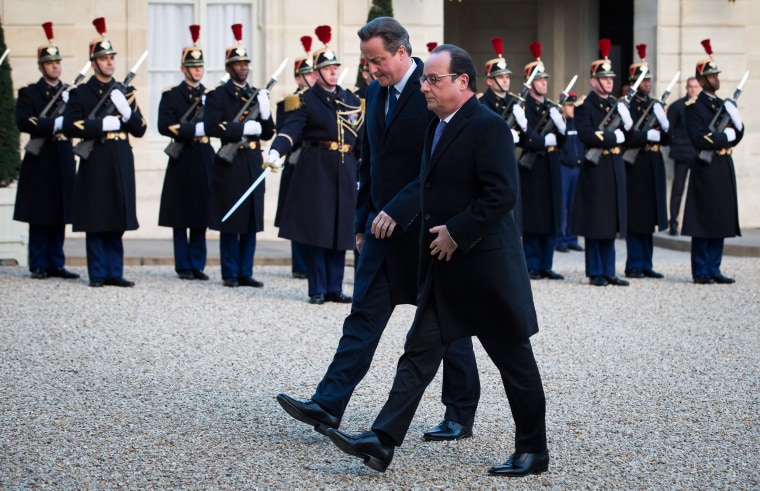 Cameron said that he would ask Parliamentary approval to join the U.S.-led airstrikes — which he previously has tried and failed to secure — and broke out some French phrasing to express solidarity with Hollande and his people.
"Nous sommes solidaire avec vous," he said.
The meeting with Cameron was one of several Hollande set up this week to push for stronger action against ISIS. The French president will head to Washington and later Moscow for talks.