Law enforcement agencies from Miami to Massachusetts were watching, listening and deploying extra patrols Friday night following a series of deadly attacks in Paris.
Federal and local officials say there is no credible or specific intelligence about threats to the United States.
In New York, the NYPD has deployed some of their most armored and armed teams to sensitive French sites in the city as well as public areas. This includes the Critical Response Group and the Hercules Team.
The New York State Police and New Jersey State Police are also engaged in monitoring intelligence. New York State Police troopers will be increasing surveillance of critical infrastructure.
The Southeast Florida Fusion Center is focusing on intelligence coming in from abroad as officers in Miami are on high alert.
In Chicago, Police Superintendent Garry McCarthy says law enforcement is monitoring intelligence and will respond as needed.
In New England, the region's various intelligence centers are also following the events in Paris. The Boston Regional Intelligence Center has been "on it from the beginning" according to a senior law enforcement source.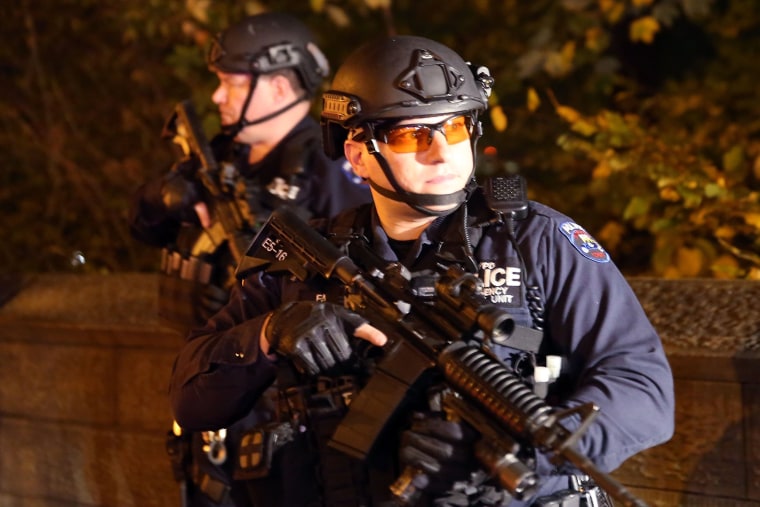 The Massachusetts State Police say they are increasing security around key government sites and they have a "multi-layered security package" in place at Boston's Logan airport.
The Los Angeles Police Department and LA County Sheriff's Departments continue to step up patrols around venues and critical sites throughout the area.
Police presence will be stepped up at more than a half-dozen larger events around the city, including a Justin Bieber concert at Staples Center on Friday night, the annual lighting of the hundred-foot Christmas tree at the Grove — expected to draw more than 30,000 people — and a Snoop Dogg concert at the Los Angeles Memorial Coliseum on Saturday.
In San Francisco, police also are on "high alert," asking the public to report any suspicious activity to law enforcement.