PRETORIA, South Africa — It is one year and seven months since Reeva Steenkamp was shot dead -- six months since her boyfriend, Oscar Pistorius, went on trial accused of murdering her. In a few days' time, the question at the heart of this case -- whether he knew that it was his girlfriend behind his bathroom door or whether he truly believed he was firing at an intruder -- will be answered.
Of course, there is only one man who really knows what happened on Valentine's Day morning last year. But there is only one woman whose opinion counts: crime-reporter-turned judge Thokozile Masipa.
Masipa will read her judgment, likely to be hundreds of pages long, beginning next Thursday morning.
Because of apartheid-era laws, passed to counter the racial biases of South African society, criminal verdicts in South Africa are decided by judges, not juries. So while she may be influenced by the views of her two assistants, her "assessors," the decision is hers alone.
Premeditated murder
Masipa must decide whether the shooting was premeditated murder. If found guilty of this charge, the most serious option available, Pistorius faces a mandatory life sentence of at least 25 years in jail, although the sentence could be reduced through mitigation.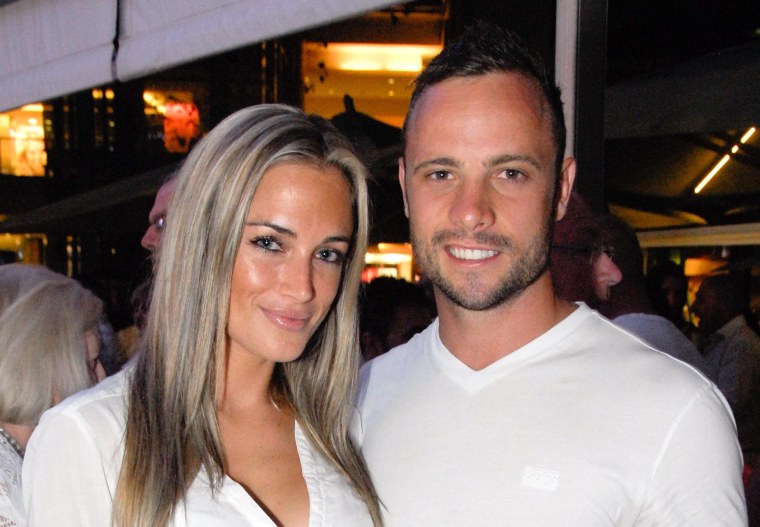 Prosecutors say he should be found guilty, arguing the evidence shows that he intentionally shot Steenkamp after an argument in the early hours. They say the judge should reject Pistorius' account, claiming that he has shown himself to be a "deceitful and appalling witness."
Murder
Masipa could find Pistorius guilty of the lesser charge of murder. She would need to be convinced, beyond reasonable doubt, that he did mean to kill whoever was behind his bathroom door – his girlfriend or an intruder - but with no element of planning and without "malice aforethought."
A jail sentence of up to 15 years is attached to this charge, though a much lighter sentence might be handed down if, for example, the judge decides that Pistorius has shown sufficient remorse since the shooting.
Culpable homicide
Defence lawyer Barry Roux argues that his client should have been charged with culpable homicide rather than murder - akin to manslaughter in the U.S. Masipa would have to believe that Pistorius did not mean to kill Steenkamp, and thought he was tackling an intruder – as the defense maintained throughout the trial.
The judge would have to calculate Pistorius' level of negligence before sentencing him. He could face 15 years in jail in this case, but might receive a non-custodial sentence if the she decides that his actions were reasonable.
Pistorius' lawyers have argued that they were reasonable, given the impact of his celebrity, his anxiety and South Africa's high crime rate. They believe that this helps to explain the actions of a man motivated by fear, and not rage.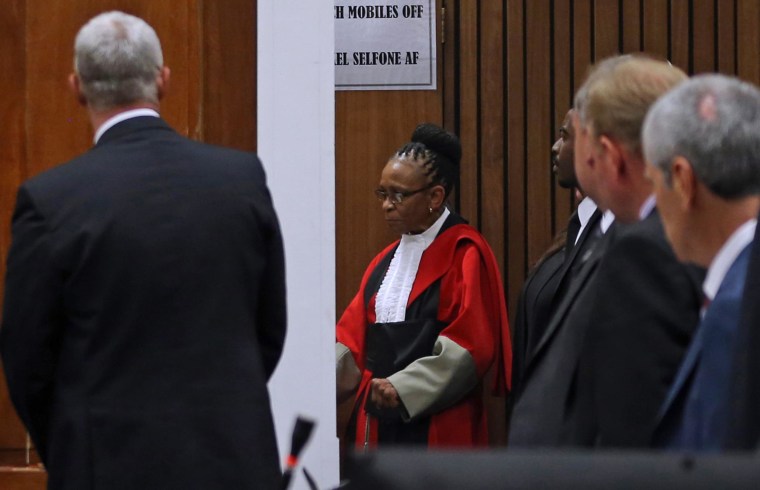 Acquit
And if that level of fear forces Masipa to decide that Pistorius' actions were indeed reasonable - that he truly was acting in self-defense, as he claims - she might decide to acquit him. But prosecutors would be likely to appeal against that decision.
Other charges
Pistorius faces a string of lesser charges, all serious enough to potentially carry jail terms. He stands accused of discharging firearms in public – once under the table of a crowded restaurant in Johannesburg, another time through the sunroof of a car. Both carry a prison sentence of up to five years.
He is also accused of illegal possession of ammunition, which carries a custodial term of up to fifteen years. But, as with all of the charges, the judge is afforded considerable leeway when deciding whether he should go to prison and for how long.
Long way to go?
Even after the verdict is handed down there might be some way to go because an appeal, by either the defense or prosecution, seems likely. Some of the arguments that might feature have already been aired during his trial. For example, Pistorius' lawyers claimed that some witnesses had refused to give evidence because of the decision to televise the trial - potentially affecting its outcome.
Already, both sides will be preparing their cases for the appeal courts should the Masipa's decision not go their way. So the end of Pistorius' legal journey could well be a long way off.