PRETORIA, South Africa -- Reeva Steenkamp connected to the Internet on her cellphone hours before Oscar Pistorius killed her, and the connection was still running automatically hours after her death, a police expert testified Tuesday.
Capt. Francois Moller, who downloaded data from the cellphones of both Pistorius and his girlfriend, said Steenkamp made an Internet connection just before 9 p.m. on Feb. 13, 2013. The connection lasted for more than 11 hours, possibly because social media programs were still open, according to Moller.
The double-amputee Olympian fatally shot the model and law graduate about six hours later through a closed toilet door in his home. He is accused of premeditated murder.
"If an application is not closed, it will carry on running," Moller said.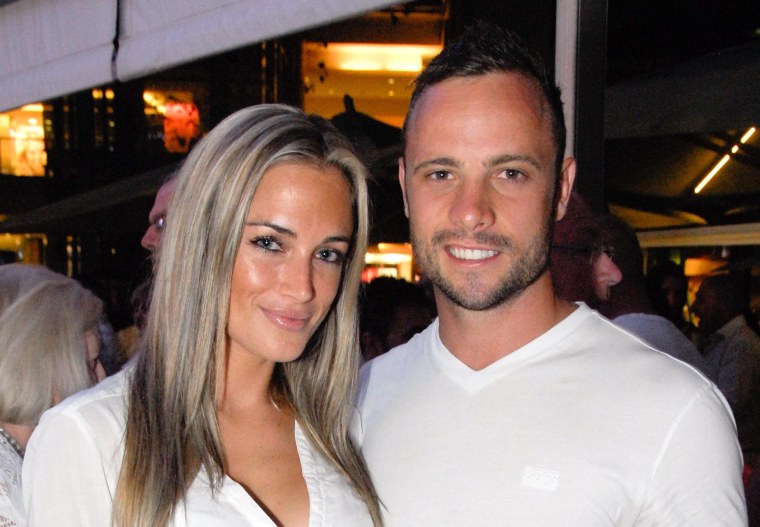 Defense lawyer Barry Roux also indicated that Steenkamp's phone could not have been manually used by anyone for the entire period cited by Moller, saying: "It does not mean that it is human interaction."
Pistorius fatally shot Steenkamp in his home the early hours of Valentine's Day, and Moller's extraction of data also shed light on what appeared to be a frantic series of phone calls made from one of Pistorius' cellphones after the killing.
They include a call to the administrator of the housing estate where Pistorius lived at 3:19 a.m. on Feb. 14, a call a minute later to an ambulance service and a call a minute after that to his gated community's security.
The phone that was used for those and other calls was only handed over to police 11 days later, Moller said.
Moller said says he obtained more than 1,000 message exchanges between Pistorius and Steenkamp on their phones. Moller said he received as evidence two BlackBerry phones, two iPhones, two iPads and a Mac computer from Pistorius' house the day after Steenkamp was shot to death
Prosecutors allege Pistorius killed Steenkamp after an argument. Pistorius says he killed her by accident, mistaking her for an intruder in his house.
- The Associated Press