Olympic sprinter Oscar Pistorius will be released from prison Tuesday to serve the rest of his manslaughter sentence under house arrest, officials said Thursday.
Nicknamed the "Blade Runner," Pistorius is serving a five-year term after being convicted over the fatal 2013 shooting of his girlfriend Reeva Steenkamp, a law graduate and model.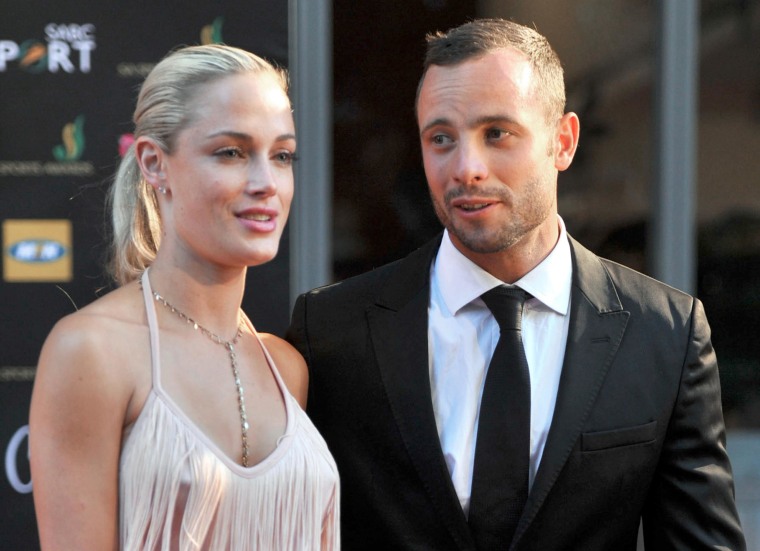 The 28-year-old athlete will remain under "correctional supervision" — or house arrest, according to a statement released by South Africa's prison service.
Tania Koen, who represents the Steenkamp family, told SABC: "I have received a call from correctional services to confirm he will be released on October 20."
The parole decision comes after Pistorius served one-sixth of his sentence — or 10 months — behind bars, which is the minimum he faced under South African law.
He was convicted in September 2014 over the killing on Valentine's Day a year earlier. He entered prison in October 21.
Asked for the Steenkamp family's reaction, Koen said: "They don't feel any different, nothing has changed in their lives. Reeva is not coming back. It doesn't really matter to them what happens to Oscar Pistorius."
In its statement, the prison's Correctional Supervision and Parole Board said it had "approved the placement of offender Oscar Pistorius under correctional supervision as from October 20, 2015."
It added: "The parole board considered all submissions, including the offender's profile report, the directives of the Parole Review Board and the submission of the victim's family."
Pistorius has been advised of his house arrest conditions, it said, without elaborating.