A South African judge sentenced Oscar Pistorius to six years in prison on Wednesday for the murder of his girlfriend, citing mitigating circumstances in delivering less than the prescribed minimum punishment.
The double-amputee Olympian showed no emotion as the sentence was read out in court, the latest chapter in a drawn-out legal saga full of twists and turns.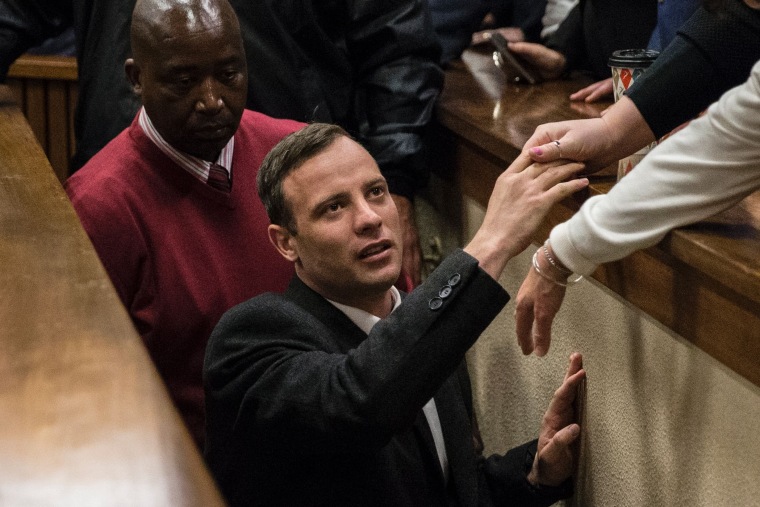 Pistorius was initially convicted of culpable homicide — the equivalent of manslaughter under South African law — for killing law graduate and model Reeva Steenkamp on Valentine's Day 2013.
An appeals court reversed that result last year and found Pistorius guilty of the more serious charge of murder.
South Africa's highest court later dismissed an appeal of that conviction, paving the way for Wednesday's sentencing.
"It is my view that it must be one of the most difficult things for any accused to have to face the victims of his crime and to apologize"
Pistorius stared straight ahead as Judge Thokozile Masipa began her lengthy delivery, going over the runner's family history and recapping his psychological assessments.
Masipa acknowledged the "unprecedented" interest in the case but stressed that she could not base her sentencing on public opinion.
She cited "a number of aggravating factors" in the case — including that Pistorius fired "not one but four" shots into the bathroom knowing there was someone inside.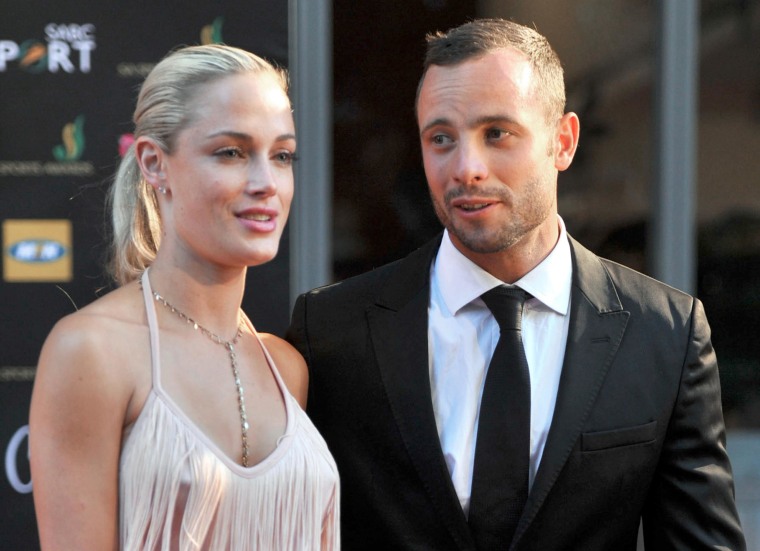 However, she disagreed with the notion that Pistorius had failed to show remorse by noting that he had tried to apologize to the Steenkamp family.
"It is my view that it must be one of the most difficult things for any accused to have to face the victims of his crime and to apologize," Masipa told the court.
She stressed that nothing "can diminish the pain" felt by Steenkamp's loved ones — who were present in court — but said "substantial and compelling" circumstances justified deviating from the prescribed minimum sentence of 15 years.
Calling Pistorius a "fallen hero" who has "lost his career" and "cannot be at peace" with what he had done, Masipa told the court a long prison term would "not serve justice in this matter."
She pointed to the 12 months he already had served, his status as a first-time offender and good prospects for rehabilitation before asking Pistorius to stand.
Then Masipa delivered her sentence — six years in prison — and the sprinter was almost immediately taken away by authorities of the court.
The athlete known as "Blade Runner" had been living under house arrest prior to sentencing.
There was no immediate response to the sentencing from the Steenkamp family.
Pistorius' defense team said he would not appeal and that their client would be able to apply for parole after serving half to two-thirds of the sentence, according to Reuters.
Lawyers for Pistorius had pleaded for leniency. Last month the athlete's defense team had Pistorius remove his prostheses and hobble on his stumps in front of the judge in an attempt to show he is vulnerable.