The family of Oscar Pistorius is "happy" the Olympic athlete is home from prison but insist his sentence has not ended, a family spokeswoman said Tuesday.
The "Blade Runner" was released into house arrest Monday after serving less than a year in prison for fatally shooting his girlfriend, Reeva Steenkamp, on Valentine's Day in 2013.
"The family will support Oscar as he serves the rest of his sentence," family spokeswoman Anneliese Burgess told reporters. She said his relatives were "happy Oscar is home but they want to make the point that Oscar's sentence continues."
Burgess was speaking outside the home of Pistorius' uncle, where the double amputee has started serving the remaining four years of his sentence.
She said the family had expected the 28-year-old to be released Tuesday rather than Monday night.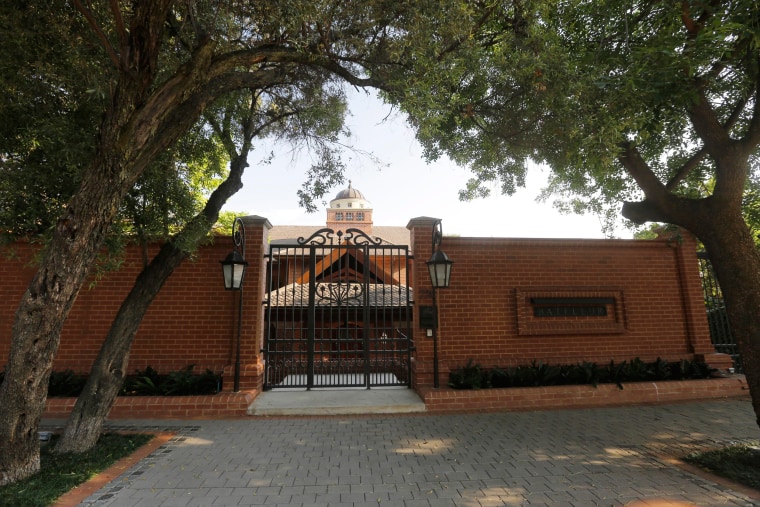 Pistorius was convicted of culpable homicide — similar to manslaughter — and found not guilty of murder after telling his trial that he mistook Steenkamp for an intruder.
The International Paralympic Committee said he would be barred from competition — including the 2016 games in Rio de Janeiro — until he completed his sentence.
A representative of Steenkamp's family said Pistorius' fate mattered little to them, because the slain model was never coming back.