JOHANNESBURG — Oscar Pistorius' release from prison was delayed at the last minute on Wednesday after South Africa's Department of Justice said the decision to free him was made "prematurely" and without legal basis.
The Olympic athlete is serving a five-year sentence after being convicted of manslaughter for the fatal shooting of girlfriend Reeva Steenkamp.
He had only served six months when a parole board made the call to let him serve the rest of his sentence under house arrest — even though the law says a prisoner must serve one-sixth of their sentence, or 10 months in this case, to be considered for release.
"It is therefore clear that there is no legal basis upon which such a decision was made," Justice Minister Michael Masutha said in a statement.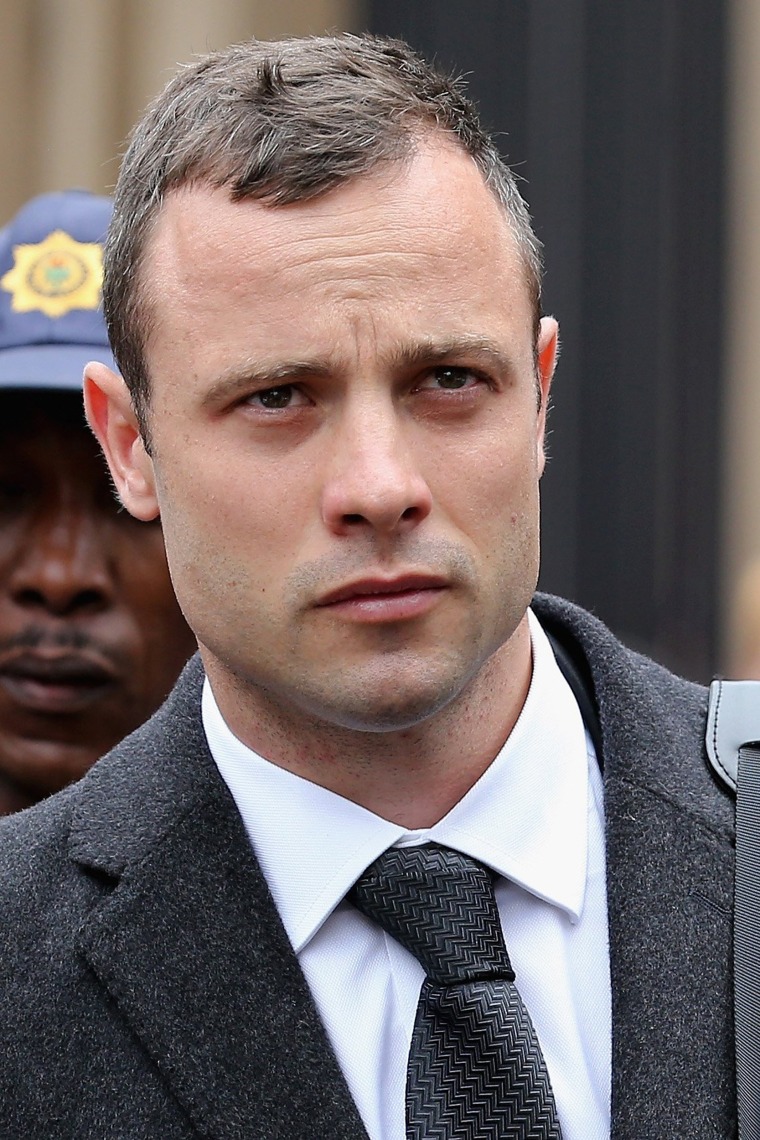 Masthusa said the discrepancy came to light while he was reviewing a petition from a woman's group that had criticized the parole board for the "insensitivity" of releasing Pistorius during the nation's Women's Month.
The minister kicked the decision back to the parole board. When Pistorius gets out now hinges on when it can meet to reconsider the matter and what it decides.
RELATED: Victim's Family 'Shocked' Pistorius Could Be Released
Meanwhile, a fellow inmate at the notorious prison where Pistorius is locked up says he served in time in virtual isolation and got special treatment.
"Pistorius, he was a VIP prisoner," Boswell Mhlongo told NBC News. "I mean everything was free for him. He can do whatever he wants."
Mhlongo added: "How can you get your own gym, your own gym alone? Why the cell that we're in — we were never given curtains — but his cell was prepared special? Because he's got money. I mean it's Oscar Pistorius."
Prison officials did not respond to requests for comment.