A South African court ruled on Tuesday that convicted killer Oscar Pistorius can be released on bail of under $700.
The 29-year-old so-called "Blade Runner" was convicted of culpable homicide — the equivalent to manslaughter in South African law — last year for killing law graduate and model Reeva Steenkamp on Valentine's Day 2013. An appeals court reversed that result on Thursday and found Pistorius guilty of murder.
The double-amputee Olympian now faces at least 15 years in jail — a new sentence will be handed down at a later date.
Judge Aubrey Ledwaba set bail at 10,000 rand ($688) Tuesday after defense lawyer Barry Roux told the court in Pretoria that the athlete agreed to remain on house arrest but with "stricter provisions."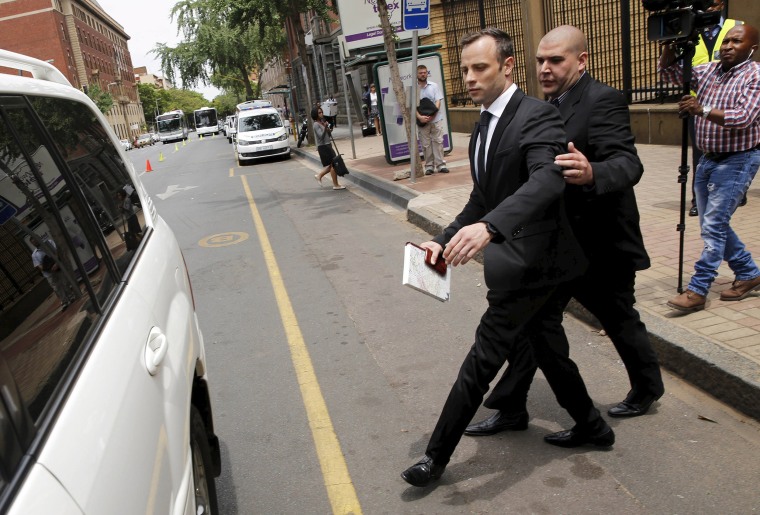 Pistorius' bail is a fraction of the $113,000 bail he paid when he first appeared in court for the fatal shooting.
Under the terms of his bail, Pistorius was given permission to leave the house where he's residing between 7 a.m. and noon every day. He is only be allowed to travel within 20 kilometers (12 miles) of the home and would need written permission to leave, Ledwaba said.
The judge added that the sprinter would have to hand over his passport and travel documents and not apply for new documents "until conclusion of the matter." He would also submit to electronic monitoring.
Defense lawyer Roux also said Pistorius plans to appeal his conviction to the country's Constitutional Court.
Prosecutor Gerrie Nel had argued that authorities "feel strongly that he should not leave the house at any time."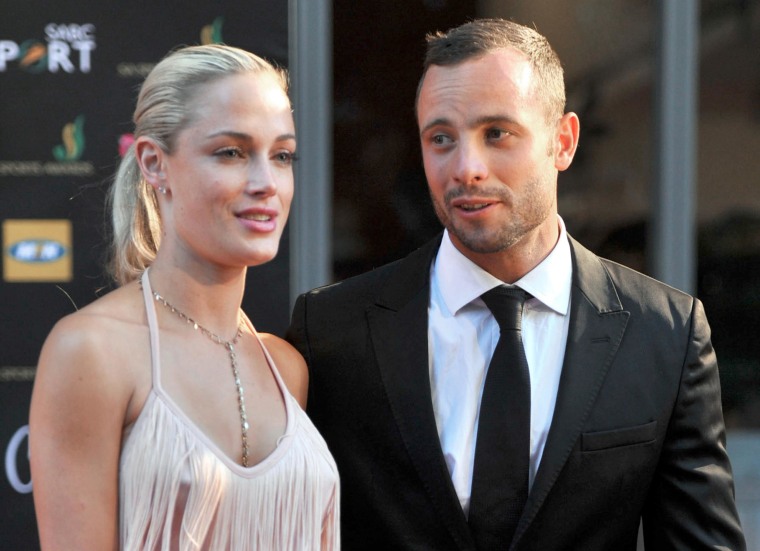 He added: "This is a serious offense … that is why we think and we think there should be serious bail conditions."
Pistorius, whose legs were amputated below the knee when he was 11 months old, won six gold medals at three Paralympic Games.
Pistorius became known as "Blade Runner" because of his use of curved, carbon-fiber prosthetic legs. He catapulted to fame when he competed against able-bodied runners at the London 2012 Games.
Ledwaba set his next court date for April 18.