The prosecutor in the murder trial of Oscar Pistorius was reprimanded by the judge Thursday for laughing incredulously at the Olympian's answers under cross-examination.
Gerrie Nel broke into laughter when the double-amputee repeatedly said he could not recall details about an incident in which is accused of firing a gun through the sunroof of a car he was traveling in that had been stopped by cops for speeding.
"I don't remember," Pistorius said one more time, to murmurs and giggles from the public gallery.
Sensing his advantage, Nel laughed – but immediately apologized to Judge Thokozile Masipa when it became clear she was not amused.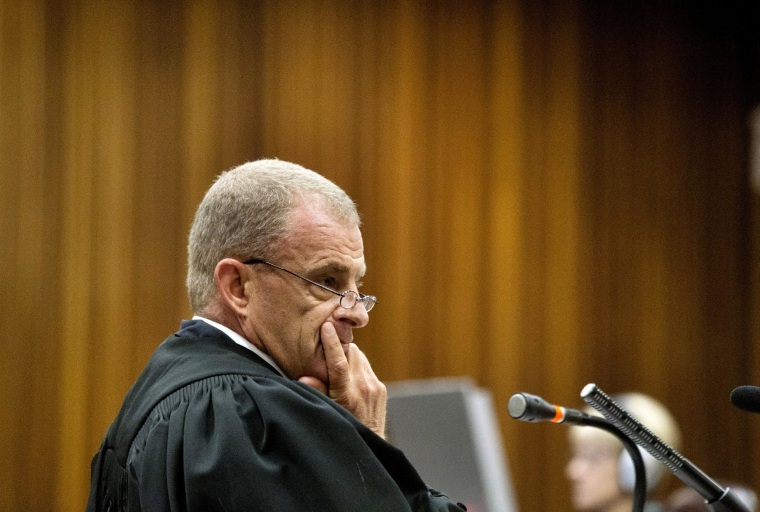 "I apologize, my lady," he told the judge.
"You possibly think this is entertainment. It is not," she told Nel. "Please restrain yourself."
Nel was conducting his second day of ferocious cross-examination of the sprinter, challenging many details in the athlete's account of what happened on the night he fatally shot his girlfriend Reeva Steenkamp.
Nel also challenged Pistorius' account of what happened in other incidents when he is accused of breaking gun laws.
Pistorius, 27, is accused of premeditated murder. The sprinter maintains he mistook Steenkamp for an intruder.
The trial continues.
- Alastair Jamieson