There are numerous ways to celebrate Pope Francis' first visit to America. Twitter recently announced its creation of four custom pope emojis and pope hashtags to help people chat online about the historic papal visit. Aleteia USA, a subsidiary of a Catholic media company, also created two pope hashtags (#PopeisHope and #GoodisWinning) in an attempt to connect the younger generation with the Vatican. But what might be the easiest way to follow Pope Francis' visit is on your mobile device.
Here are a few of smartphone options: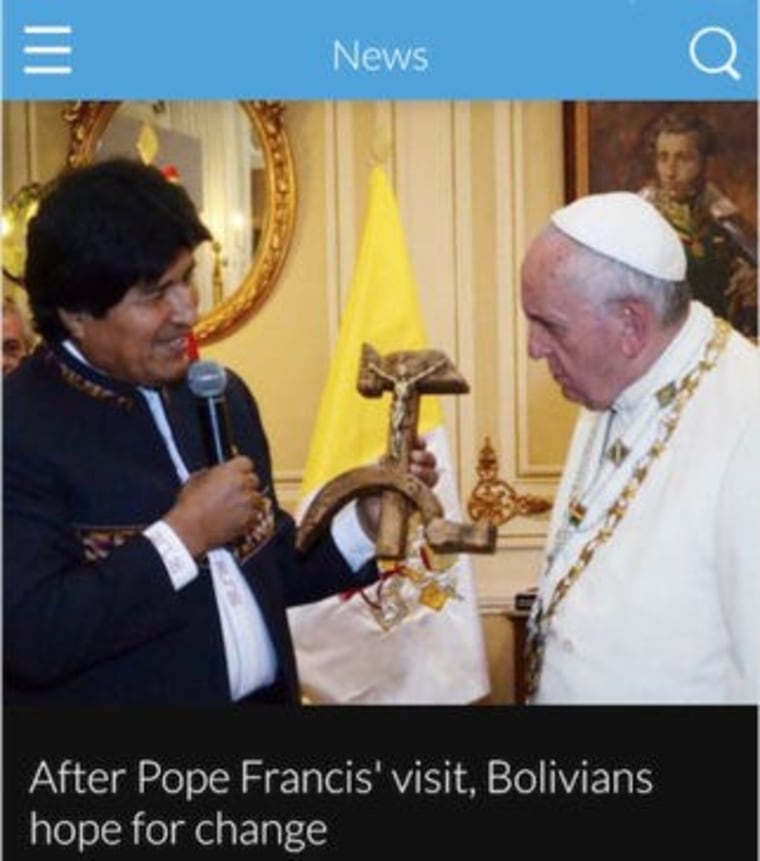 This app from the U.S. Conference of Catholic Bishops allows for access to information from various Catholic sources (parishes, dioceses, the U.S. bishops and the Vatican). In addition to daily scripture readings and religious news, it will also provide exclusive in-depth coverage of the pope's visit. The special photo and video coverage will be available on the app through Sept. 27. Download USA Catholic Church for free on the U.S. Catholic Church's website or through the Apple app store.
This app gives you all the information about the pope's whereabouts offline. It shows his itinerary, details of his transportation to and from each location, and shortcuts to breaking news coverage released during his visit. Available for $2.99 in the Apple app store.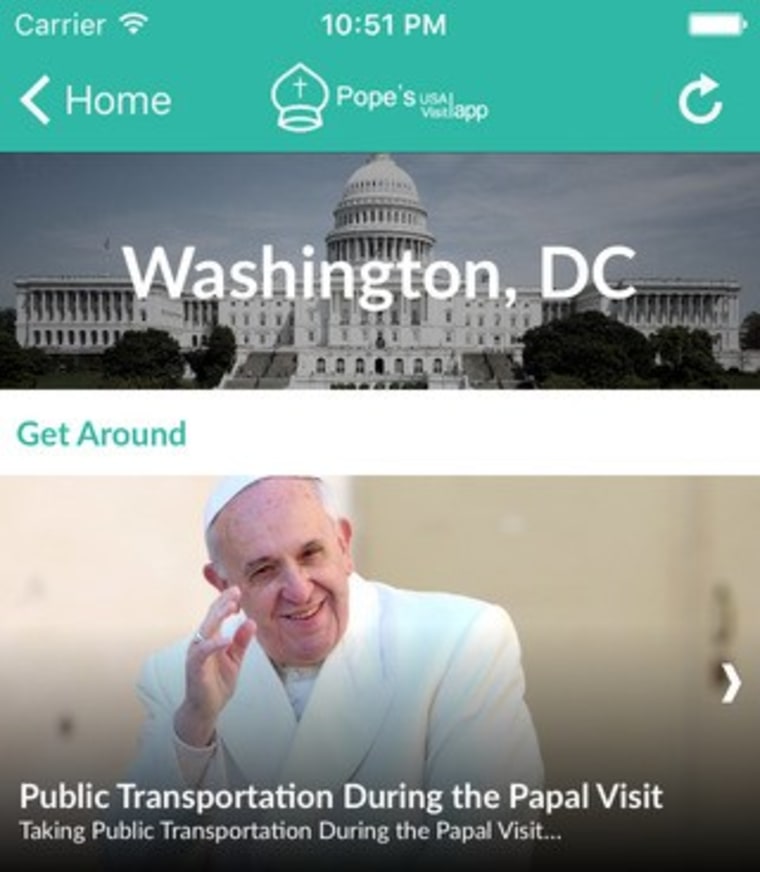 Billed as "the official Pope Francis app," this is your "gateway" to the latest news and information on Pope Francis. The app allows you to track the pope's Twitter feed, view live-streams of what's happening on each of his stops and stay up to date with live radio coverage from Vatican Radio. Created by Vatican Radio and offered for free in the Apple app store.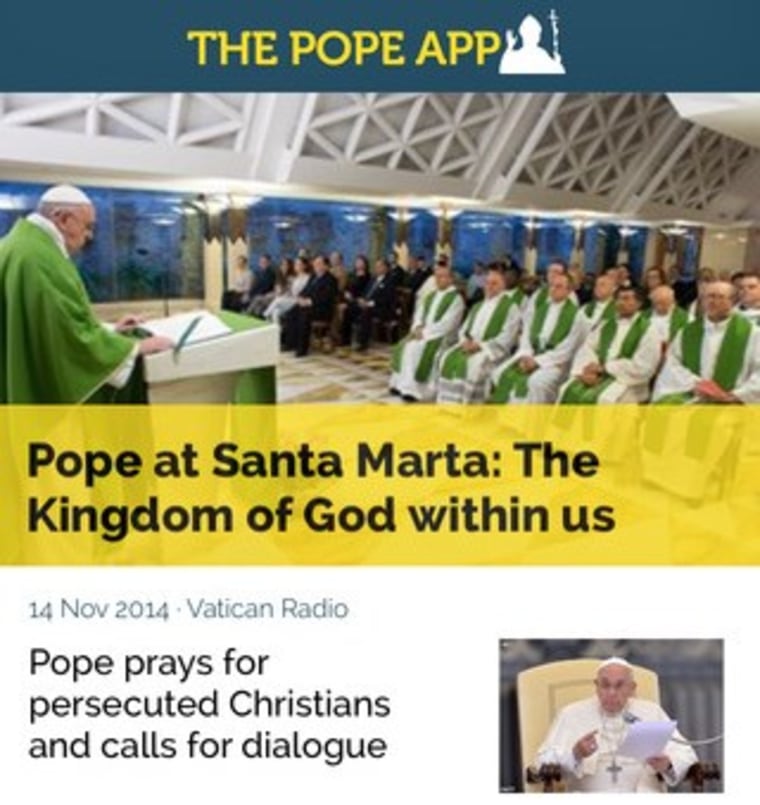 Here's your chance to spread the hope and joy of the papal visit. Pope Emoji provides a variety of stickers and animated gifs showing the pope standing in front of various American landmarks and doing silly things —from praying at the Statue of Liberty to chowing down an American hot dog. Send with care (and a prayer).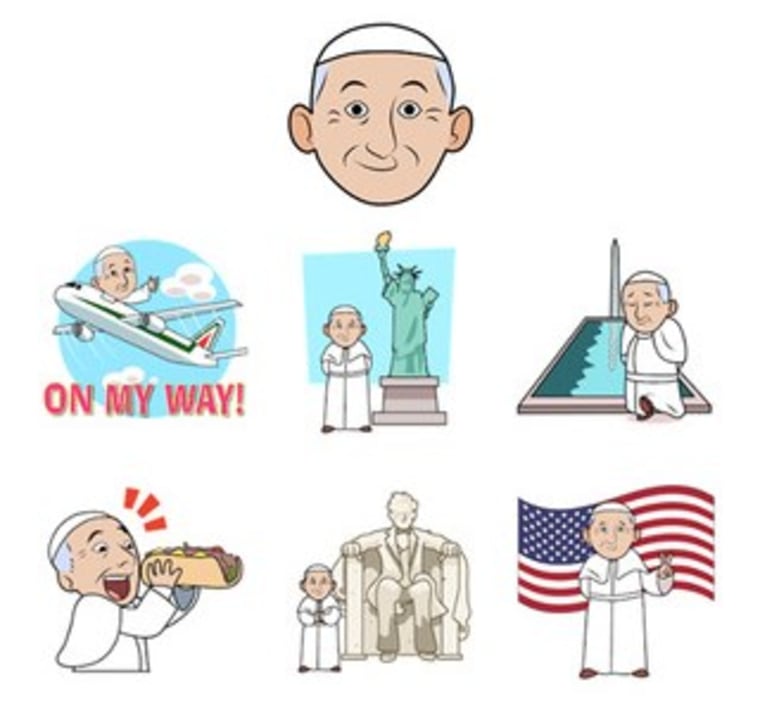 This app is useful year-round to stay up-to-date with Pope Francis (not just when he's visiting America). Messages from the Pope sends a notification to your phone (accompanied by heavenly music) every time the pontiff sends a message to the world. It's $1.99 in the Apple app store.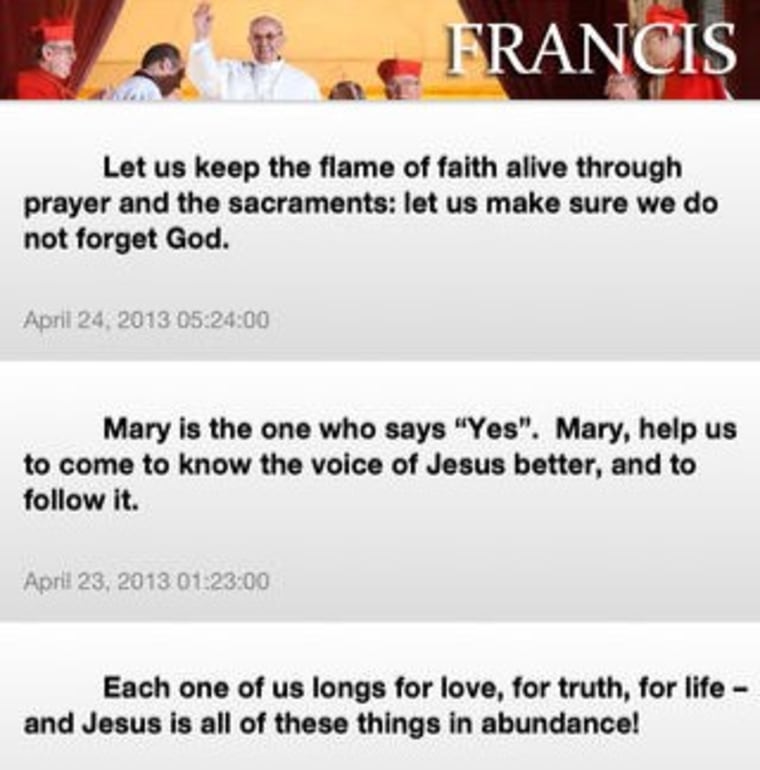 This free app provides daily words of inspiration from Pope Francis. It then allows you to customize his quotes by combining them with your own photos.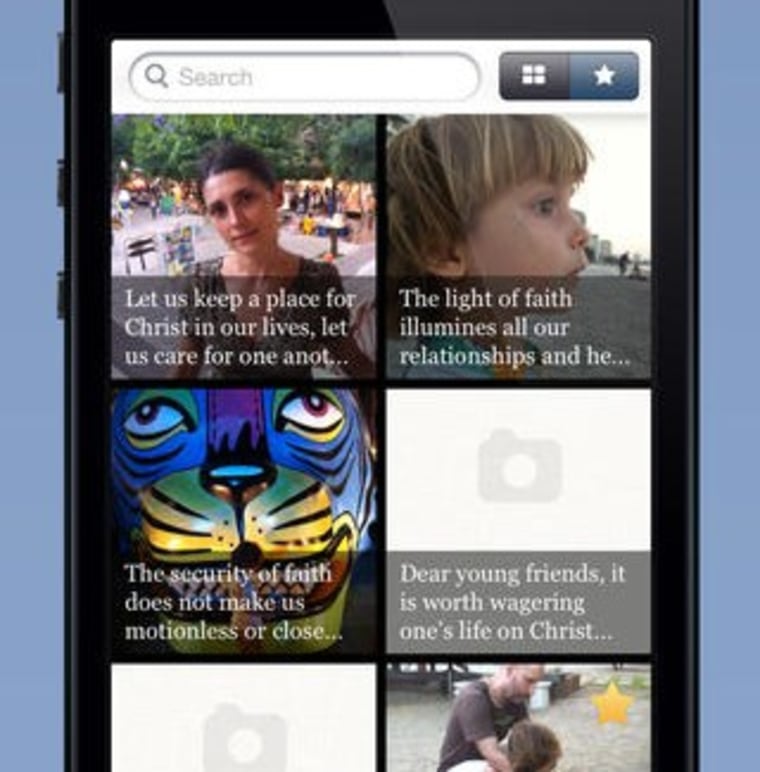 Related: Pope Francis Begins First U.S. Visit, Greeted by President Obama