Little Sofía Cruz, 5, came from Los Angeles to Washington, D.C. with a mission - to hand the Pope a letter about the 5 million children in the U.S. whose immigrant parents could be deported. As millions watched during the live coverage of Pope Francis greeting crowds in D.C., she got her wish.
Pope Francis beckoned to the little girl, who had stepped out of the crowd. Sofía was part of a delegation of 6 children and 19 adults who had come from their California church with one important mission - to seek the Pope's advocacy and support for legalizing the millions of undocumented immigrants in the U.S.
Several days ago, the delegation from the La Señora Reina de Los Angeles Church at Placita Olvera in Los Angeles spoke to Telemundo and other reporters about their pilgrimage to D.C. Sofía said what she wanted to relay to Pope Francis.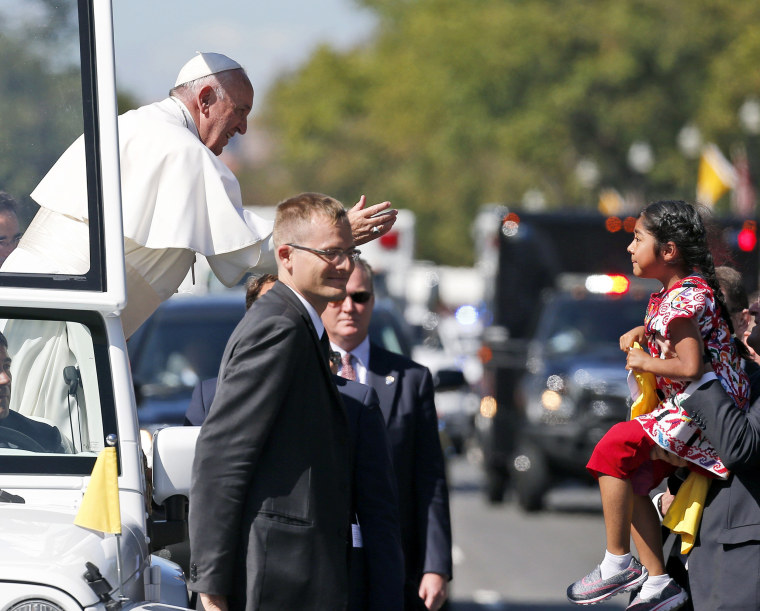 "I think immigrants should be legalized since they have earned it. They work hard in the fields and the factories," said the girl, whose parents are immigrants from Oaxaca, Mexico.
Related: El momento en que la hispana Sofía Cruz le entrega playera, carta al Papa
An attorney who supports the group told Telemundo they were hoping the Pope's address to Congress would "soften some hearts" on immigration.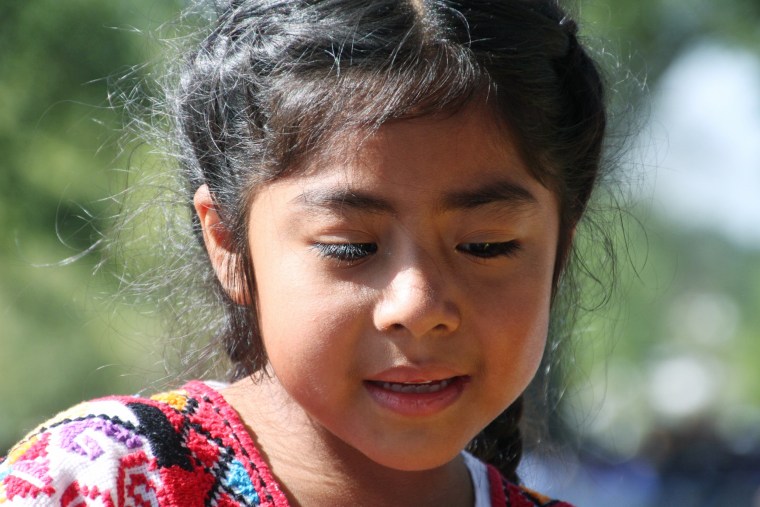 "We're hopeful the Pope speaks to Congress and those who have the power," said Sofía's dad before the pilgrimage.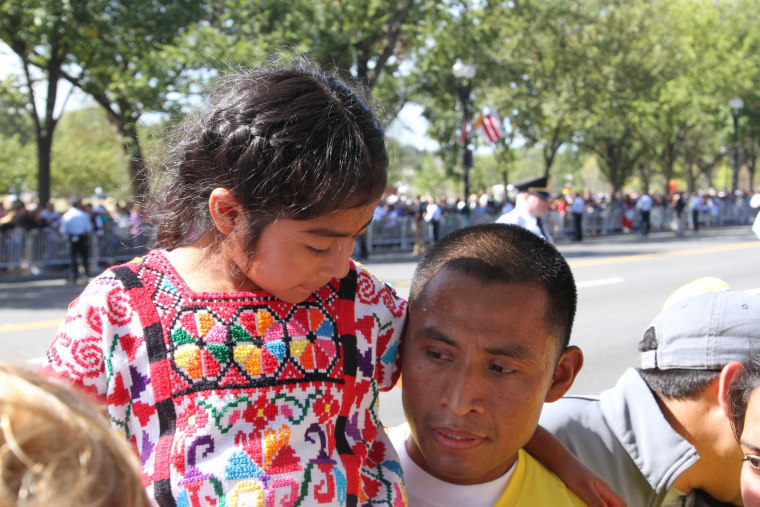 On Wednesday, the little girl did not get a chance to speak to the Pope, but she did hand him the letter and a t-shirt that said "Papa Rescate DAPA," which translates to "Pope, Rescue DAPA," which is President Obama's executive action which shields some young immigrants from deportation but is halted after a judge's ruling.
Sofía told Telemundo she was happy to meet Pope Francis.