When Pope Francis comes to America next week, he will find a Catholic community that has at least partly embraced his message of environmental activism — but that also remains divided on addressing what the pontiff has called "a global problem."
Among those faithful whose care for the environment predates the pope's landmark encyclical on the subject, which was released in June, is Texas nun Sister Elizabeth Riebschlaeger. The 79-year-old member of the Sisters of Charity of the Incarnate Word gives tours of oil and gas industry fracking activities in south Texas' Eagle Ford Shale region, warning of potential impacts on the health of the local people and their land.
"I'm very grateful for Pope Francis for having the courage to speak out on behalf of the environment and the world's poor, and to call us to our own responsibility together as the people of planet Earth who share air, water, land in order to survive and to pass this along to the next generation," Riebschlaeger said. "I'm very grateful to him, because he's made an impact."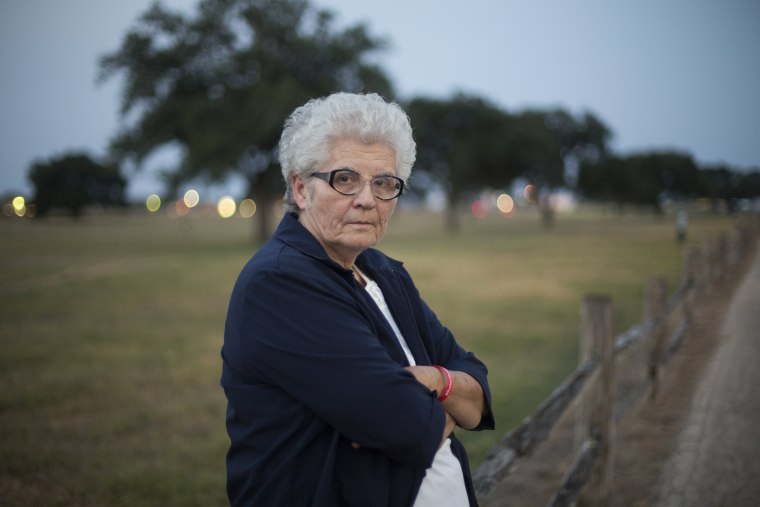 After outlining his position in a 184-page document entitled "Laudato Si" (or "Praise Be to You"), Pope Francis is expected to bring that environmental message to the Congress and United Nations General Assembly in scheduled speeches next week.
Read More: Will American Catholics Join the Pope on Climate Change?
"We know that technology based on the use of highly polluting fossil fuels — especially coal, but also oil, and to a lesser degree, gas — needs to be progressively replaced without delay," the pope wrote in his papal message. "Until greater progress is made in developing widely accessible sources of renewable energy, it is legitimate to choose the less harmful alternative or to find short-term solutions."
Polls have found that American Catholics are more likely than adherents to other Christian denominations to be concerned about global warming — but for the most part, they tend to break down along the same party lines as the rest of America.
A June Pew Poll found that American Catholics sit close to the national average on whether they think the Earth is warming (71 percent) and whether humans are the cause (47 percent).
And Catholics' positions might not necessarily be tied to the pope's ecological priorities.
In August, a poll conducted by The Associated Press-NORC Center for Public Affairs Research and Yale University found that only 40 percent of American Catholics said they had heard of the pope's climate change encyclical.
For Riebschlaeger — whose community of nuns takes a vow of poverty and is traditionally devoted to care for orphans, teaching, and healthcare — her interest in fracking came about after she and her sister and cousins learned that they had inherited lucrative mineral rights, and that an oil company was interested in leasing them.
She taught herself more about the process and waste products of fracking, which involves the high-pressure injection of water and chemicals into the ground to get at oil — and that led to her current activism.
"We have had oil and gas development in this area for 40, 60 years. It was the old kind of production. You dig a well, you put a pump in, and you pump it up, trucks carry it to market, or you put it in a pipeline," Riebschlaeger said. "It was that simple. So when this new shale industry started, it was something quite different, but I don't think people realized how different it was. Because before we knew it, leases had been signed."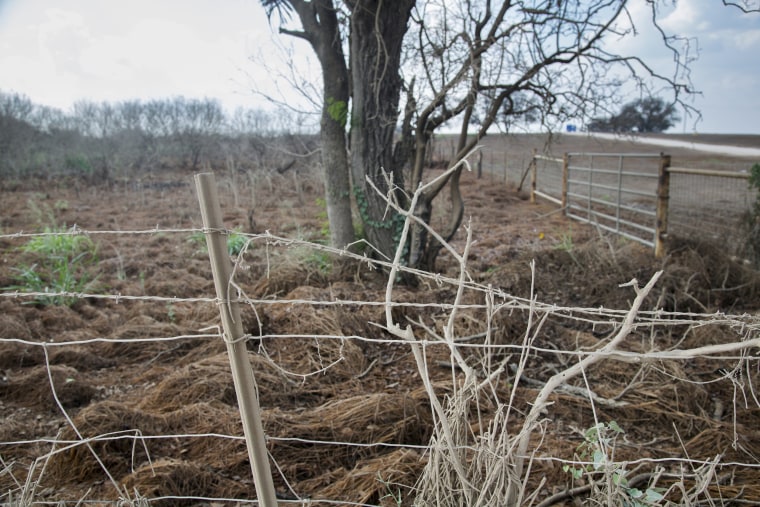 Read More: Catholic Republicans More Likely to Think Climate Change is Real, Study Says
Because she has no bank account of her own, Riebschlaeger's share of the oil money flowed to the Sisters of Charity of the Incarnate Word. They, in turn, fund her fracking tours.
"It's very interesting to me to know that the first civilizations all had a sense of the sacredness and the preciousness of life and also of the interrelatedness of all living beings, and we're just coming to the point where scientifically we arrive at that conclusion. They knew it with the heart," Riebschlaeger said. "We had to figure it out with our heads."
"And I'm wondering if it's too late for us to say, 'You know, can we now fix this planet?' And that's why I do what I do," she continued. "I think that to be pro-life means to support — even especially — the Earth, which is the cradle of all life on Earth."