A clearly emotional Pope Francis described meeting a Syrian refugee family after leaving the Vatican for a flight bound for Havana, saying he "could see the pain in all of this in their faces."
The Syrian family adopted by Santa Anna's parish came to say goodbye to the pontiff before he left for a trip to Cuba and the U.S.
RELATED: Pope Arrives in Cuba for Start of Historic Trip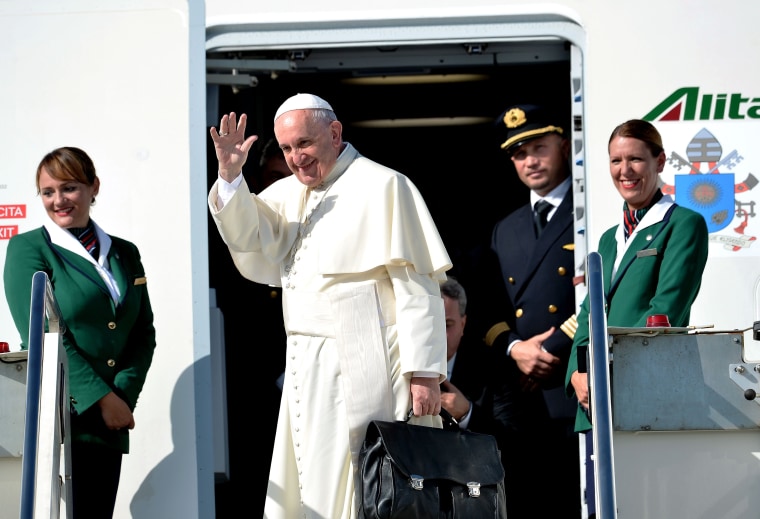 Speaking to reporters on the plane, Francis said "the world is thirsty for peace." Earlier this month, Francis asked every parish in Europe to adopt a refugee family to help ease the crisis gripping the continent.
The European Union has struggled to address the influx of hundreds of thousands of migrants and refugees — fleeing war and poverty in the Middle East, Africa and Asia — reaching its shores.
Croatia accused Hungary of forcing it to take in thousands of migrants, after that country barred the path of migrants and refugees to the European Union through its southern border with Serbia with a metal fence, tear gas and water cannons.
RELATED: Croatia Closes Border Crossings With Serbia After Migrant Influx
Francis asked the 72-member press corps to build bridges in their work. "A small bridge, then another, then another make a great bridge for peace," Francis said.
Asked what he is most curious about the U.S., Francis replied, "The people — I want to meet the people."