On his first trip to America, Pope Francis is set to make a saint out of a 18th century missionary who some say is more of a sinner.
More than 20,000 people are expected to converge on a Washington basilica Wednesday to witness the canonization of Junipero Serra, who brought Christianity to California some 300 years ago.
He will be extolled as a self-sacrificing evangelist who gave up a cushy position in Spain in his 50s to spread the Gospel to the indigenous population of what became the Golden State.
But to some Native Americans, Serra's achievements are nothing to celebrate. They say he created a military-backed mission system that thrived on brutality and resulted in tens of thousands of deaths.
"It is very offensive to canonize the person who actually enslaved, whipped, tortured and separated families and destroyed our cultural and spiritual beliefs," said Valentin Lopez, chairman of the Amah Mutsun Tribal Band. "How can that behavior be recognized as saintly behavior?"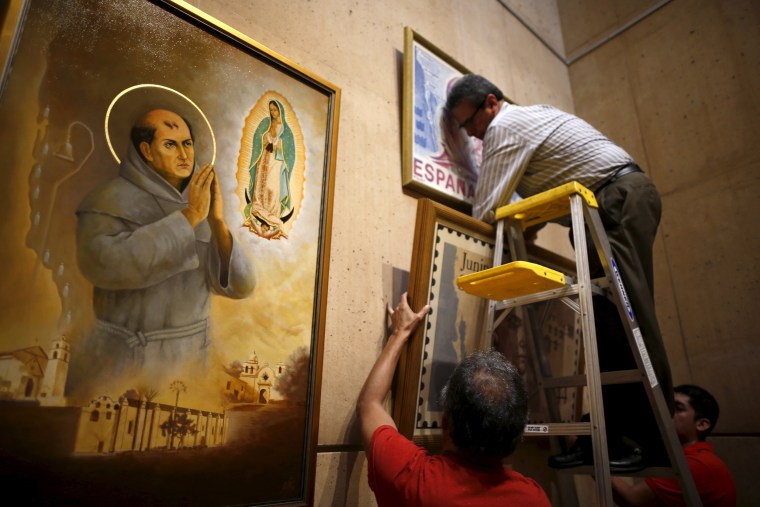 The drive to make Serra a saint began in the 1930s, and he was beatified in 1988. But Francis fast-tracked his canonization, allowing it to go forward on the strength of only one miracle: a nun cured of lupus after praying to Serra.
Robert Senkewicz, a professor of history at Santa Clara University who has written a book about Serra, said it's probably no accident that a pope who hails from Latin America, where the missionaries were seen as protectors, would support Serra.
He said he understands both sides of the debate: there's evidence that Serra supported the flogging of the California Indians as punishment; he had women and girls locked away at night to keep them safe from rapists; and the crowded missions helped breed the disease that killed many.
"Serra, by his own right, really loved the Indians," Senkewicz said. "But he thought of them as children. Like 99 percent of the people of the day, he thought Europeans were superior to the native people."
Lopez said he was stunned by the pope's elevation of Serra given that the pontiff has championed the downtrodden and even apologized in July for the church's "grave sins" against the indigenous peoples of the Americas.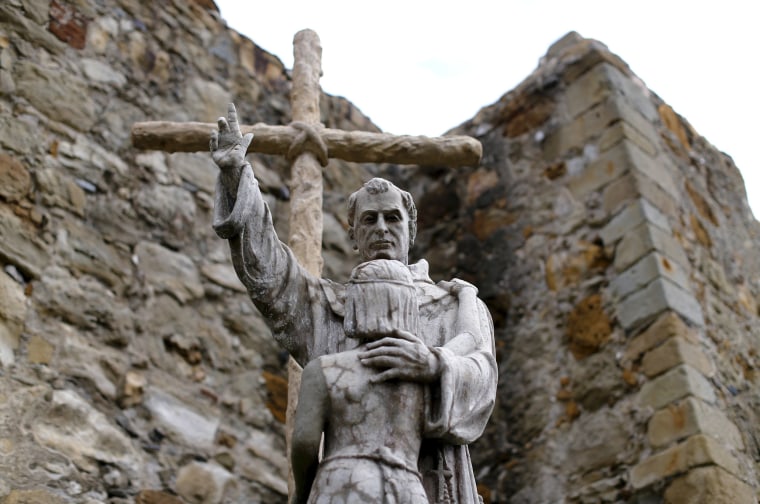 In a quixotic effort to get the pope to cancel the sainthood or at least meet with Native Californians, Lopez wrote several letters to the Vatican, organized a protest trip to the East Coast and has vowed to cut his long hair in protest.
He said he knows that the canonization Mass at the Basilica of the National Shrine of the Immaculate Conception will go ahead as planned on the first full day of Francis's three-city U.S. visit. But, he said, that doesn't mean the battle is over.
"We will never accept Junipero Serra's canonization," he said. "We will continue the fight to have the canonization rescinded. One day, the Catholic Church will realize it made a mistake."