Back in 1979 he was known as Barry and he had a beef with his basketball coach.
"He made an appointment to see me one day and he brought along a couple other guys who wanted more playing time," Chris McLachlin recalled.
As he listened, McLachlin never dreamed that one day this determined young man, who had spent most of that season warming the bench while the Punahou High School varsity basketball team was marching on to win the Hawaii state championship, would grow up to be Barack Obama, the 44th President of the United States.
But he was impressed.
"He showed leadership and caring for his teammates," McLachlin said. "Those are qualities a president should have. Standing up for your buddies. Having their back. Speaking up for yourself."
And the upshot?
"I gave them more playing time," McLachlin chuckled. "He represented them in a very dignified, respectful way. Made a strong case for them."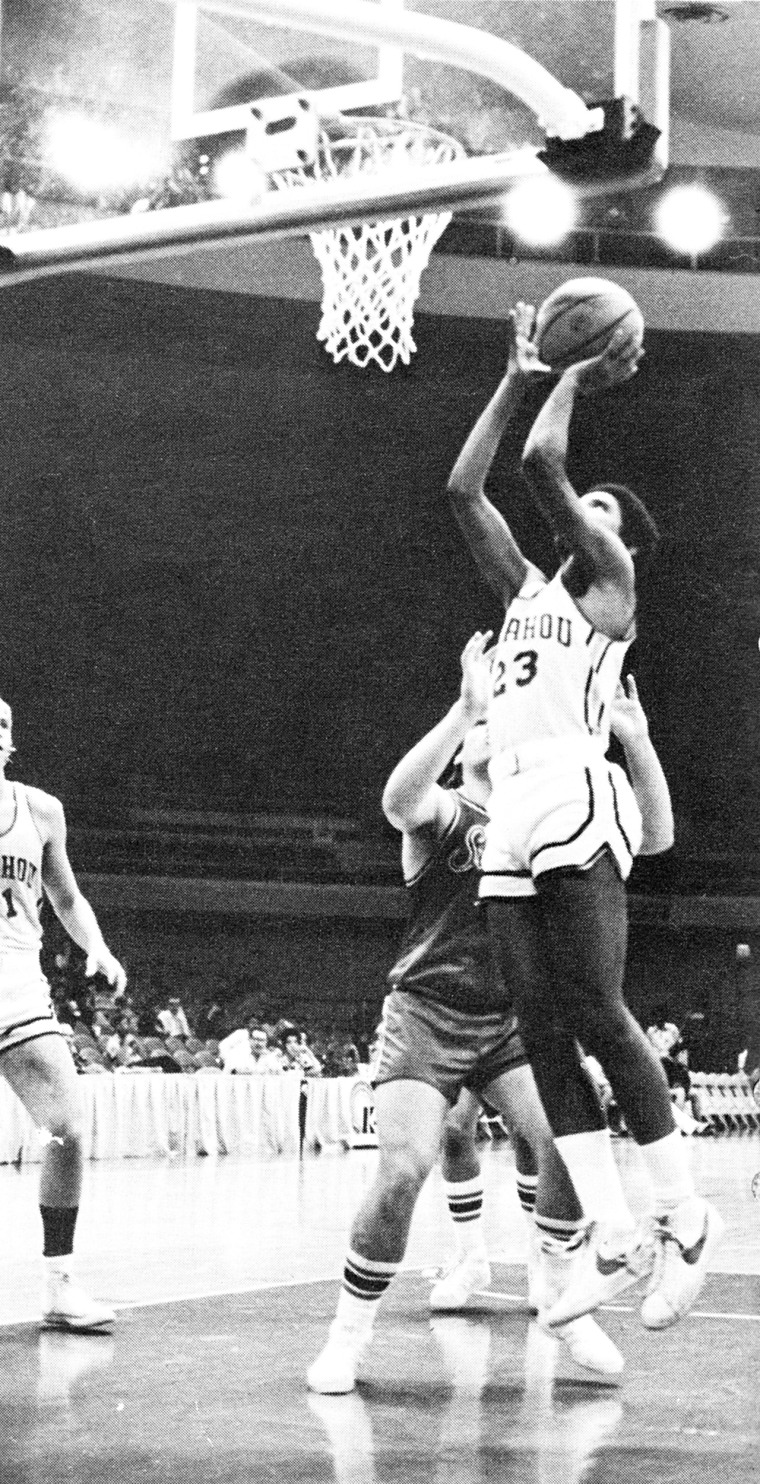 With Obama just days away from turning over the reins to Donald Trump, Coach Mac and some of the guys young Barry played ball with at their Honolulu prep school reflected on his presidency — and their playing years — with pride.
To them, the characteristics Obama displayed on the hardwood as one of the "Sons of Oahu" were evident in the way he handled the daunting responsibilities as leader of the free world.
"I always knew he would do something, of course we never expected he'd be in the White House," teammate and lifelong friend Greg Orme said. "He was always very focused."
And they have cheered Obama on even when they disagreed with him.
"I'm a Republican, but I'll endorse Barry for anything he wants," said Tom Topolinski, who backed his old buddy twice and voted this time for Trump. "I think he's done great with all the stuff he inherited, like the recession and the two wars. He took out (Osama) Bin Laden. You gotta give him that."
In a May 21, 2008 Sports Illustrated interview, Obama spoke of the importance of basketball in his life.
"Basketball was a refuge, a place where I made a lot of my closest friends, and picked up a lot of my sense of competition and fair play," he said. "It was very important to me all the way through my teenage years."
Here is how some of Obama's former teammates and coaches remember those years:
Darin Maurer
"To understand President Obama, you have to understand his Hawaiian roots," Maurer said. "Hawaii is a melting pot, a very intense place if you're a kid. It can be very racially hostile, especially if you're white or black. We're the minorities here."
Obama, the son of a black father and white mother, stood out. So did Maurer, who is now a pastor in Houston.
"Basketball was the great equalizer," he said. "I would go out there and be the only white person. Barry would be the only black person. We had to prove ourselves, focus on playing good ball. And once you started playing well, contributing on the court, pretty much the racial aspect goes away."
Obama, he said, was especially adept at "knowing how to build relationships." He said it puzzles him that, as president, Obama was often accused of failing to reach out to political opponents.
"I don't know why people have slammed him like that," said Maurer. "He can really relate to people. I think if people were one-on-one with him, they'd see things his way… Look at how he's treated President-elect Trump. He's been so gracious to him."
Maurer, who played ball with Obama from the seventh grade through their senior year, said Julius Erving, better known as Dr. J, was their basketball hero. He said they adored his slam-dunking style and no-look passing, but their coaches were not fans.
"Our coaches were much more conservative," he said.
While Obama got saddled with the nickname Barry O'Bomber, Maurer said he also "got teased a lot for taking hard to make shots."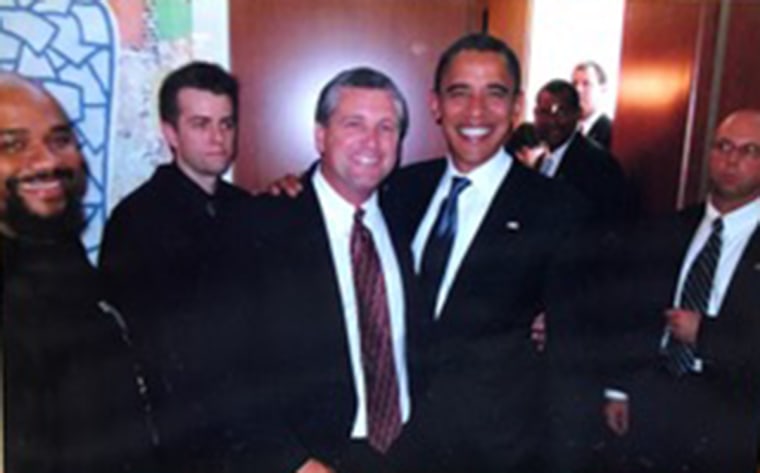 Maurer, who mostly played guard, said he and Obama were no slouches but they were on teams with some really strong jocks. "So neither of us ever started… and that was hard," he said.
But after practice they'd hit the public courts. "We'd drive around in my van listening to Earth, Wind & Fire and looking for places to play," he said.
After graduating in 1979, Maurer wound up at Stanford where he made the team as a walk on and found God. It wasn't until 2008, when Obama was making his first run for president, that they saw each other again at a fundraiser.
"This is my man!" a delighted Obama said, Maurer recalled. "I hadn't seen him for 30 years."
Because he's a pastor, Maurer said he prefers not to weigh-in on politics. But asked what he believes Obama's biggest accomplishment was, he had a ready answer.
"One of the neatest things is that he has promoted family," he said. "His love for Michelle and Sasha and Malia is outstanding. One of his incredible legacies will be how he modeled being a family man. We have had presidents who have not modeled that super well."
Gregory Orme
"We had a long basketball career together," Orme recalled in a telephone interview from his home in Eugene, Oregon. "We played a lot of playground ball."
For much of their childhoods, Orme and Obama were more like brothers than buddies, constant companions both on and off the basketball court who even double-dated on senior prom night.
Their friendship continues to this day.
"We get together for golf," he said. "We have this tradition to head home to Hawaii for Christmas. That's when we see each other. In his day, he was a better basketball player than a golfer. Now, I think he's a better golfer."
Orme and Obama became pals not long after the future president arrived at Punahou as a fifth grader. "He was a good player inside and out," Orme recalled. "He was tenacious."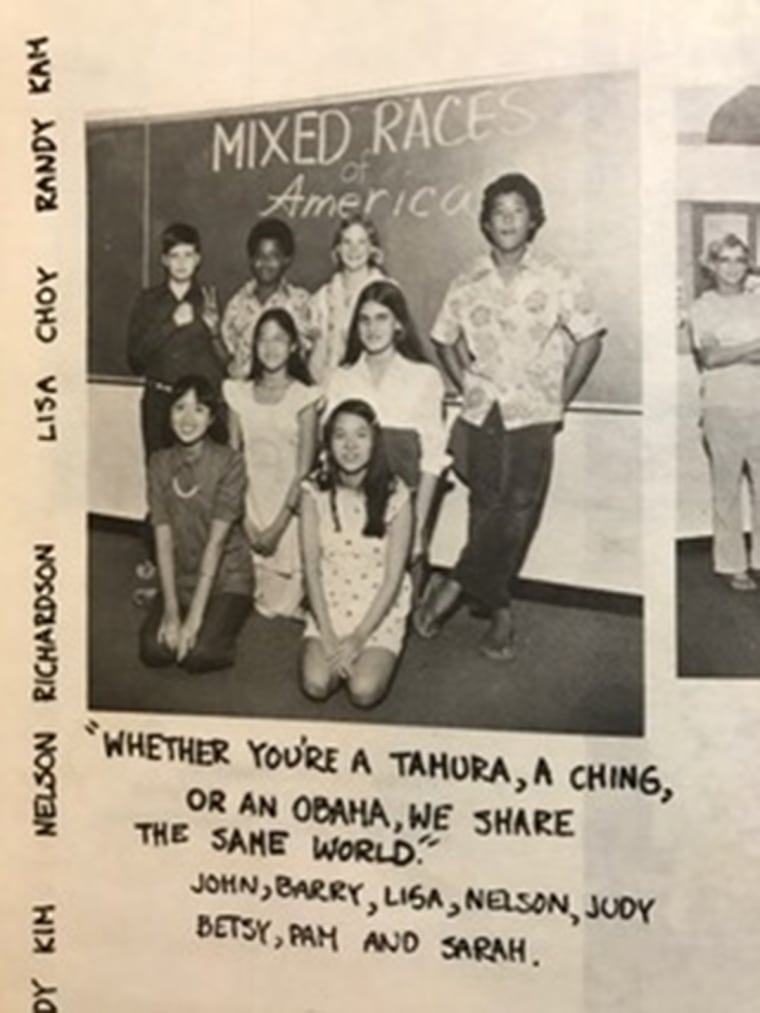 For Orme, the Obama he saw on the court was a lot like the Obama who occupied the White House — a team player who liked to win. He said Obama may have come across as easy going, but he was no pushover.
"The same as in Washington," Orme said. "He is unyielding in the things he believes in."
Orme said Obama "is one of my heroes."
"I think he's done an unbelievable job as president," he said. "He's exhibited class and dignity all the way through it. I guarantee he would have won a third term if he could have run again. I'm incredibly proud of my friend."
Mark Bendix
"I've known Barry since the fifth grade," he said. "But we didn't really become good friends until the seventh grade. Right around then, we really started getting into basketball."
Obama was all business when it came to "the game."
"We would be like, 'Hey let's go to the beach'," Bendix recalled. "And he would be going to the gym to work on his strength and conditioning."
Bendix said he and Obama learned most of their basketball moves on the playground. "When you're on a school team, there's more discipline involved," he said.
Still, Bendix said, his old pal should have been a starter at Punahou — and insisted he was not just being loyal to an old friend.
"I loved his game," he said. "He had a pretty good shot and really handled the ball well."
Bendix said he and Obama stayed in touch and he was at his 2008 inauguration.
"Hopefully now that he's done we'll get to see each other more," he said.
Bendix added that he was not shocked when Obama was elected president.
"I remember when we were seniors in high school, somebody said Barry would be on the Supreme Court," he said. "We didn't aim high enough."
Tom Topolinski
"Every time I see him on television it's surreal," said Topolinski. "His character, the way he conducts himself, that's always been his footprint. He was always very calm, very level-headed, very rational. This is the Barry I remember."
Like Obama, Topolinski had to straddle a racial divide. He has ethnic Chinese mother and his father was Polish. And like Obama, he found his place on the basketball court.
"That's what we did to fit in," he said. "Barry was a very confident player who liked to drive to the basket. He also liked to take outside shots and sometimes he got really hot."
And when tempers flared, Barry was the peacemaker.
"We could all be hotheads at times, but he was very diplomatic," he said. "He'd tell us to move on if we got into it with another player.
Topolinski said neither he nor Obama were stars on their high school team. But Obama did get to play in the game when the school clinched the state title.
"He even scored a basket," he said. "We were champions and I think it helped him become the man he is today. The experience of being part of a winning team was important to Barry, to all of us."
Topolinski, who now lives in Washington state, said he lost touch with Obama after high school and they moved into different political camps.
"Barry did a good job but I think we needed a change," he said. "We live in a world of bullies and the U.S. has been bullied around. Even though Trump is a loose cannon at least he will stick up for what he believes."
Topolinski laughed when he recalled how they both tried out for the school's football team.
"His spelling wasn't too good either," he said, referring to the note Obama wrote in his high school year book.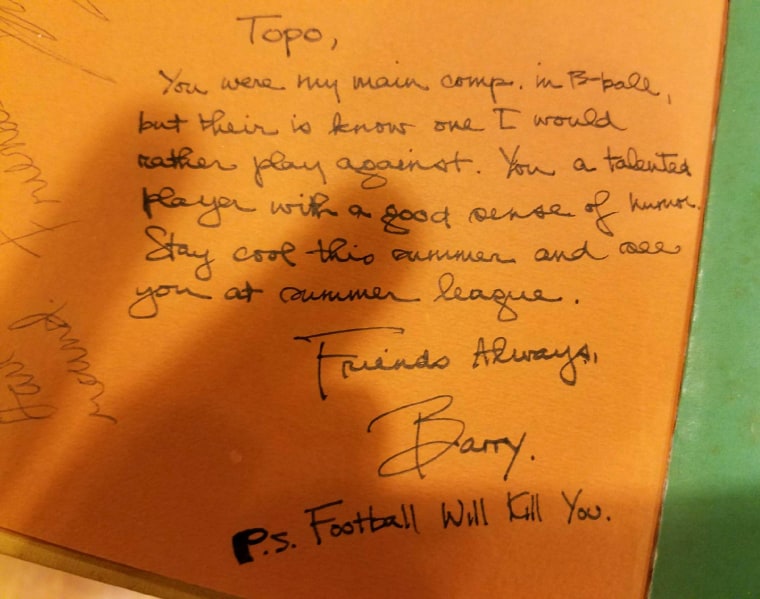 Speedy Bailey
Bailey, who coached Obama during his junior year and now runs an ambulance service, said young Barry was a "gym rat."
"Every day after practice he'd stay to play pickup games against the coaching staff," he said. "He challenged the coaches."
Bailey, who owes his nickname to his quickness on a court, said he's been "impressed by the way Obama handled himself as president." And having a Hawaiian in the White House made them all proud.
"He was one of us," he said.
Chris McLachlin
"He would have started on any other high school team on the state," McLachlin said of Obama. "But we had a lot of very good players... I know that was hard for him."
But Obama never gave up and his work ethic was second to none on this team.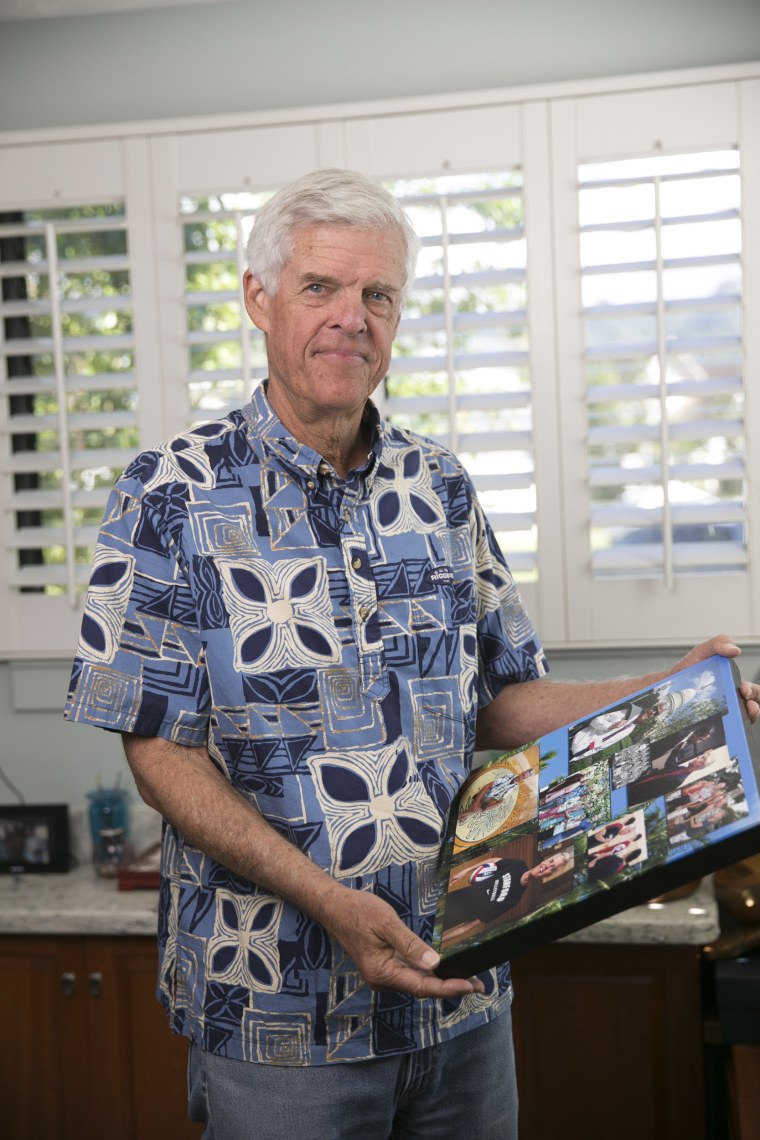 "He would carry his books in one hand and his ball in the other," he said. "He lived across the street from school and before classes he'd shoot baskets on the outside courts, then at lunch he'd shoot more baskets, then I'd have him for three hours, then he'd go home, eat supper, and then be outside again shooting baskets."
McLachlin said he survived a severe stroke shortly before Obama was elected president in 2008. And when Obama came back for Christmas, he got invited to join the new president at a pickup basketball game.
"Every time out he'd come over and chat with me about my stroke, my health," he said. "As you know, he made getting better health care for Americans one of his missions."
McLachlin said he told Obama he was volunteering for the American Heart Association and the president urged him to keep in touch.
"He didn't have to see me, but he was a man of his word," he said. "He always made time to see his old coach… I didn't play him as much as I should have and he had every right to say 'I'll show you coach.' But he took the high road and showed a lot of integrity. I really admire that."