As President Trump approaches his 100th day in office, the Congressional Black Caucus is asking the country to "stay woke."
In a list provided exclusively to NBC News, the caucus has detailed 100 racially problematic actions and remarks by the Trump administration.
Using "#StayWoke," the internet-popular phrase that is an urge to remain well-informed and politically and socially conscious, the caucus is specifically trying to get the message out to the younger generation.
"We don't want people to get distracted by all of the action and noise and want them to stay focused on the facts," said CBC Chairman Cedric Richmond, D-Louisiana. "And the facts are this administration is dangerous to America and here are the reasons why and this is just 100 days. Think, we have hundreds and hundreds of days left."
In fact, there are 1,363 days left.
The CBC's list includes the administrations take on policy issues such as education, healthcare, voting rights and homeland security. It also mentions statements made by officials defined as "divisive and tone-deaf rhetoric" such as Trumps comments on Frederick Douglass, Housing and Urban Development Secretary Ben Carson reference to slaves as immigrants, and Trumps unproven claims former President Obama wiretapped his phones at Trump Tower.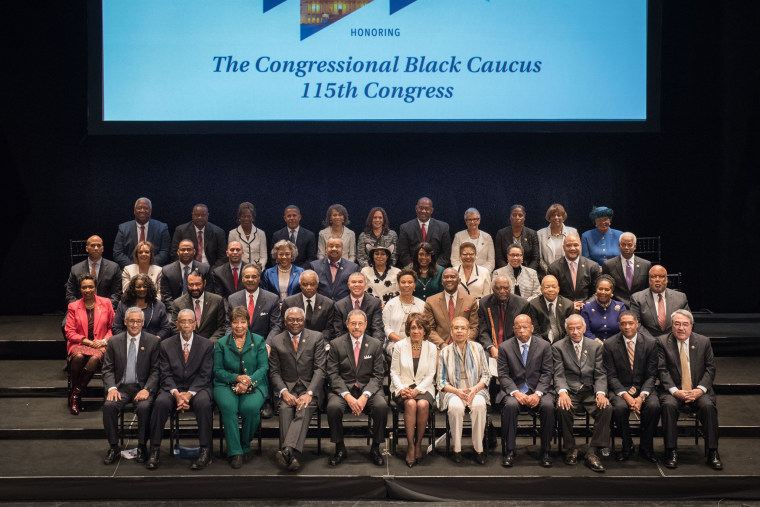 The list lays out problematic action on criminal justice reform, a hot button issue following recent events of violence against unarmed black men and the Department of Justice scaling back on consent decrees. Richmond says Attorney General Jeff Sessions has shown he will not protect civil rights.
Related: 'What Do You Have to Lose?': Trump Meets With Black Caucus
"Jeff Sessions is exactly who we thought he was and that is a racially challenged person who will not serve civil rights or equal rights. He's proven to be just that."
Other key highlights of the report include:
"President Trump's proposed budget would eliminate the Minority Business Development Agency, "which funds a nationwide network of business centers to help minority-owned business stay competitive and create jobs."
"President Trump's proposed budget would eliminate programs that help limit children's exposure to lead paint. According to the CDC, African-American children are three times more likely to have elevated blood-lead levels."
"President Trump's proposed budget would cut the Department of Housing and Urban Development's (HUD) budget by $6 billion. HUD is responsible for providing housing assistance to extremely low-income families and the homeless, and reinvesting in America's cities and counties."
"President Trump has proposed to eliminate funding for the African Development Foundation, which funds grassroots development projects in 30 African countries."
"President Trump has taken actions to hurt the federal workforce. African Americans make up 17.4 percent of the federal workforce, as compared to 10.1 percent of the civilian labor force."
When describing who is "woke," Richmond says the day after the presidential election was a "political awakening" for America, but many millennials were woke long before that.
"Young people woke up the last two years with Alton Sterling, Philando Castile, going all the way back to Florida and Trayvon Martin, they've been energized," Richmond said. "Trayvon Martin started it all and then they started the real push. Then you got Black Lives Matter and a real conversation about criminal justice reform."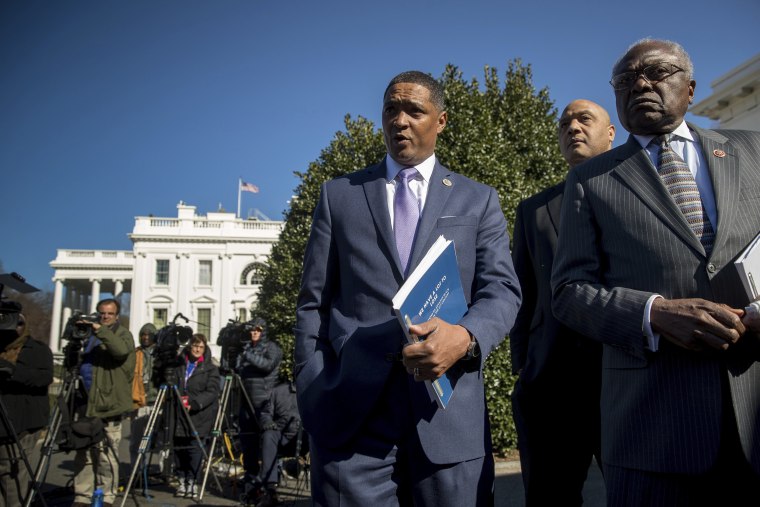 Richmond also acknowledged although youth are involved now, their current enthusiasm wasn't present during the 2016 presidential election and the Democratic party didn't reach out to them the way they should have.
"We have to talk to them in their language and talk to them about issues they are concerned about. We can't do it with slogans in a broad way. We need to include them in conversations and not treat them as leaders of tomorrow, but treat them as leaders of today. So did the campaign do a great job of talking to them in their language? No and we lost so many of our young people both black and white."
Related: Black Women's Roundtable Releases Annual Report
Hoping to renew millennial voter turnout at the polls, Richmond also hopes the list will open the eyes of voters during midterms. Continuing the conversation from their proposal to Trump "We Have A Lot To Lose: Solutions to Advance Black Families in the 21st Century" Richmond says this is just the beginning.
"This list is one of many elements of CBC's effort to increase engagement among African-American churches, sororities, civil rights groups and other organizations so that we can build a movement of opposition to oppose these destructive policies."
The caucus will host a #StayWoke Twitter town hall on May 2nd to discuss the list further and the CBC's plan of action.