SAN JUAN, Puerto Rico — When the 155 mph winds began to hit Puerto Rico one year ago, Luis Alonso, 23, took out his hearing aid. His mom, Monica Quesada, said it was better that way because then he couldn't hear Hurricane Maria ravage outside his home.
"He doesn't understand the wind and the rain," Quesada said of her son, who is partially deaf and blind. "He gets very scared and very upset and he began to cry."
That's when Quesada had to make one of the hardest decisions of her life and send her son to his father in the U.S., where Alonso could have access to the care he needed.
After the storm hit, families, officials and advocates in Puerto Rico grappled with the reality of a government unprepared to care for disabled people during the aftermath of Hurricane Maria.
"We didn't prepare accurately for the emergency and to address the needs of people with disabilities," said Janet Collazo, executive director of the Defensoría de las Personas con Impedimentos (DPI). The independent government agency, which operates with federal and state funds, is in charge of protecting the island's disabled communities and ensuring that the federal and local government are complying with laws to help the disabled.
"I didn't feel like I had the support I needed, at all," said Collazo. "Because we're a small agency, we're clearly not a priority."
DPI counts with just 52 employees, many of whom are also impaired, to serve people with disabilities in Puerto Rico. Collazo told NBC News that a third of the island's population have some sort of impairment; a report from Cornell University estimates that more than 21 percent of the Puerto Rican population has a disability, a rate higher than any of the 50 states.
The most prevalent disabilities are deafness, blindness and respiratory and physical conditions requiring oxygen tanks, wheelchairs and even diapers for older adults, explained Collazo.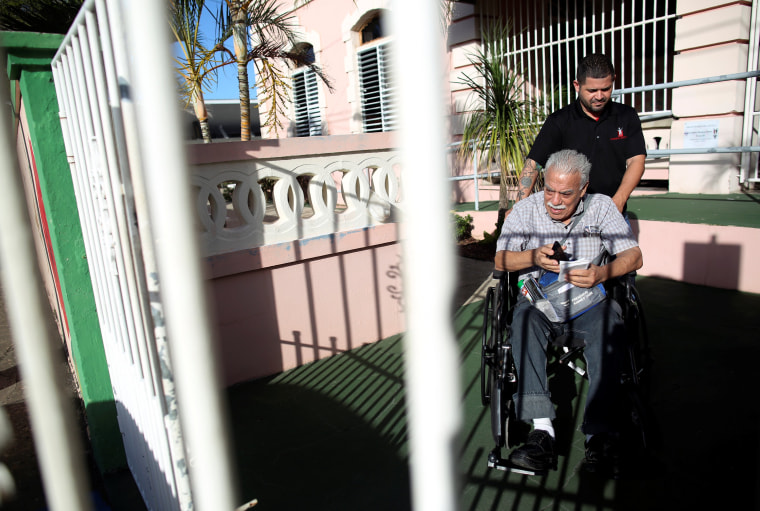 Even with the nation's highest disabled population, the U.S. territory has historically lacked in funding and resources designated to this group.
Unlike the 50 states, there is no Supplemental Security Income program (SSI), the federal program that provides monthly cash benefits to disabled people to help them cover basic living expenses. Instead, Puerto Rico funds these through the Aid to the Aged, Blind, or Disabled (AABD), a federal matching-grant program that has been capped since 1996.
Through AABD, some receive as little as $64 a month in aid — about a tenth of what citizens in the 50 states collect. By comparison, a disabled person in the mainland U.S. collects about $733 a month through SSI.
Nearly 40,000 islanders receive the limited AABD allowance. If Congress extended SSI to Puerto Rico, over 350,000 people would be eligible to receive aid.
After Maria, the lack of aid was unchanged and the already unmet needs and concerns of people with disabilities became exacerbated.
DPI is the one of at least three government agencies that entirely lost their main headquarters due to Maria and a year after the storm, they're still waiting for their offices to be rebuilt. In the meantime, they're operating in a temporary space and "working with boxes and our personal cellphones," said Collazo.
Amid losses, DPI helped at least 6,060 during the hurricane's aftermath. They provided them food, medical equipment, diapers, oxygen tanks and "distributed donations from an organization in Houston and from the Puerto Rican diaspora in general," said Collazo. But at the same time, they were unable to help many other people in a timely manner.
Collazo said that DPI and other disability rights organizations in the island have lacked crucial information such as comprehensive lists on disabled individuals, information that is usually available to federal agencies like FEMA through census information or through aid requests.
Because of privacy laws, agencies such as DPI and local organizations have to formally partner with FEMA to get that information.
Jenny Burke, a FEMA spokesperson told NBC News that amid the information gap, they facilitated a "two-way access for disaster survivors with disabilities and disability service organizations to help meet the needs of those survivors."
These efforts tend to be spearheaded by FEMA voluntary agency liaisons, known as VALs, which can be put in place once a state of emergency or a disaster is declared. Governmental, nongovernmental organizations and other third parties are then able to partner up with FEMA in order to identify and support survivors in need.
However, setting this up took months and slowed things down, frustrating many disability advocates.
"We weren't getting access to the information in regards to survivors with disabilities," said Betzaida Rakos Chárriez, the executive director of MAVI, one of the largest groups representing people with disabilities in Puerto Rico.
In a race against the clock to overcome the information gap, DPI, MAVI and other groups visited shelters and reached out to mayors across the island to try to pinpoint disabled survivors who needed attention. DPI also set up weekly meetings with FEMA to try to get medical supplies to the island.
"It was very hard," said Collazo. "For example, there was no oxygen in Puerto Rico. I personally remember arguing with FEMA about bringing a U.S. ship full of oxygen tanks. No one wanted to bring it! I had to speak with one of the FEMA doctors to explain how urgent it was."
MAVI said they did not get access to federally-funded emergency equipment like generators until April, and DPI got access to the survivor information they asked from FEMA eight months after Maria made landfall.
Preparing for a next disaster
According to Myrainne Roa, the executive director of the Puerto Rico Council on Developmental Disabilities, FEMA is stepping up their efforts to be prepared for a future emergency.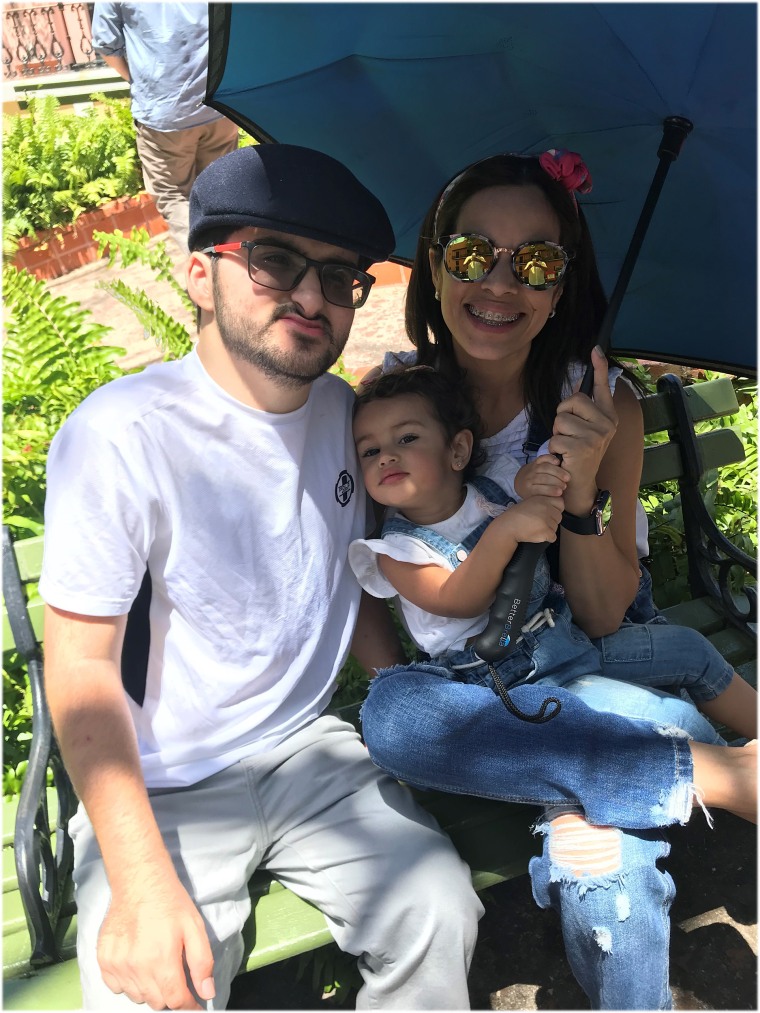 "The main thing that the government and FEMA need to do is not only take into account the needs of the people with disabilities but to bring people with disabilities to the table so they can be involved in the policy and decision making," Roa said.
In the past few months, Health and Human Services and FEMA have been setting up hearings on the island to address the communities' concerns.
Based on the lessons learned, FEMA's Burke said that they've committed to developing more training and resources to build disability competencies into emergency management.
DPI's Collazo said a group of organizations have created the Puerto Rico Disabilities Network (PRDN) to create plans for emergency preparedness and planning.
"There were many problems that we didn't account for and that's why planning ahead is crucial for the well being of our communities," Collazo added.
Alonso is now back in Puerto Rico with his mother. But despite efforts to improve aid and access to disabled communities during a disaster, Quesada fears that the island may never be truly prepared for a next time.
"In a ideal world, we will have all the things that we need if a hurricane hit Puerto Rico again, but that's not our reality," Quesada said. "As a mother with a child with a disability, I've always had to fight. Fight for education, fight for healthcare and this past year, fight for relief after Maria."