MIAMI — The amount of Puerto Ricans pouring into the state of Florida since Hurricane Maria tore through the island has reached more than 139,000, according to Florida Gov. Rick Scott's office.
The devastation caused by the hurricane has uprooted entire families whose lives have been thrown into disarray with the lack of electricity, nonpotable water and scarce food.
Many schools in Puerto Rico remain closed and parents worried about the future of their children have rebuilt their lives in Florida.
A total of 5,671 students have enrolled in Florida public schools. The largest number was in Orange County in Central Florida, where Orlando is; 1,561 students registered there. That is followed by Osceola County, also in the Orlando-Kissimmee area, with 784 students. The third is Miami-Dade County with 569, according to the Florida Department of Education.
Two weeks after the storm, Florida set up disaster relief centers in Miami and Orlando where newcomers can seek assistance from organizations like the Salvation Army and Red Cross, as well as government agencies like the Department of Children and Family Services.
RELATED: Lin-Manuel Miranda Visits Puerto Rico, Announces $2.5 Million for Several Non-Profits
During the initial aftermath of the storm, conservative estimates by experts put the number of Puerto Ricans fleeing the island to Florida at 100,000. Now that it has surpassed 139,000, and with thousands more arriving daily, it's clear the number will be much higher.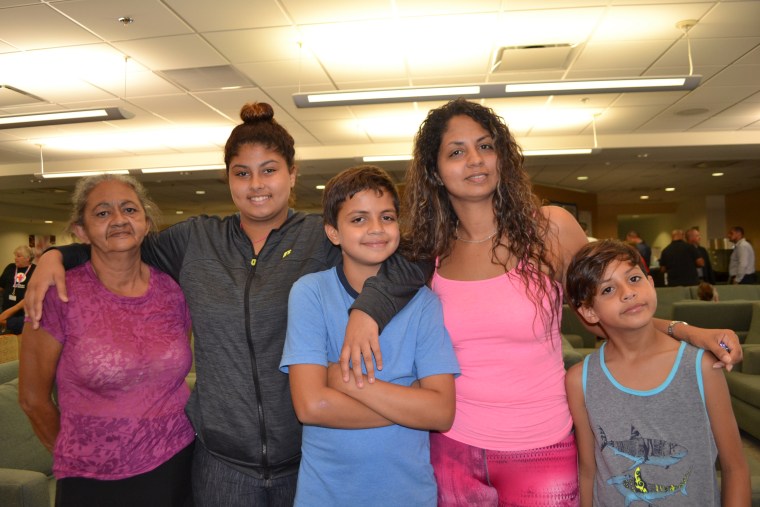 The situation on the island is still very difficult seven weeks after the storm, and daily flights from Puerto Rico to Orlando, Miami and Tampa remain full.
Undoubtedly, some Puerto Ricans will return to the island once the situation is less dire. But experts agree the majority of Puerto Ricans will remain because of the island's economic crisis.
The new arrivals are joining over one million Puerto Ricans who already live in the state. Many are settling in Central Florida, though other areas like South Florida are seeing an increase in thousands of islanders. Florida has become the preferred destination for Puerto Ricans since a massive debt crisis hit the island in 2006. The economic decline spurred a historic exodus from the island.