WASHINGTON — Since Hurricane Maria hit Puerto Rico about one month ago, a team of scientists has trekked daily into El Yunque National Forest hoping to pick up signs or sounds of endangered Puerto Rican Parrots.
Their habitat stripped of foIiage by Hurricane Maria, the parrots, both wild and those released after being bred in captivity, went quiet.
"Hurricane Maria seems to be a major setback for recovery of the parrot," said Jafet Veléz-Valentín, a wildlife biology/aviculturalist for the Iguaca Aviary, formerly the Luquillo Aviary.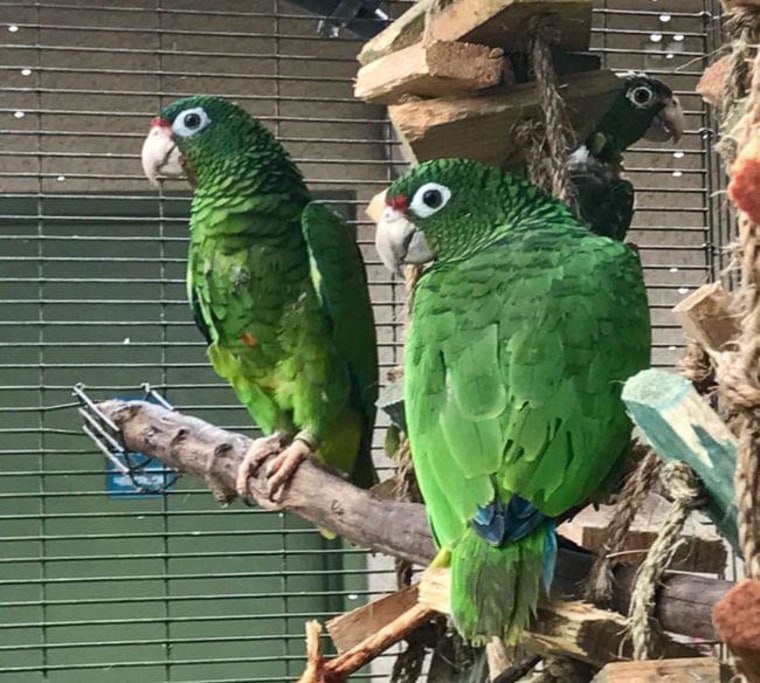 On Wednesday, 28 days after Maria, there was "a new hope," as Veléz-Valentín described it in a string of texts from the island. Someone spotted a cotorra, the Spanish word for parrot, with a radio collar and an orange leg band in Barrio Caguitas in Aguas Buenas.
The person notified the aviary through Facebook. The collar and band mean the parrot is part of a population bred during the 2016 season, Veléz-Valentín said.
"One of our biologists, Gabriel Benítez Soto, contacted the person who saw and photographed the parrot," he said, adding that another search is on in the forest and vicinity for more parrots.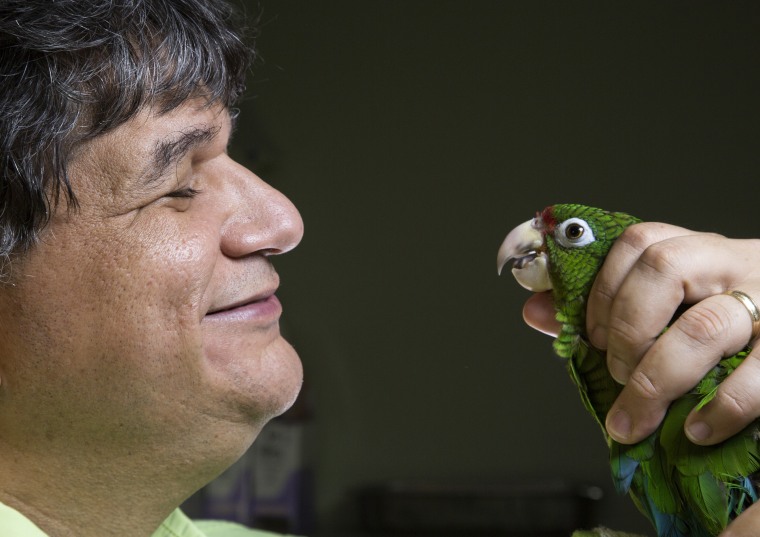 Before the hurricane, U.S. Fish and Wildlife Service had counted 56 to 60 parrots, the highest number of the parrots since 1967, thanks to a program to restore the species.
But then Irma hit and about 30 to 35 parrots were surveyed. Then came María.
A breeding population of 240 Puerto Rican Parrots in two aviaries were moved to safety before the hurricane; they all survived. They will produce more birds next year in captivity and later be introduced to the wild. Four wild Puerto Rican Parrots flew to the aviary after Hurricane Maria in search of food and have been staying in the surrounding area.
About 21 days after the hurricane, U.S. Fish and Wildlife Service field crews were able to pick up radio signals from the collars of released parrots. One was in the same place for several days, suggesting the parrot had died.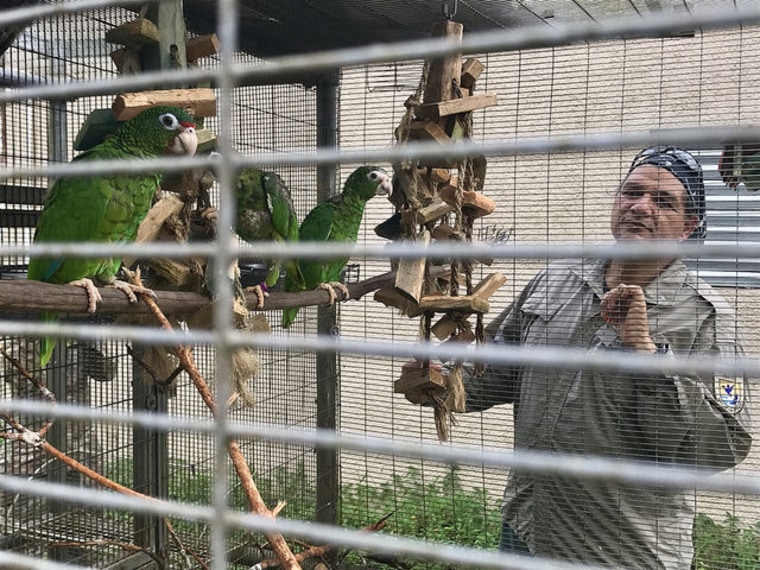 Puerto Rico remains in a humanitarian crisis Maria left behind when it made landfall Sept. 20, with residents living — and dying — in precarious conditions.
But people such as Veléz-Valentín, who was recently featured in a Nature program for his work with the endangered parrots, are also are trying to assess the damage to Puerto Rico's natural world — the once lush flora and its resident and migrating fauna that Maria also threw into upheaval.
Puerto Rico is home to El Yunque, the only tropical rain forest in the U.S. National Forest System.
Because it is a rain forest, it is rich in biodiversity, boasting of thousands of native plant and tree species. It includes 23 tree species unique to El Yunque. According to the USFWS, 600,000 people a year from around the world visit the forest.
But Maria ripped through El Yunque, leaving a scarcity of food for wildlife and uncertainty about how long it will take to heal.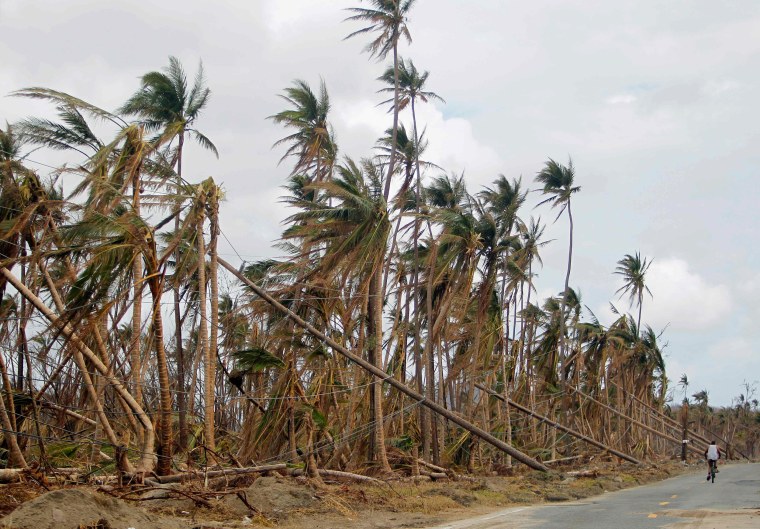 Since Maria, the forest has been closed.
"When you can barely see green in El Yunque …," Veléz-Valentín said, trailing off in his thoughts in a phone interview from Puerto Rico. "It was like if you threw a bomb and everything was burned."
Those working to preserve the parrot population have been facing some of the same difficulties experienced by the rest of the island.
An aviary diesel generator collapsed last Sunday and workers have been pulling water from a well to keep up with daily needs. "The aviary must be ready for next breeding season," Veléz-Valentín said.
Lack of communication has made it difficult to check with the managers of another parrot conservation program in Rio Bajo to see how the birds fared there.
"We believe other species will be severely affected as well in the beginning due to the scarcity of food in the forest," Veléz-Valentín said. "It's sad when you go to areas of the forest and can barely hear the song."
But soon after the storm, Puerto Ricans were noting that they were seeing green buds on the damaged trees and palms, suggesting their forest may make a comeback.
It's tough to lament how Maria devastated the island's natural world when the island is still trying to ensure people have enough food and water to survive and have yet to fully count their dead. Even before the hurricane, Veléz-Valentín said there was backlash against the resources going into re-establishing the parrots while the island was in a financial crisis.
"We explain to them about the importance of conservation of natural resources for all, that they are part of our natural history and culture and explain that they were here before and about their intrinsic right about living organisms," Veléz-Valentín said.
"They are a symbol of our nation and culture," he said. "We humans are responsible for them being endangered, so we must speak for those that don't have a voice."