As Puerto Rico recovers from Hurricane Maria's destruction, the independent agency tasked with guaranteeing openly accessible and reliable public data may soon cease to exist as its own entity.
The Puerto Rico Institute of Statistics, or PRIS, the autonomous agency in charge of monitoring and ensuring accurate data collection separate from government and political pressures, has been fighting multiple dismantling attempts and is not part of a task force created to examine hurricane-related deaths.
Puerto Rico's legislature approved Gov. Ricardo Rosselló's plan to incorporate PRIS under the administration's Department of Economic Development and Commerce, where all the data collection would be consolidated and outsourced — arguing the move will save millions of dollars.
Mario Marazzi, PRIS' executive director and a former Federal Reserve research economist, told NBC News that he has told the government he's willing to merge some data collection processes — just not at the cost of losing the institute's autonomy. To him, PRIS' consolidation under another agency "makes no sense" because it risks the institute's ability to remain impartial.
Ramón Rosario, Puerto Rico's public affairs secretary, said that the Rosselló administration believes that relying on outside entities for data collection is the best way to assure an unbiased, credible process.
Rosario did not clarify how the administration plans to ensure that data collection processes remain transparent and open to the public, even if it's eventually outsourced.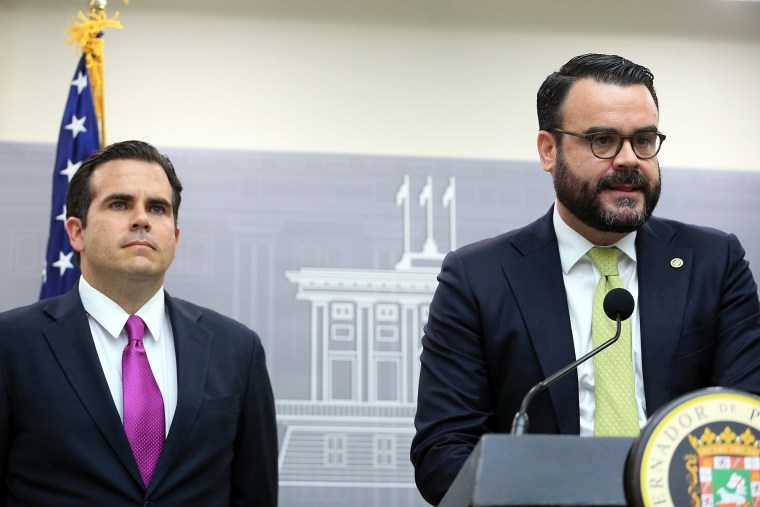 The consolidation plan was met with swift criticism from scientists, advocacy groups and lawmakers — including the American Statistical Association and 15 members of the U.S. Congress who, in a letter, expressed bipartisan support for PRIS' independence and Puerto Rico's "need for public, independent and unbiased data."
An independent nonpartisan board of directors oversees PRIS, which collects data gathered by local government agencies, verifies their data-reporting methods and publishes it in a open source way.
Before the consolidation plan, Rosselló replaced four of the seven PRIS executive board members in July 2017— citing a history of "incorrect" numbers. PRIS was created in 2007 in reaction to decades of data-reporting issues.
"The institute has had two attacks. That was the first one," said Cecille Blondet, director of Espacios Abiertos, a nonprofit organization in Puerto Rico that promotes government transparency and accountability.
PRIS took the case to court, and eight months later, a judge determined that Rosselló had no authority to replace PRIS' board. This allowed them to resume operations in March with members of the original board, but the Rosselló administration appealed the decision. The case is pending.
The second "attack," Blondet said, is the now-approved plan to consolidate PRIS — which is set to move forward despite pushback from Puerto Rico's Financial Oversight and Management Board (FOMB) and the PROMESA Congressional Task Force, which oversee Puerto Rico's fiscal recovery. The New York Federal Reserve has also stressed the importance of PRIS' autonomy in multiple letters, reports and recommendations dating as far back as 2012.
Rosario said that the administration does not think its obligation is to these entities.
"What we're doing here is fulfilling a campaign promise from the governor to increase transparency and restore our government's credibility," said Rosario.
Moves to dissolve PRIS come after Rosselló signed an executive order during his first month in office, pledging his commitment to increase transparency.
Questions about deadly hurricane's toll
Maria's current official death toll is 64, even though reports from Puerto Rican investigative journalists and major U.S. news organizations have put it at nearly 1,000.
The administration relied primarily on Police Department numbers, which aren't enough to draw a comprehensive picture of the aftermath because they only account for deaths directly related to the hurricane, explained Marazzi.
"For example, if hurricane winds knocked a tree down, killing a person — that's hurricane related," he said.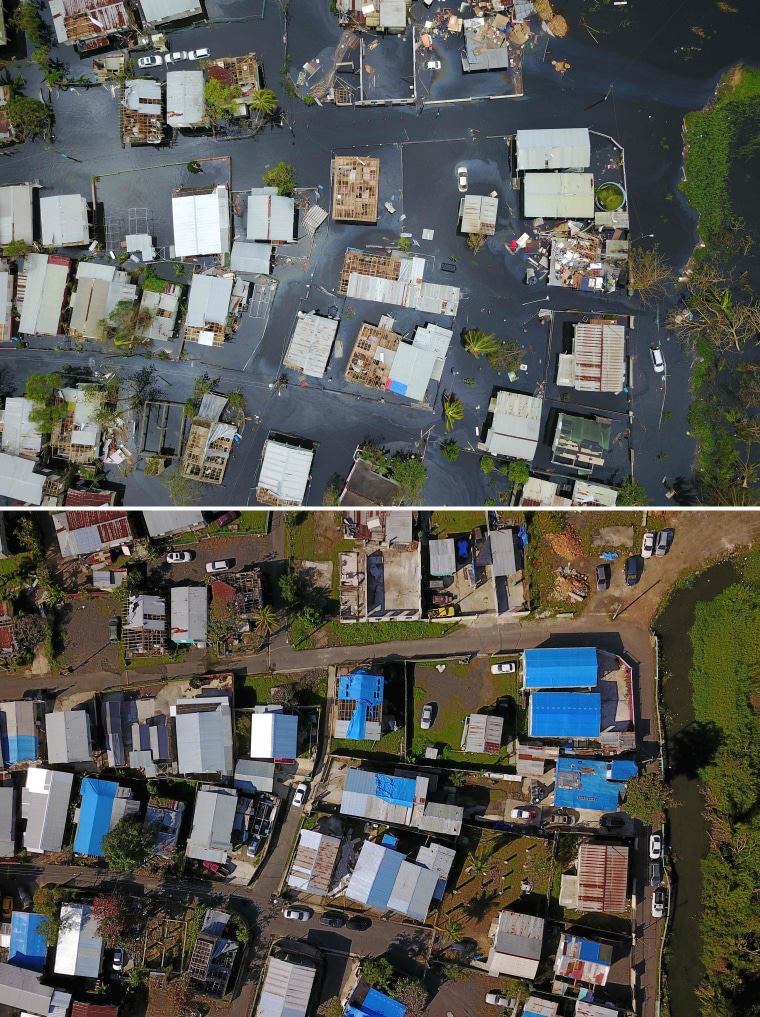 While police numbers are a start, an epidemiological study is necessary to officially account for indirect deaths such as medical complications related to a lack of power.
"There's a need to do this study," Marazzi clarified. "That study does not use a public safety standard, but a public health one."
Marazzi acknowledges PRIS was unable to be involved in this process because of the ongoing efforts from the Puerto Rican government to dismantle it. Consequently, Puerto Rican officials left PRIS out of the task force designed to examine hurricane-related deaths. According to George Washington University, the task force's leaders, an epidemiological study is currently underway.
While recovering from the hurricane, Puerto Rico has been grappling with a decade-long financial crisis that spotlighted a need for proper statistics and transparency. As a way to solve such needs, the New York Fed recommended Puerto Rico "strengthen the mandate and capacity" of PRIS.
In their most recent fiscal plan, Puerto Rico's current government cites data-reliability problems from previous administrations as a cause of the island's current $72 billion public debt — but the entities overseeing such fiscal issues have a hard time working collaboratively.
The Rosselló administration has not taken up any of the recommendations to keep PRIS as an independent entity because, according to Rosario, it sees PRIS as a contributor to current data reliability issues.
Critics of the plan see it differently. "This is an issue of power: Whoever controls the information controls the power," Blondet said.
The government's distrust led Puerto Rico's fiscal agency AAFAF, which oversees various government agencies' spending, to ask PRIS for some already public financial information and for access to monitor all their bank accounts.
Although PRIS believes AAFAF was overreaching their authority over them, the institute said it granted the access to AAFAF and "any natural or legal person that requests this information" in order to "continue to serve as a model for transparency."
In between these transparency disputes, organizations like Espacios Abiertos are insisting that civilians have access to information used to determine their economic future. They asked AAFAF for the raw data used to draft the fiscal plan that would determine how the island pays for the massive public debt. AAFAF, the main author of these reports, declined to do so.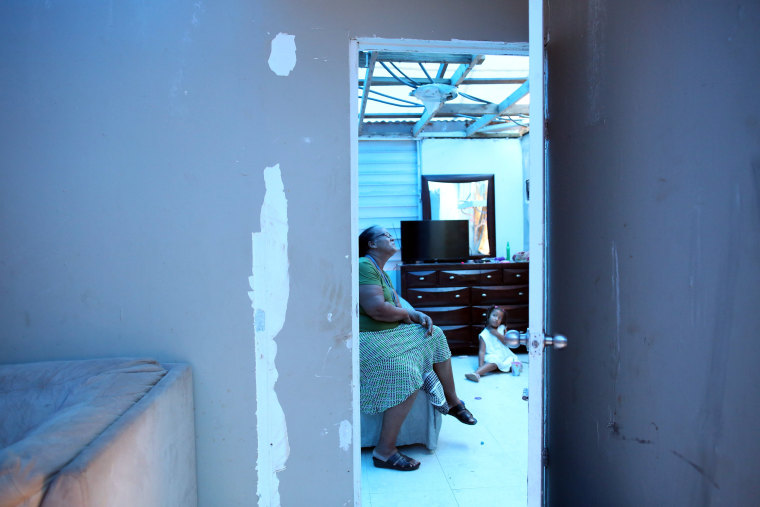 "The requested information should not be disclosed until it is fully certified," AAFAF told NBC in a statement.
As for PRIS, the agency is working to secure its relevance amid uncertainty over the impending consolidation and its role in data collection.
Advocates for greater transparency worry that the conflicts over accurate data and information are slowing the island's recovery process at a crucial time.
"We're two months away from the next hurricane season," Blondet said. "We have a chance to make needed changes."