In the wake of Hurricane Maria, San Juan Mayor Carmen Yulín Cruz has been a visible presence on the ground in the Puerto Rican capital. She's been seen comforting nursing home residents, wading in the floodwaters, and pleading for more aid during news conferences and TV appearances.
She also hasn't been afraid to assert herself — a trait the 54-year-old mayor of Puerto Rico's largest city has staked her political career on.
On Friday, she dismissed remarks made by Elaine Duke, Homeland Security's acting director, who drew sharp rebuke after saying the federal response is a "good news story."
She also told reporters that after days of bureaucratic "inefficiency," she was "done being politically correct. I am mad as hell."
When President Donald Trump snapped back in a series of tweets Saturday morning for her "poor leadership ability," Cruz stood her ground. She said on MSNBC that she will "compliment the people I need to compliment and call out the people I need to call out."
"This isn't about me," she added, "this is about lives that are being lost."
Related: San Juan Mayor Pleads for Federal Aid, Trump Hits Back
While Trump also accused Cruz of playing partisan politics and working with Democrats, the mayor tried to stay out of the fray. But as she finds herself thrust into the international spotlight, she has also acknowledged in past interviews how making strides as a female politician is challenging.
In 2014, two years after winning election to become the mayor of her hometown, she told the news outlet City & State New York that "politics is a rough game, and sometimes as females we are taught that you have to play nice. Sometimes you can't play nice ... ."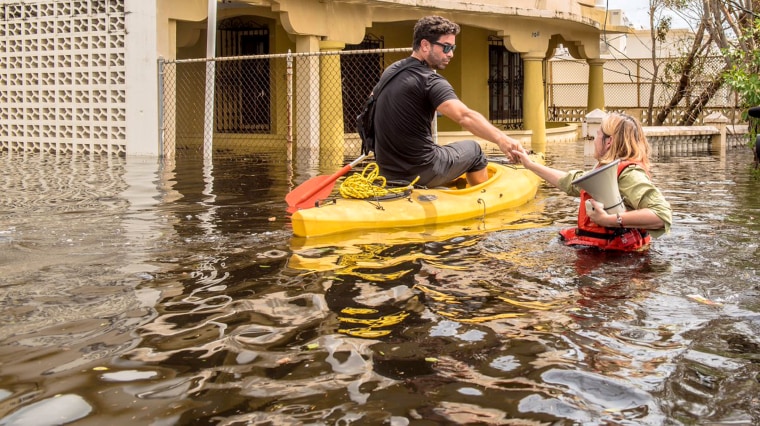 Her interest in politics began young, first as president of her San Juan high school student council and school representative at a presidential youth summit.
She left Puerto Rico to study at Boston University and graduated with honors before earning a master's degree in public management and policy at Carnegie Mellon University. She went on to work in human resources and management departments at various companies, including Westinghouse Electric Corporation, Colgate-Palmolive and Cellular One.
Related: Delayed Response to Puerto Rico Has Echoes of Katrina for Some
From there, she had roles in Scotiabank and the U.S. Department of Treasury. But her island was beckoning.
After 12 years on the mainland, she returned to get involved in Puerto Rico's political affairs. She became an adviser for then-San Juan Mayor Sila Maria Calderon as well as then-president of Puerto Rico's House of Representatives, Carlos Vizcarrondo Irizarry.
With her time spent in the U.S., Cruz said she felt the pull of both American and Puerto Rican culture.
"I've come to understand — I don't know who said it — but we really are one nation divided by one ocean," she told City & State.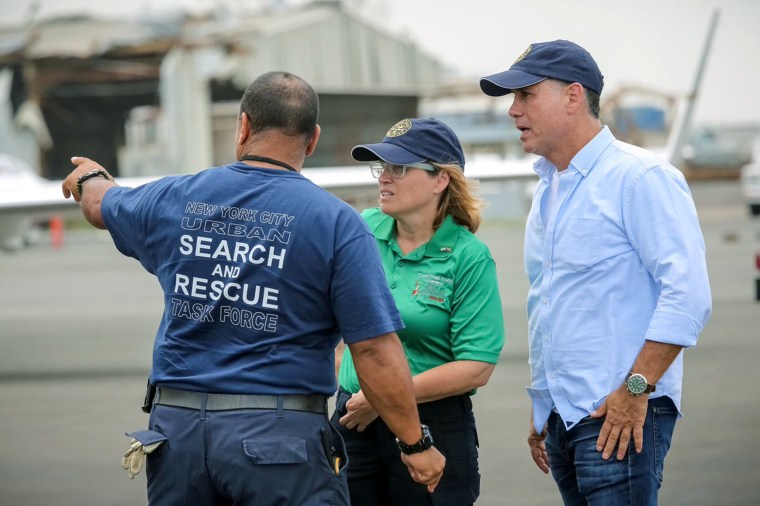 With her behind-the-scenes experience in politics, she decided it was time to step up herself. In 2000, she ran for Puerto Rico's House of Representatives on the Popular Democratic Party ticket — one of the island's main political parties — but lost. In 2008, she tried again and won.
In 2012, she turned to another political stage: mayor of San Juan, a city of about 400,000 people.
During the race, she attracted members of the LGBT community, students, lower-class workers and immigrants. She propelled herself as a candidate advocating for gender equality, universal health care and rights for people with disabilities — an alternative to 12-year incumbent Jorge Santini, who openly mocked her candidacy, and his New Progressive Party.
She beat Santini by about 11,000 votes, becoming the city's third female mayor.
Related: Mass Exodus From Puerto Rico Feared After Hurricane and Debt Crisis
The next day, the local news outlet El Nuevo Día proclaimed, "The girl triumphed over the hawk."
Cruz, who won reelection in 2016, believes that Puerto Rico should remain a U.S. territory and not seek independence or statehood. Her views remain in contrast to Puerto Rican Gov. Ricardo Rosselló, the president of the New Progressive Party, which is advocating for statehood.
While Cruz has found popularity in some corners of her city, an El Nuevo Día survey of 1,000 Puerto Ricans conducted in May found that 24 percent of respondents approved of her performance, while 46 percent disapproved. The majority found her to be irresponsible after she pushed for a national strike in May against looming austerity measures, according to the poll.
But now, Cruz is being put to the biggest test since taking office, as lack of electricity, proper shelter, and dwindling food and fuel plague the island of 3.4 million residents.
"My people's lives are at stake," she told reporters Friday.
Cruz said Puerto Ricans require more federal aid and manpower to recuperate from the aftermath of Maria, the most powerful storm to strike the Caribbean island in 90 years. As 10,000 federal workers were dispatched to there, the Trump administration installed three-star Lt. Gen. Jeffrey Buchanan to lead U.S. military operations.
"Gen. Buchanan, a three-star general, has said that he doesn't have enough troops and he doesn't have enough equipment," Cruz said on MSNBC after Trump criticized her on Twitter.
"So who am I? I'm just a little mayor from the capital of San Juan," she said. "This is a three-star general saying he doesn't have the appropriate amount of tools."
Cruz may get to tell Trump what she thinks to his face after the president said he plans to visit Puerto Rico on Tuesday. The mayor said she would be "very glad" to meet with him if he wants.
"I am not going to be distracted by small comments, by politics, by petty issues," she said. "Whomever is here to help, whomever says things that can help, will be praised. Whomever doesn't, will not."