About a third of Puerto Rico's residents — over 900,000 — are still living without electricity five months after Hurricane Maria battered the island on Sept. 20th of last year.
As power restoration efforts continue against all odds, it's still hard for officials to say when the power will be fully restored — the question on everyone's mind.
"I would hesitate to give you a date," said Lt. Col. John Cunningham of the U.S. Army Corps of Engineers, the deputy commander for the Task Force Power Restoration on the island. "We would like to go faster, but right now we're going as fast as we can."
"The largest challenge has been logistics: getting the materials we need," Cunningham told NBC News. "Because it is a tropical island, they need specific conductors and materials that can resist the tropical weather and there's a limited number of suppliers available to purchase specific materials for the island."
After Hurricanes Harvey and Irma, getting access to those materials is even harder.
About 1,200 temporary generators and seven microgrids are powering key areas near important buildings such as schools and hospitals. In addition, teams from utility companies from the mainland U.S. have made their way to Puerto Rico to support personnel sent to the island to help restore power.
After Hurricane Maria left the entire island without power, the Puerto Rico Electric Power Authority, or PREPA, needed at least about 53,000 poles, a little over 17 million conductors and 184,750 insulators.
Related: Anger grows and hope fades as Puerto Rico's ground zero remains without power
So far, 5,072 transformers have arrived in Puerto Rico in addition to about 31,500 poles and about 2,613 miles of conductor cables already on the island, PREPA said in a statement.
In the next two weeks, Puerto Rico should receive 80 containers with additional equipment.
Restoring power amid funding woes
One of the reasons for a lack of inventory in the first place is PREPA's financial woes. While a Category 5 hurricane like Maria was expected to cause massive damage, Puerto Rico's bankrupt and greatly indebted public utility had not kept up with upgrading and modernizing its four-decade-old power plants, which mostly produce energy from burning imported oil.
Puerto Rican government leaders went to federal court in New York on Thursday to request a $1 billion emergency loan to finance operational costs and avoid running out of cash. Though the request was not approved, U.S. District Judge Laura Taylor Swain gave Puerto Rico's lawyers the chance to submit another motion for a $300 million emergency loan, understanding that "the lights cannot go off in Puerto Rico." The motion was filed early Friday and Judge Swain approved it on Monday.
To reduce costs and avoid a shutdown, Puerto Rico has activated a contingency plan that consists of reducing power to energy reserves that handle generation failures like the one that took place on Feb. 12 in northern Puerto Rico. Government officials said Sunday it should not affect customers.
PREPA is currently the government agency with the biggest share of Puerto Rico's $72 billion public debt. In part, PREPA's $9 billion debt is due to unpaid electricity bills from public entities in Puerto Rico.
Liquidity issues around Puerto Rico's power company go back decades. Through Puerto Rico's fiscal agency AAFAF, most PREPA projects get funded through the issuance of bonds.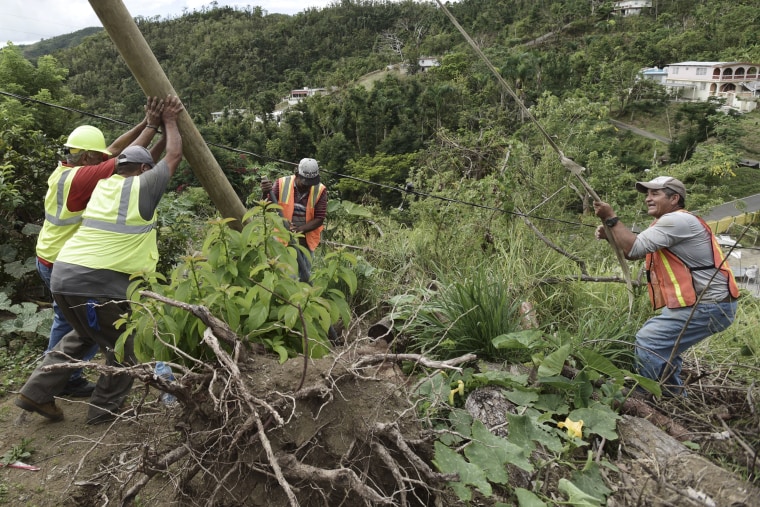 Critics say past projects illustrate a history of costly mistakes.
Francisco Lopez, an engineer and PREPA employee for 36 years and now an independent energy consultant, had pitched a project in 2010 called Via Verde that consisted of a natural gas pipeline across the island.
Because the governor at the time, Luis Fortuño, had signed an executive order declaring a "state of emergency" around electric power generation, the project was approved and bonds were issued before any public hearings.
Photos: 100 days in the dark leave Puerto Ricans with glimmer of hope
PREPA had done a study that showed that revenues from Via Verde would be enough to pay back bondholders. "It would have taken, like, five years," said Lopez.
But the $350 million Via Verde project never came to life after strong opposition from community members and environmentalists. With no project, there was no revenue, but PREPA still had to pay bondholders back as well as the already-hired contractors. Lopez said situations like this have contributed to the utility's debt.
Amid criticism, a promise to restore power
As PREPA grapples with financial issues, it has also faced strong questions about its actions following the hurricane.
A former supervisor and chemist at PREPA, Carlos Velez, was critical of the government's initial handling of its equipment and restoration needs.
Related: FEMA under scrutiny over botched contract to provide meals for Puerto Rico
"In a situation where PREPA lacks inventory, the usual procedure is to ask the American Public Power Association (APPA) for what's needed," said Velez. APPA is a not-for-profit organization that serves U.S. public utilities; it has worked with PREPA on previous post-hurricane efforts.
Instead, PREPA came under fire after signing a $300 million contract with Whitefish, a small Montana-based firm. The contract was eventually terminated after questions emerged following a Washington Post report about the company and the contract.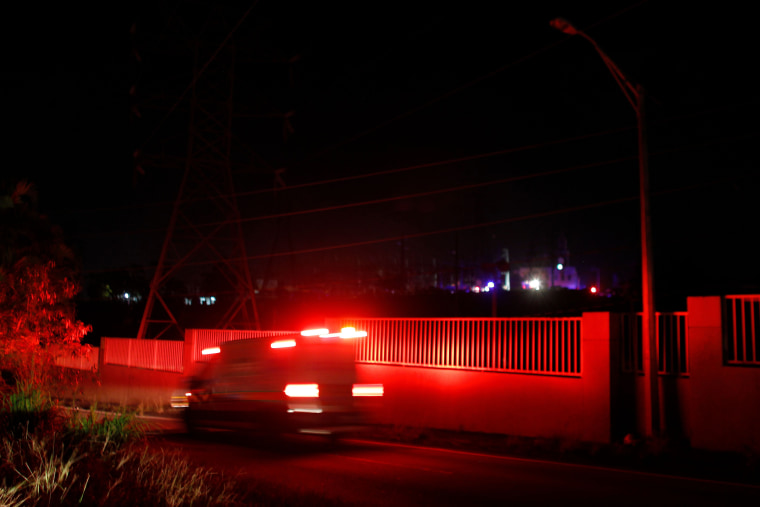 It wasn't until the end of October, more than a month after the hurricane, that APPA received Puerto Rico's petition asking for help. It still remains unclear why APPA's help was requested so late.
FEMA deputy administrator Ahsha Tribble, who has been working on the island for months, said in an Oversight Board hearing that PREPA's bureaucracy has slowed down restoration efforts. "When you have eight layers of approval to get something done, it's not working for us," said Tribble.
PREPA has also been dealing with changing leadership. In November, its executive director Ricardo Ramos stepped down and Gov. Ricardo Rosselló called for Justo Gonzalez's appointment as interim director.
"When you put an interim director in the middle of a disaster, it's hard. It's very difficult to begin to make decisions," said Tribble.
The spotlight on PREPA after the devastating storm and the financial crisis may result in significant changes. Gov. Rosselló announced a plan last month to move toward privatizing the utility, pledging a more "financially viable," consumer-centered model.
While there is debate over the plan, consumer watchdogs and analysts have long called for changes to PREPA. In addition, the utility's finances and debt are now being scrutinized by a financial oversight board started under President Barack Obama as well as Judge Swain.
In the meantime, the start of the next hurricane season is just four months away.
"I want to assure all clients still without electricity, that we have you in mind. We know our work is not over and we are prioritizing restoration for this population," said Justo Gonzalez, PREPA's interim director, in a statement. "No one deserves to be without electricity, so we appreciate your patience. "