On an Internet forum where parents sought takers for adopted children they no longer wanted, a teenager from Haiti was offered more frequently than any other girl.
Starting at age 14, Nita Dittenber was passed among four families over two years through a practice called "private re-homing."
In September, Reuters exposed an underground market in which desperate parents use online bulletin boards to offer adoptees to strangers, often illegally and with no government oversight. The Internet forums, including the Yahoo group where Nita was advertised, can enable abusers to acquire children easily; in one case, an Illinois man who's now in prison on child pornography charges took home a 10-year-old boy hours after an ad for the child was posted online.
In the last home where Nita was sent, re-homing served a different purpose, Ohio prosecutors contend. They say it was used to silence Nita and another girl in an effort to conceal the repeated sexual abuse of children.
For 17 months – from early 2011 until July 2012 – Nita lived in the Ohio city of Marysville with Jean Paul and Emily Kruse. Jean Paul was an information-technology specialist with the Ohio National Guard. Emily was a stay-at-home mother. The Kruses, who already had multiple biological and adoptive children in their home, were the fourth family to take custody of Nita in America.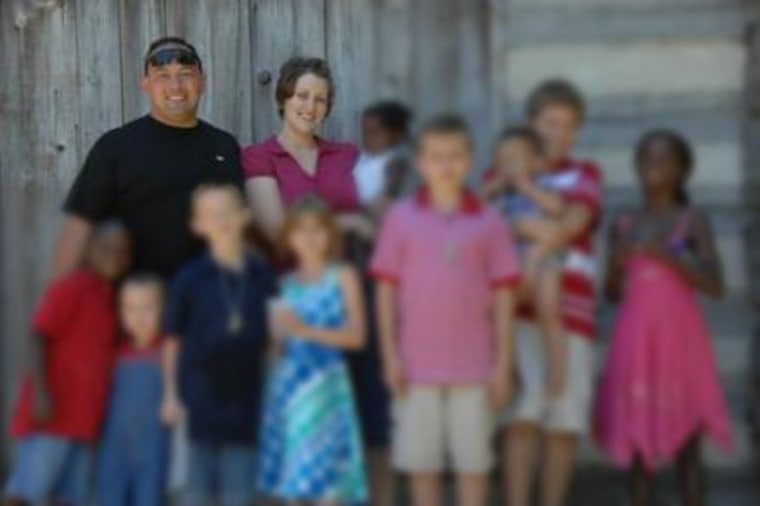 Not long after she was sent there, Nita says, the younger Kruse children told her they were being molested by Jean Paul. Nita says she struggled for months over whether to speak up about the allegations, fearing she'd be thrown out of the house and sent to yet another set of strangers if she did.
"I didn't want to get passed around anymore," Nita, now 18, says in an interview.
Months later, according to criminal charges filed in Union County Court, Emily Kruse abruptly put Nita on a flight back to her original adoptive parents in Idaho – alone and "with only the clothes on her back."
The reason: Kruse discovered that Nita had told relatives of the Kruses about the abuse accusations. Prosecutors say Emily sent Nita away to ensure the teen "would not be around to answer questions or participate in the resulting investigation." They say another girl – an alleged victim of the abuse – was also threatened by Emily with re-homing unless she wrote a letter saying her accusations against Jean Paul were "not true."
Jean Paul Kruse, 41, has pleaded not guilty to 17 felony criminal counts, including raping two of his daughters and sexually abusing another daughter. He and his attorney didn't respond to interview requests. Emily Kruse, 36, has pleaded not guilty to felony charges of obstructing justice and intimidating a witness. She declined to comment; her attorney did not respond to questions.
Editor's Note: Today's story is part of a series of online and broadcast reports on adoption by Reuters and NBC News. Click here to read the Reuters version of this story. Click here to read the first five stories on re-homing from Reuters.
RE-HOMED LIKE A PET
Since the late 1990s, Americans have adopted about 243,000 children from other countries. If the failure rate of international adoptions is similar to the rate at which domestic adoptions fail – estimates by the federal government range from about 10 percent to 25 percent – then more than 24,000 foreign adoptees may no longer be with the parents who brought them to America.
No government agency tracks what happens to these children after they reach America, and none monitors how frequently children are transferred to strangers via the Internet. But on a single online message board examined by Reuters—a Yahoo group called Adopting-from-Disruption — a child was offered for re-homing about once a week during a five-year period. Most of the children were adopted from overseas. One was Nita.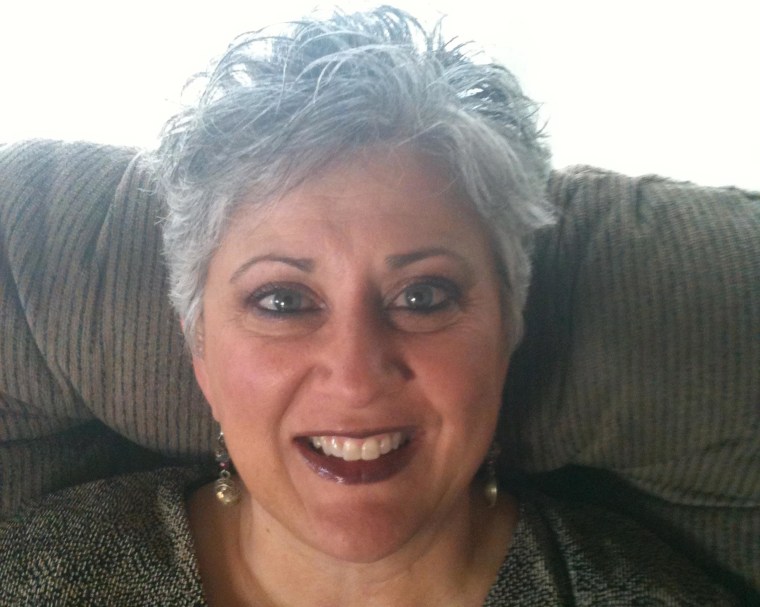 After Reuters published messages from the Yahoo group, Nita's original adoptive aunt began reading the posts. Reporters had removed names and other identifying information. But Tammy Dittenber says she quickly recognized that some of the messages were about Nita, based on details about her age, nationality and state of residence.
Tammy says she knew that Nita's adoptive parents – her in-laws, Tony and Michelle Dittenber – had sent Nita to other families. But Tammy says she had no idea how until she read the posts.
"I said, 'Oh my God! All the puzzle pieces are coming into focus,'" Tammy Dittenber recalls. "…I realized she had been re-homed the way you re-home a pet."
Read an NBCNews.com story on re-homing: "Adopted Girl Says Mother Forced Her to Dig Her Own Grave."
'HOW CAN PEOPLE DO THIS?'
Born Nita Durand and raised in Port-au-Prince, Haiti, Nita still speaks with a trace of a Haitian accent. She says her birth parents were poor and sent her to an orphanage when she was 9, hoping she would have a better life than they had.
In 2009, Tony and Michelle Dittenber adopted her and brought her to their home in Nampa, Idaho, just outside Boise. Tony helps operate a food warehouse. Michelle books flights for an airline.
Nita was 13 at the time. She became one of nine Dittenber children, four biological and five adopted, including Nita's younger biological sister. Each of the adoptees is Haitian.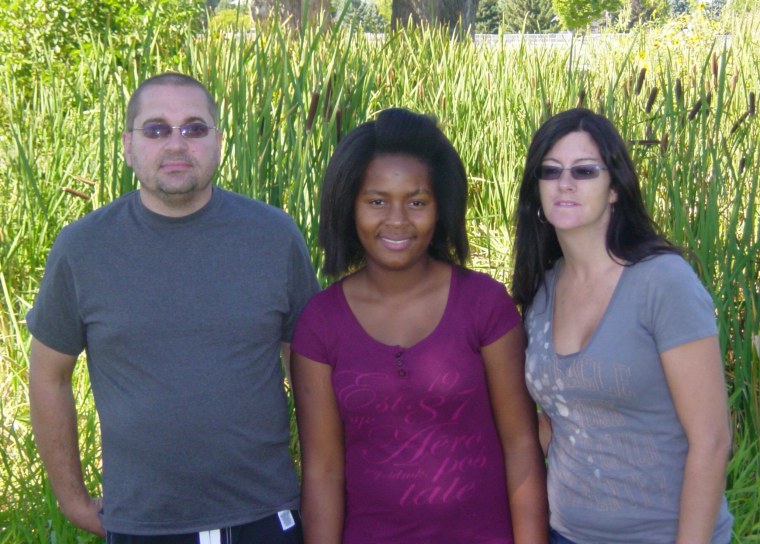 The Dittenbers and Nita clashed from the start. Nita had "behavioral issues," Tony Dittenber says. Nita says she thought the Dittenbers were harsh and treated her unfairly.
After the family tried without success to get help from social service agencies, Michelle says she turned to the Internet. She had read offers for children in the online forums. "My first thought was, 'How can people do this?'" Dittenber says. "Then as I read through it and read people's stories and what they'd been through, I understood."
In August 2010, Michelle posted a message on the Yahoo group Adopting-from-Disruption. Her profile name: idmomofmany.
"I have a 14 year old daughter I adopted from Haiti," she wrote. "Unfortunately we are needing to find a new family for her. Where do we start?"
It was the first of several times Michelle offered Nita on the Yahoo group. In her posts, Michelle portrayed Nita as a "bully" with an "attitude of entitlement." The girl "lies" and is "manipulative," she wrote, but "does love little kids very much" and has "a soft spot for elderly people as well."
Each time they transferred custody of Nita, the Dittenbers used a notarized power of attorney document stating that Nita was now in the care of the new family, Tony says. No social workers or attorneys were involved, he says, and there was no official vetting of the parents taking in Nita.
Nita says she did not know that she had been advertised on the sites until her aunt read the Reuters report and told her about it. "I didn't really know what was going on," Nita says. "I had no clue about where I was going to live and for how long."
The first two families to take Nita — one in Ohio, another in Idaho — sent her back to the Dittenbers.
Then, Nita was sent to the Kruse home in Marysville. It was her third move in less than a year. She was 15.
Read an NBCNews.com story on re-homing: "Adopted Girl Says New 'Mom' Slept Naked with Her."
'NINE IS ENOUGH?'
It seemed like a good option. Michelle says that the first Ohio family who'd taken in Nita knew and vouched for the Kruses.
In 2008, the couple also had been profiled in a heartwarming story distributed by the Ohio National Guard, headlined "Nine is enough?" The article described how the Kruses happily scrambled to care for their large family.
At the time, the story said, the Kruses had five biological children – four from previous marriages — and four adopted overseas. A photo showed a grinning Jean Paul tickling one of the adopted children, a girl born in Liberia.
"We wanted a girl because they have it so hard there," the story quotes him as saying. "They are often raped and molested from a very young age."
Within weeks of her arrival at the Kruse place, Nita alleges, several young girls in the home told her they were being sexually abused by Jean Paul. She says she wasn't abused herself but was terrified to come forward. It took her about nine months to share the allegations with Emily, she says. When she finally did, Nita says, Emily accused her of lying and promised to put her on a plane back to Idaho if she told anyone else.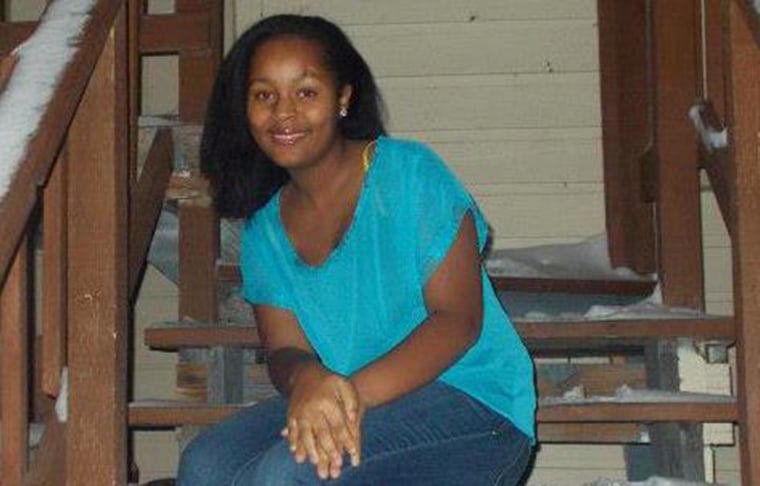 Nita kept silent for another eight months. "I was like, 'I'm not about to ruin this one,' " Nita says. The stress of being sent from family to family was overwhelming, she says, leading her to suffer from an eating disorder and contemplate suicide.
Then, in July 2012, Nita and two of the girls were visiting with a Kruse family relative. Nita says she recalls feeling glum that day, burdened by what the young girls were continuing to tell her. The relative asked her why she looked so down. Nita told her of the alleged abuse, and then the other girls told their stories.
The relative took Nita and the girls to see other family members, Nita says, and they went over the allegations again.
In court documents, authorities describe what happened next: After learning that the abuse allegations had come to light, Emily picked up Nita at a local hospital where the teen was working as a volunteer. Emily then took Nita directly to the nearby airport in Columbus.
Emily "did not tell the child where she was going and did not permit her to pack her clothing or other belongings," prosecutors allege in court documents. At the airport, they say, she ordered Nita to get on a flight to Boise so that the girl couldn't be questioned in any investigation of Jean Paul. The move was so abrupt, they allege, that Emily didn't give the Dittenbers advance notice that Nita was heading back to Idaho.
The Dittenbers were away on vacation at the time, so they asked Tony's brother and sister-in-law, Michael and Tammy Dittenber, to pick up Nita. When Nita walked off the plane, she "looked lost and really confused," Tammy wrote in a police statement as part of the Kruse criminal cases. "…She said she had nothing. No suitcase, duffle bag, carry on, nothing."
Almost immediately, Michelle Dittenber again began offering Nita for re-homing.
In a July 24, 2012, post on the Yahoo group, Michelle blamed Nita for the rupture with the Kruses.
"The last straw with the last family was her making allegations that the dad in the family was sexually molesting all the kids but her," Michelle wrote. "…I would love to be done with her permanently."
Soon, however, child welfare workers and police began to investigate the Kruses. In August 2012, 10 children were removed from their home.
Later that summer, police in Nampa, Idaho, interviewed Nita as part of the investigation. Sgt. Don Peck says he never looked into how Nita came to live with the Kruses. He says he had no reason to believe her custody transfer was improper, despite an Idaho state law that prohibits anyone without a state license from advertising children for adoptions.
Jean Paul Kruse is scheduled for trial in May; Emily Kruse is scheduled for trial in July. The two no longer live together, and some of the couple's children have been returned to Emily's care.
Read an NBCNews.com story on re-homing: "Adopted Girl: 'My parents didn't want me. I didn't want to live.'"
'HEART TO HEART'
Eventually, the Dittenbers sent Nita to Mercy Ministries, a Nashville residential treatment center for troubled girls.
In December, Nita received a certificate for completing the program. In her eight months at Mercy Ministries, she says, she recovered from her eating disorder and regained a sense of self-worth, making friends and bonding with staff.
Michelle and Tony now say they regret their decisions to re-home Nita. Michelle traveled to Nashville for Nita's graduation ceremony. For the first time, Michelle discussed with Nita how she had used the Internet to seek new families for her.
"I was like, I do understand that you needed help…but there could have been murderers or killers," Nita says. "You don't know those people. I could have been dead."
Michelle says she told Nita that "she always has the option to come back home" to Idaho.
Nita has no such plans. Today, she is living outside Nashville with Sandra Booker, a nurse she met through church. With Booker's help, Nita intends to finish her education and "focus on the future." Her ambition, she says, is to return to Haiti and work with orphans.
Click here to see a slideshow of re-homed children.
A LEGAL VACUUM
Re-homing a child is easy. No state or federal laws specifically prohibit it, and state laws that restrict the advertising and custody transfers of children are often confusing and rarely spell out criminal sanctions.
An agreement among the 50 U.S. states called the Interstate Compact on the Placement of Children, or ICPC, is meant to ensure that child welfare authorities oversee custody transfers, review prospective parents and account for what happens to children sent from one state to another. Many law-enforcement officials – including police who investigated the Kruse case – have never heard of the compact.
Even so, Ohio state officials say prosecuting the Kruses for breaching the pact would be futile. "There are no sanctions or criminal penalties in Ohio for violating the ICPC," said Benjamin Johnson, a deputy director of the state's Department of Job and Family Services.
Authorities handling the Kruse cases are now calling for state measures to address re-homing, and other states have already taken action in response to the Reuters investigation.
In Illinois, lawmakers held a hearing on the practice, and Colorado, Florida and Wisconsin are moving forward with bills aimed at stopping re-homing. "We need to protect kids who are literally being traded between homes," said Republican state Rep. Joel Kleefisch, who sponsored the Wisconsin bill. The state senate passed the measure this week, and it now awaits the governor's signature. "This legislation puts Wisconsin on the national forefront of addressing re-homing and attacking it head on," Kleefisch said.
At the federal level, a group of 18 Republican and Democratic members of Congress is seeking hearings to "identify ways to prevent these dangerous practices." Sen. Ron Wyden, D-Oregon, called for broad action in a letter to Obama administration officials, writing that it was "stunning" that "this practice of advertising children, usually over state borders, does not seem to violate any federal laws."
Yahoo shut down the re-homing groups that Reuters brought to its attention, saying the groups had violated its terms of service, and the Illinois attorney general is pressing Facebook to explain how the social network polices itself. Reuters found that adoptive parents also were offering unwanted children there on a private page called Way Stations of Love. In a Jan. 21 letter responding to the attorney general's inquiries, Facebook said it had found "no evidence of the type of Pages you described" but that "if people were discussing the activity in closed Groups or in private messages, we do not know about those communications unless they are reported to us."
Additional reporting by Blake Morrison.