A controversial federal proposal, currently up for public debate, asking people visiting the country under the visa waiver program for their social media handles has been criticized by civil liberties advocates as going too far and by counterterrorism experts and lawmakers as not going far enough.
The proposal, submitted to the Federal Register by the U.S. Customs and Border Protection agency last month would add a social media section on applications for those visiting the country under the visa waiver program to "optionally" disclose social media profiles on all platforms including Facebook, Twitter and Snapchat. The proposal, which deals with the Electronic System For Travel Authorization, will be up for public comment for the next 30 days.
The social media proposal is the latest example of the government's scramble to find new ways to stay one step ahead of terrorist plots in the wake of December's deadly San Bernardino shooting massacre. The Department of Homeland Security came under heat to increase security provisions when vetting visa applicants after it was learned that one of the shooters, Tafsheen Malik, was admitted to the U.S via a fiancé visa program.
Related: Want a Federal Security Clearance? Your Facebook May Be Reviewed
FBI Director James Comey said in December that Malik, and her husband and fellow gunman, Syed Farook, did not post jihadist messages on Facebook before she came to the United States.
However, last year, MSNBC obtained a memo showing DHS failed to adopt a social media protocol for visa applicants wanting to immigrate. The agency faced sharp criticism from congressional lawmakers on that oversight.
Customs and Border Protection says "collecting social media data will enhance the existing investigative process… and visibility to possible nefarious activity and connections by providing an additional tool set which analysts and investigators may use to better analyze and investigate the case."
Such vetting would only apply to information available publicly, not any private postings, such as made by the San Bernardino shooters.
The agency "currently conducts vetting of publicly available social media information on a very limited basis for certain applications identified for additional screening, or in cases where criminal activity is suspected," an agency spokesman said in a statement to NBC.
However, some lawmakers say this is simply just not enough.
In a statement to NBC, Representative Vern Buchanan, who is a staunch proponent of strict screening across the board, called the proposal "lame at best."
"The Customs proposal gives the illusion that we are doing something to prevent terrorist attacks," he said. "At worst it distracts from the effort to mandate screening and prevent terrorists from coming into America."
Read More: Pentagon Announces Probe of Security Clearance Process
Buchannan introduced federal legislation last December that would require DHS to screen social media for any "foreign individual" wanting to enter the U.S, not just visitors. Although private posts are still untouchable under his legislation. Buchannan's bill is still awaiting a decision in Congress.
Rep. Michael McCaul, a Republican from Texas who chairs the House Committee on Homeland Security, called the Customs and Border Patrol proposal "a small step in the right direction," in a statement to NBC. MCaul said the agency would be better served by backing a bill passed by his committee which seeks to add to increased visa security and visa applicant vetting to the Homeland Security Act of 2002 and the Immigration and Nationality Act.
As it stands, the agnecy's proposal only applies to individuals coming to the U.S through the visa waiver program. Under the program, individuals from 38 designated countries can remain in the United States for up to 90 days visa-free.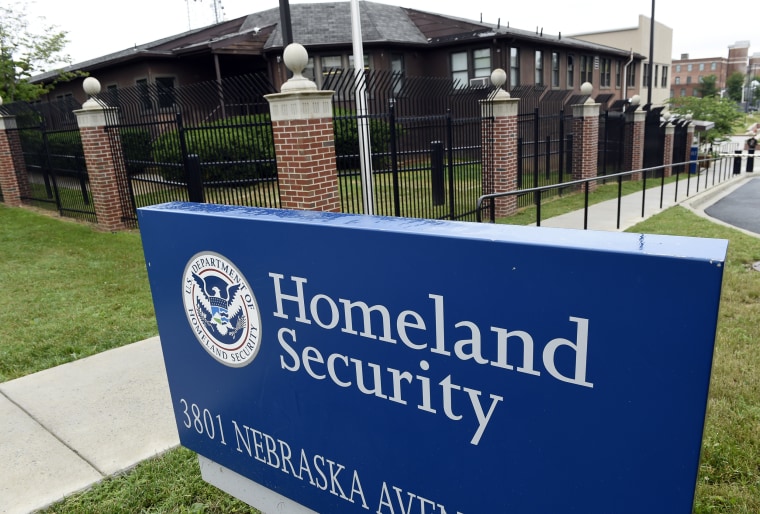 Last year, this constituted 18.2 million individuals, making up 52 percent of all overseas visitors, according to the U.S Travel Association.
In December, President Obama signed into law the Visa Waiver Program Improvement and Terrorist Travel Prevention Act which would prevent nationals of 38 countries who have either traveled to or hold citizenship from Iraq, Syria, Iran or Sudan coming to the U.S. under the visa waiver program. Instead, a more rigorous vetting would kick in.
Homeland Security Committee chairman, Sen. Ron Johnson, R-Wisconsin, said in a statement to NBC that although he does appreciate Customs and Border Patrol's response there "are still a lot of details missing in this proposal and a lot of unanswered questions."
Then there's the matter of how incredibly easy it would be to thwart the agency's attempt to look into social media.
Related: Social Media Accounts May Be Factored in Foreigner Visits to U.S.
"It would have to operate under the honor system, for one thing, as many people have social media accounts with pseudonyms or other unidentifiable titles, and we would only know about the accounts that they divulge," said Jessica Vaughan, the director of policy studies for the Center for Immigration Studies.
Not only is it easy to give dummy accounts, but it's equally easy to keep a social profile closed—even after it is disclosed.
"The bad guys won't be in any rush to provide their information," said Jonathan Grella, the executive vice president of public affairs for the U.S Travel Association.
Grella said asking someone to voluntarily disclose social media is not an "iron clad or full proof" way to solve the problem. Customs and Border Patrol could only use what others chose to show them.
Asking visitors to disclose information hedges on privacy violations said chief technologist at the Center for Democracy and Technology Joseph Lorenzo Hall.
"We need spaces where we can exercise ideas in a global environment without feeling like we have to speak in a guarded fashion," Hall said. "What is particularly concerning is how this information will be used by other agencies. There is very little assurance this information will be used only for the stated purpose."
Hall argues this is just might be the loophole for the government to collect personal information without restriction. Those applying for visa waivers may feel forced to give up the information for fear that they will be rejected, Hall said.
The optional part won't ever feel optional.
"There should be scrutiny but this proposal will not help, it will just inject more noise," Hall said "and that's not how we treat visitors to the U.S."
Correction: The title of the U.S. Customs and Border Protection has been changed to accurately reflect the name of the agency.