FBI divers were searching a lake near the San Bernardino massacre scene on Thursday, looking for potential evidence in the case after leads that the shooters might have spent time there.
It was not clear if they hoped to find weapons or electronics that the shooters, Syed Farook and wife Tashfeen Malik, might have ditched before or after they murdered 14 people on Dec. 2.
"We're seeking evidence of anything that is tied to this particular crime," the FBI's David Bowditch said.
"We will leave no stone unturned."
He said the search would last several days.
"At the end of the day, we may come up with nothing, we just don't know yet," Bowditch said.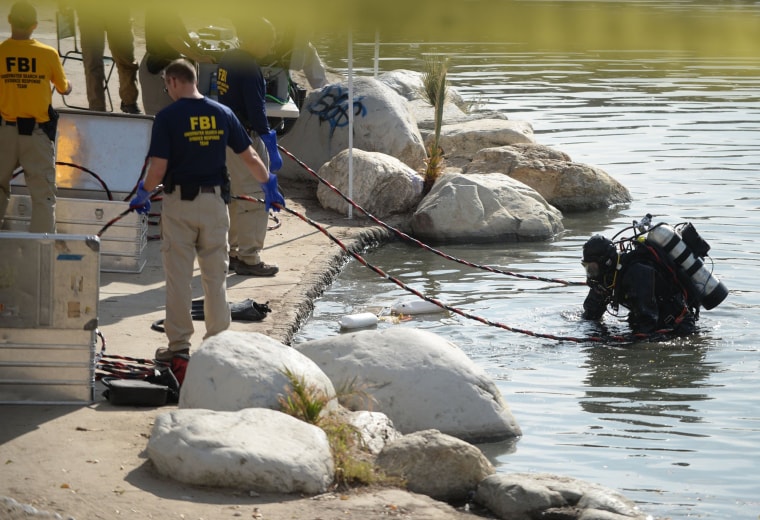 Investigators have already cataloged more than 325 pieces of evidence, including the semiautomatic rifles and handguns Farook and Malik used in the terrorist attack on a gathering of county employees at the Inland Regional Center.
The FBI announced the number of wounded has now risen to 22. One person apparently suffered a shrapnel wound but did not immediately realize it.
Investigators have also interviewed more than 400 people, including Enrique Marquez, a childhood friend of Farook who purchased the rifles used in the ambush.