Two law enforcement sources tell NBC News that Enrique Marquez, the man who bought the two semiautomatic rifles used in the San Bernardino shooting, is answering questions from federal investigators in connection with the case.
Sources say that Marquez is not considered a suspect in the shooting, but the FBI would like to learn more from him — including how gunman Syed Farook obtained those rifles.
Marquez legally purchased the rifles in 2011 and 2011, sources have said. In each case, the purchase occurred shortly after Farook, a longtime friend, bought a pistol.
After the massacre that left 14 dead last Wednesday, a distraught Marquez checked himself into a mental health facility in Southern California, officials said. He left sometime Sunday.
The FBI searched Marquez's home on Saturday. Neighbors said agents cut open the garage door with blow torches, used bomb-sniffing dogs, and temporarily detained his father and younger brother.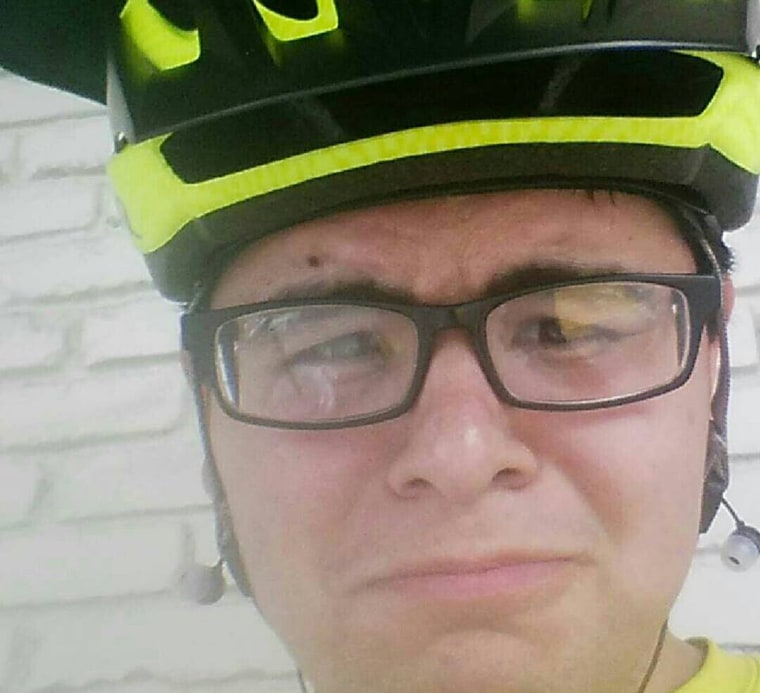 A neighbor who witnessed the search told NBC News that Marquez and Farook had been close friends since childhood but appeared to have grown more distant in recent months.
In addition to providing information about the rifles, Marquez may have other information that could help federal investigators as they continue to probe the shooter's background.