The FBI is still trying to determine whether Syed Rizwan Farook and his wife, Tashfeen Malik, were motivated by terrorism when they went on a rampage at a holiday party Wednesday in San Bernardino, California. Authorities say Farook appeared to have been radicalized and had been in touch with people in the Los Angeles area with jihadi-oriented views.
"It's extremely rare in terrorist circles and radicalization to see two individuals who are married to go out and do this together." security expert Michael Leiter, former director of the U.S. National Counterterrorism Center, told TODAY on Friday.
Related: Wife in San Bernardino Massacre Pledged Allegiance to ISIS Leader: Sources
"To go out and do this together, even in global ISIS circles, is really an outlier, so I think that is what has left many in the counterterrorism community very, very, concerned and still scratching their heads," Leiter said.
Related: San Bernardino Shooter Was 'Bad Person,' Not Radical: Brother-in-Law
While married terrorists are rare, there have been plenty of killer couples throughout history. Here are some of the most notorious duos.
Fred and Rosemary West
The British serial killers were convicted of gruesome murders and sexual assaults that shook England in the 1960s and 1970s. Fred was awaiting trial for 12 murders when he hanged himself in his jail cell in 1995. Later that year, Rosemary was found guilty of 10 counts of murder, and received a life sentence. Among their victims were two of Fred's kids with his first wife — a daughter whom he killed and dismembered before meeting Rosemary; and his first wife's biological daughter (Fred's stepdaughter) whom Rosemary killed.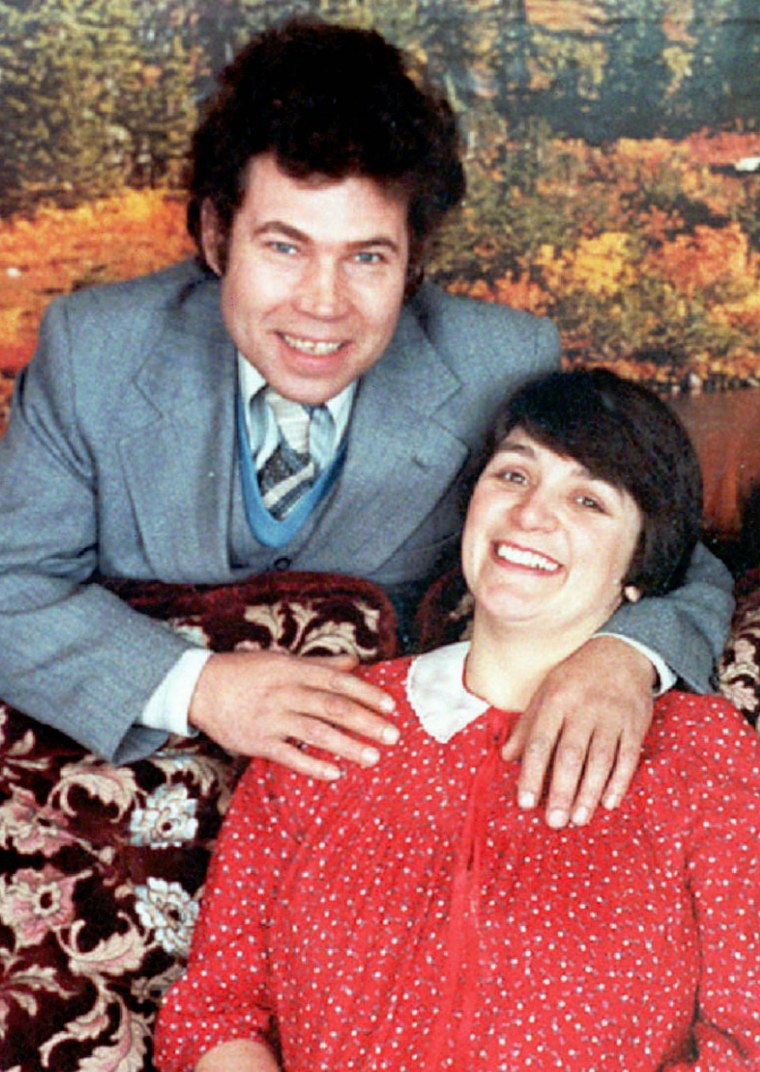 Paul Bernardo and Karla Homolka
Known as the "Barbie and Ken Killers" for their good looks, the two are some of Canada's most infamous serial killers. The young couple induced fear throughout southern Ontario in the 1990s with a string of sex attacks and killings before they were arrested. Bernardo was convicted in 1995 of kidnapping, raping and murdering three teenagers, including Homolka's 15-year-old sister; Homolka pleaded guilty to manslaughter in the deaths in exchange for a 12-year prison sentence. A lawyer for Bernardo later said his client had confessed to at least 10 other sexual assaults. Initially, Homolka portrayed herself as a victim, convincing authorities she was forced to partake in the crimes. Evidence later revealed she was a willing participant.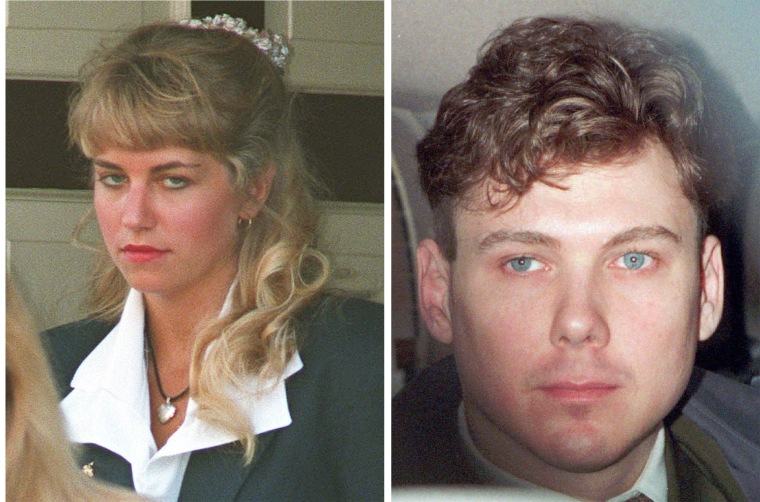 Raymond Fernandez and Martha Beck
The couple, known as the "Lonely Hearts Killers," placed personal ads in papers, seducing, robbing, and murdering women together in the 1940s. Fernandez had been luring women and robbing them before he met Beck; when he met her through a personal ad, he revealed his scheme to her, and they became partners in crime, posing as brother and sister. Their game turned deadly, and they killed as many as 20 people. They both were put to death in 1951 at New York's Sing Sing Prison.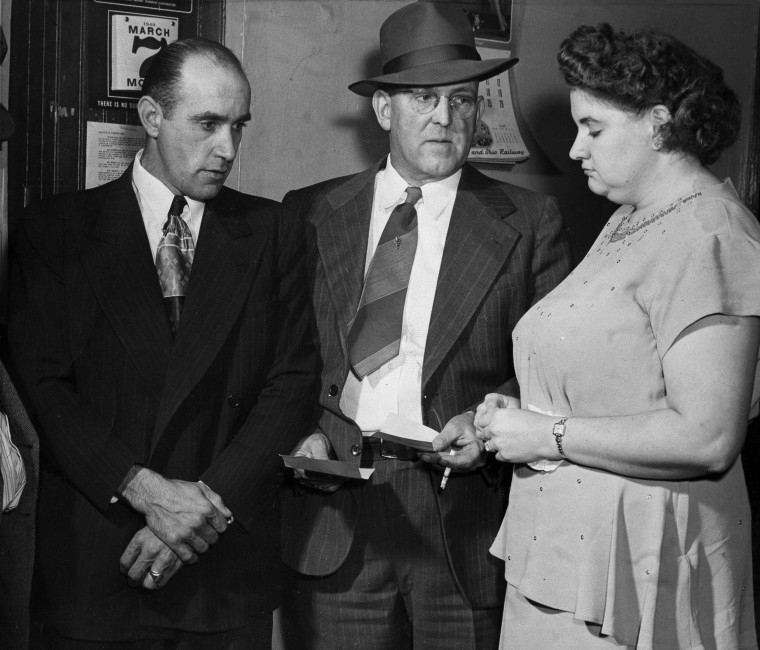 Charlene and Gerald Gallego
From 1978 to 1980, Sacramento's "Sex Slave Murders" killers persuaded women to get into cars with them and then attacked them. When they were caught in 1980, Charlene testified against her husband, and said they were responsible for 10 murders in California, Oregon, and Nevada. The victims were lured into the couple's van, bound, raped and then shot or bludgeoned to death. Gerald received a life sentence, and died of cancer behind bars in 2002. Charlene, in a plea deal, was released in 1997.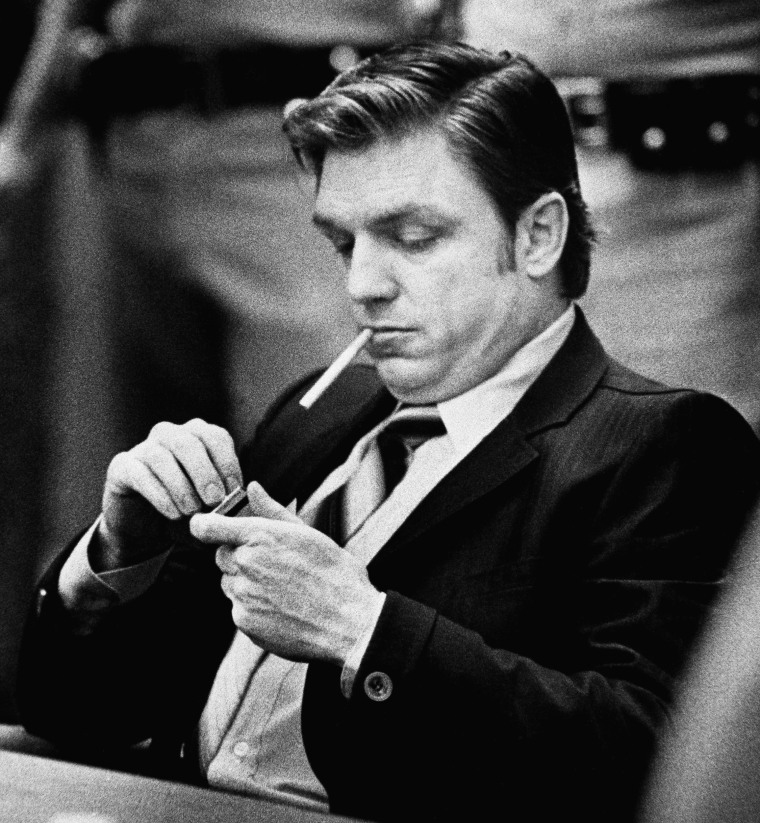 Jerad and Amanda Miller
The Las Vegas couple, armed with a Smith & Wesson 9 mm, a Ruger .38-caliber revolver and a Winchester 1300 12-gauge pump-action shotgun, burst into a local pizzeria in June 2014 and opened fire, killing two police officers. They then plucked the weapons and ammunition off their victims and left a swastika, a Revolutionary War-era flag, and a note that said "The revolution is beginning" by their bodies. From there, they went to a nearby Walmart, killed a bystander, and got in a gunfight with police officers. Amanda killed herself, and Jerad was shot dead by an officer.