Police want to speak to a friend of San Bernardino shooter Syed Rizwan Farook who purchased the two semi-automatic rifles used in the massacre, NBC News has learned.
Authorities say the man bought the guns legally in 2011 and 2012, each time shortly after Farook bought a handgun.
All four guns were used in Wednesday's rampage by Farook and his wife, Tashfeen Mailk, that left 14 people dead at a gathering of county employees.
It is not known whether the purchases were coordinated or how Farook came into possession of the rifles bought by his friend.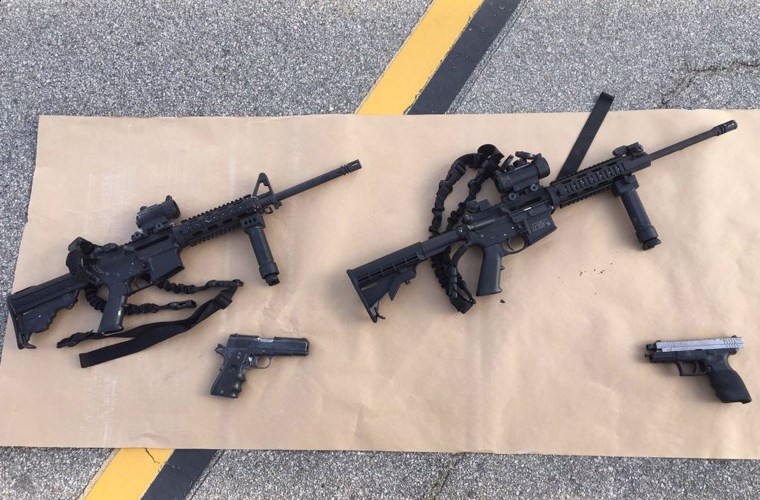 The two .223-caliber assault rifles were a DPMS model and a Smith & Wesson MMP 15 model, while the two 9 mm semi-automatic handguns were manufactured by llama and Smith & Wesson.
As NBC News reported earlier Friday, one of the rifles appeared to have been modified in an attempt to allow it to fire fully automatic.
Gallery: Go Inside San Bernardino Shooting Suspects' Home
Government field tests showed that the modification to fully automatic mode was performed but failed, a senior law enforcement source told NBC News.
A second rifle was subsequently changed to have a large-capacity detachable magazine which would be illegal under California law, the source said.
The suspects used and carried what appeared to be multiple, 30-round rifle magazines, some of which were taped together, the source said.