How much does it cost to kill 14 people and terrorize a city?
About $4,500, according to an NBC News analysis of the pre-tax cost of the guns and explosives assembled by Syed Farook and Tashfeen Malik for their attack on an office holiday party in San Bernardino, California on Wednesday, Dec. 2.
In addition to a low cost, the ingredients also proved very easy to gather on short notice. It took just two hours and stops at three chain stores not far from the scene of the attack to buy the parts for remote-controlled bombs similar to those that Farook and Malik assembled in their garage bomb factory.
Though we are not providing details about their construction, the couple had bought galvanized pipe, explosive powder and model cars in quantities sufficient to build more than 20 pipe bombs. Some were bundled together in a remote-controlled device that used parts of a model car and was left at the scene of the shooting, but failed to detonate. There were more model cars back at their garage in Redlands.
We found that four remote-controlled cars cost less than $300 before taxes at a chain store, while we spent about $550 on galvanized pipe. Four pounds of explosive powder, which required us to show a driver's license and fill out a form, ran just over $100. With Christmas tree lights and a few additional items, the total cost for bomb parts came to $959.45. (Computing the cost of the same items on-line yielded much cheaper pipes and more expensive powder, and came out to about $800.)
Related
How Much Did the Paris Terror Attacks Cost?
We then went shopping for the most expensive items on the list, the guns and ammo the couple used to murder Farook's fellow San Bernardino County government employees. At a Riverside, California gun store, we priced two assault-style rifles and two 9mm handguns like those carried by Farook and Malik. The handguns were $725, the assault-style rifles were $1450. Malik and Farook had assembled 1700 rounds of 9mm and .223 ammunition, which would have cost just under $600. The total price for the guns and ammo: Less than $3000.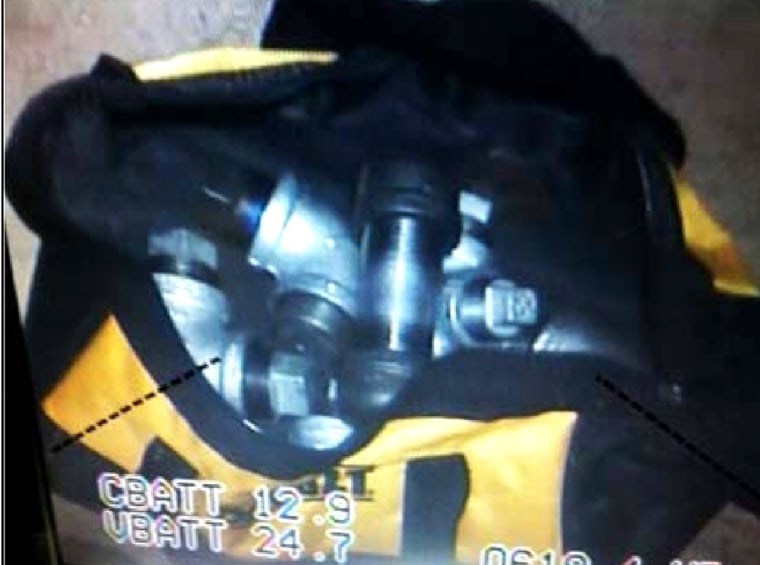 Had we followed through on the gun purchases, they would also have been the items that took the longest to obtain. In order to buy the guns in Riverside, a purchaser would have to be a state resident with a valid i.d., fill out a form about his or her criminal and mental history, and then pass a background check. The waiting period is 10 days. A single purchaser who wanted to buy all four guns new would have to wait 30 days between handgun purchases, but the delay wouldn't necessarily apply for used guns. In the case of the San Bernardino shooters, two separate people bought the weapons.
The last item on the shopping list was the rental of an SUV like that Malik and Farook drove to the scene of the massacre, and in which they died not far from their Redlands home in a shootout with police. A two-day SUV rental would run about $440, bringing the total cost of the ingredients in the terror plan to about $4500.
California Lt. Gov. Gavin Newsom, who wants to put a gun control initiative on next November's state ballot, said the ease with which the shooters built their arsenal was cause for concern.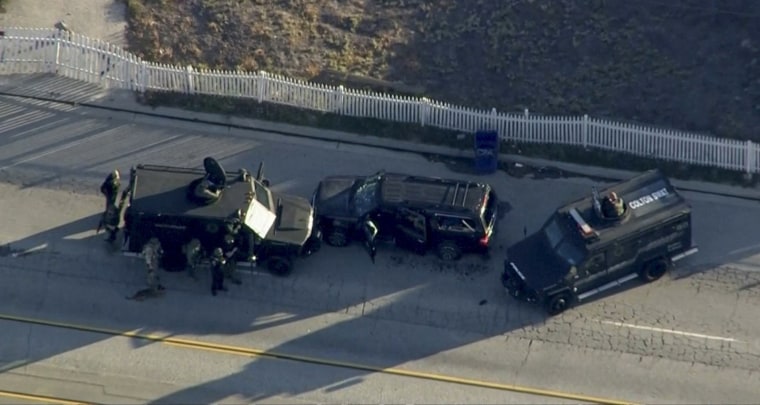 "Many facts are still unclear about the San Bernardino shooting," said Newsom, who calls his proposal "Safety for All." But we do know -- without a doubt -- that while no reform will prevent all shootings, this package will absolutely save lives." His gun-control proposals include limits on magazines and background checks for ammunition purchases.
State Sen. Mark Leno noted that Malik and Farook had stockpiled ammunition, "which anyone, including terrorists, can legally purchase without a background check. … If we only require background checks for guns, but not ammunition, we're not doing our job, which is protecting the public."
With reporting by Hannah Rappleye