As bullets rained down on a San Bernardino, California, conference room Wednesday, Denise Peraza huddled underneath an overturned chair, fearing for her life.
Squished next to her was a colleague, Shannon Johnson, who Peraza says gave his own life to protect hers. His body served as a shield, and he comforted her during this final heroic act.
"Amidst all the chaos, I'll always remember him saying these three words, 'I got you,'" Peraza, who was shot and is recovering in the hospital, wrote in a statement posted on Facebook.
Johnson, 45, was one of 14 people killed in the mass shooting at the Inland Regional Center, a state-run facility that serves individuals with developmental disabilities. He worked as a San Bernardino County health inspector, according to Los Angeles Mayor Eric Garcetti.
Johnson and Peraza had been sitting next to one another at the table five minutes before Syed Rizwan Farook and his wife, Tashfeen Malik, burst into the room and opened fire.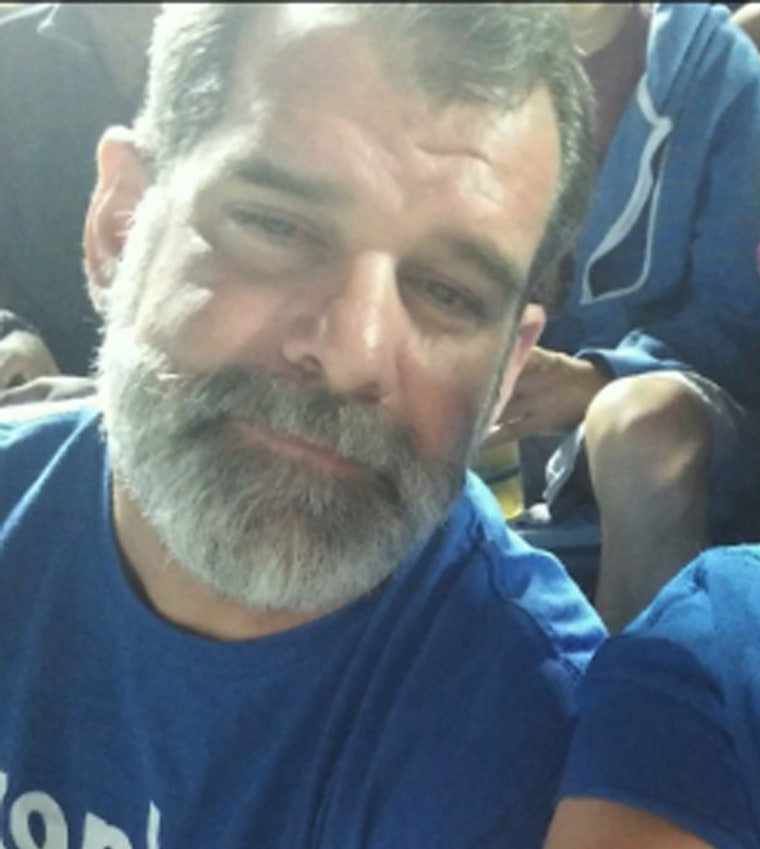 Related: From Housewife to Killer: The Mystery of San Bernardino Shooter Tashfeen Malik
"Wednesday morning at 10:55 am we were seated next to each other at a table, joking about how we thought the large clock on the wall might be broken because time seemed to be moving so slowly," Peraza said.
When the shots — more than 60 of them — started, Johnson and Peraza took cover under the table. Johnson kept his "left arm wrapped around me, holding me as close as possible next to him behind that chair," Peraza said.
"I believe I am still here today because of this amazing man. This amazing, selfless man who always brought a smile to everyone's face in the office with his lively stories about his hometown back in Georgia, who will be deeply missed by all," she said, calling Johnson "my friend, my hero."
"I'll always remember him saying these three words, 'I got you.'"
Peraza was one of 21 people who were injured in the rampage, which authorities are investigating as a terror attack. The extent of her injuries are not clear, although a man who appeared to be her husband, Augusto Peraza, posted on Facebook that she had a bullet in her lower abdomen.
Related: More Than 80 Percent of Guns Used in Mass Shootings Obtained Legally
NBC News could not immediately confirm that.
According to WXIA, the NBC affiliate in Atlanta, Johnson was a talented athlete at Windsor Academy, a private high school in Macon, Georgia. He started working for the San Bernardino County Public Health Department in 2005.
A GoFundMe page set up for his family called him a "generous, fun-loving soul."