Syed Rizwan Farook, one of the shooters who killed 14 people last week at a social services agency in California, was discussing staging a terrorist attack in the Los Angeles area with a neighbor as early as 2012 — but got cold feet, investigators said Wednesday.
The neighbor, identified as Enrique Marquez, bought the two semiautomatic rifles used in the shootings last week at the Inland Resource Center in San Bernardino. Farook was killed along with his wife, Tashfeen Malik, in a shootout with police after they stormed the center.
Marquez is still being questioned by investigators, sources told NBC News.
Related: FBI Talking to Enrique Marquez, Who Bought Guns Used in San Bernardino
The disclosure adds to the evidence that Farook and Malik may have been underground terrorists plotting violence long before last week's assault. FBI Director James Comey described the couple Wednesday as "homegrown violent extremists" who were radicalized and dedicated to jihad as early as the end of 2013 — before they started dating online and even before the rise of ISIS.
The couple also left behind evidence that they were contemplating other targets in Southern California, multiple sources told NBC News on Wednesday.
Sources said it remained unclear how far along any planning might have been, but one source said a university building may have been among the potential targets, while two sources said possible targets could have included gatherings in public areas.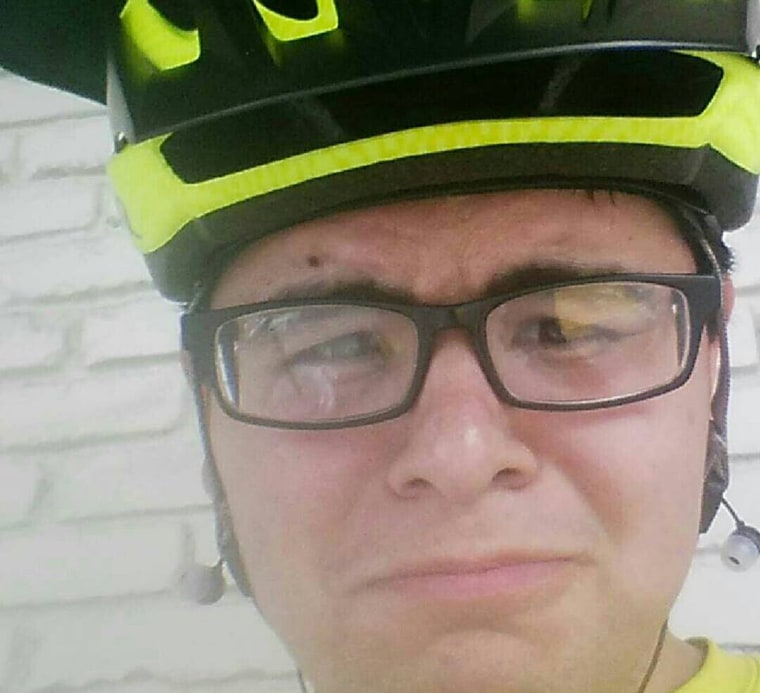 Sources told NBC News the information was developed from examination of electronic media Farook and Malik left behind on their smashed phones and computers. The material was encrypted, and only images have been retrieved so far, not communications, the sources said.
In addition, the couple practiced their shooting skills at a gun range for a year or more before their attack - with Malik dressed in traditional Muslim garb - two sources told NBC News on Wednesday.
As well as the 14 people who were killed at the Inland Resource Center, 21 others were injured.