LONDON — Scotland could press for another referendum on independence from the United Kingdom if Britain votes to quit the European Union this summer, analysts say.
A renewed bid for self-rule would deepen the constitutional quandary in the event of a British exit from the EU — a "Brexit" — and add another wrinkle to America's strategic transatlantic alliances.
The issue is seen as important in Washington — and not just due to the historic "special relationship" with the U.K. Scotland is currently home to 58 U.S. Trident II D-5 missiles, a key plank of NATO's nuclear deterrent.
Scotland's nationalist government wants to ban nuclear weapons on moral grounds within four years of gaining independence. This would force London to relocate the weapons to alternative bases in England or return the weapons to the U.S., costing billions of dollars and creating upheaval precisely at a time of heightened regional security concern.
Scots rejected independence in September 2014, voting to remain in the U.K. by 55 percent to 45 percent. Hours after that referendum result, British Prime Minister David Cameron declared that the issue of Scottish separation had been "settled for a generation … perhaps for a lifetime."
Only 18 months later, his prediction appears optimistic.
Britain is voting June 23 on whether it should leave the EU, and the predicted outcome is close enough that financial markets have taken fright, sending the British Pound to its lowest level against the dollar since 2010.
A poll tracker by the Financial Times puts the "Leave" campaign, backed by London's buffoonish Conservative Mayor Boris Johnson, at 41 percent — five points behind the "Remain" camp led by Cameron. With as many as 16 percent of voters undecided, victory is within the grasp of either side.
Related: Dramatic Defection Sends British Pound Plummeting
But polls also show that voters in Scotland (population 5.3 million) are consistently more pro-EU than in other parts of the U.K., especially England (population 53 million). A realistic scenario is emerging in which Britain narrowly votes for a "Brexit" despite a clear majority of Scots voting to remain in the EU. That could boost support for Scotland's nationalist government, giving it the backing necessary to demand — and potentially win — another independence vote.
"If Scotland is unwillingly dragged out of the EU, there is no doubt in my mind it would galvanize support for a 'Yes' vote [for Scottish independence]," said Gordon Macintyre-Kemp, a marketing CEO and founder of the pro-independence campaign group Business for Scotland.
"A 'Leave' vote would create mean a wider constitutional crisis because Scotland's continued membership of the EU was one of the key selling points by the 'No' campaign [in 2014] for voting against independence. If Britain was no longer in the EU, Scotland should be given the chance to consider independence again on new terms."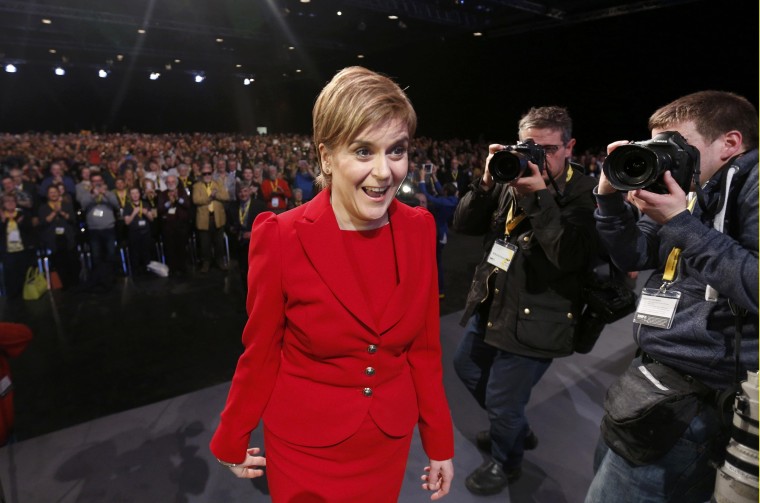 Scotland's nationalist First Minister Nicola Sturgeon agrees that splitting from the EU would "materially and fundamentally change the circumstances in which people voted" to reject independence.
"If you try to take Scotland out of the EU against our democratic wishes, you will be breaching the terms of last year's vote," she said in an October speech. "And, in those circumstances, you may well find that the demand for a second independence referendum is unstoppable."
However, Sturgeon and her ruling Scottish National Party (SNP) are committed to supporting the pro-EU "Remain" campaign — making them temporary bedfellows of their political arch-rivals in Cameron's Conservative Party. That's despite support for the Conservatives (19 percent) trailing far behind the SNP (54 percent) in recent Scottish opinion polls.
If the political picture is complex and confusing, the reasons behind it are straightforward.
Scotland stands to benefit economically from continued EU membership. The U.K. is Europe's second-largest economy, behind Germany, but some of its geographically remote or economically deprived areas qualify for EU grants towards road construction or improved access to training and education. Scotland receives proportionately more of these funds than wealthy parts of England such as London and its suburbs.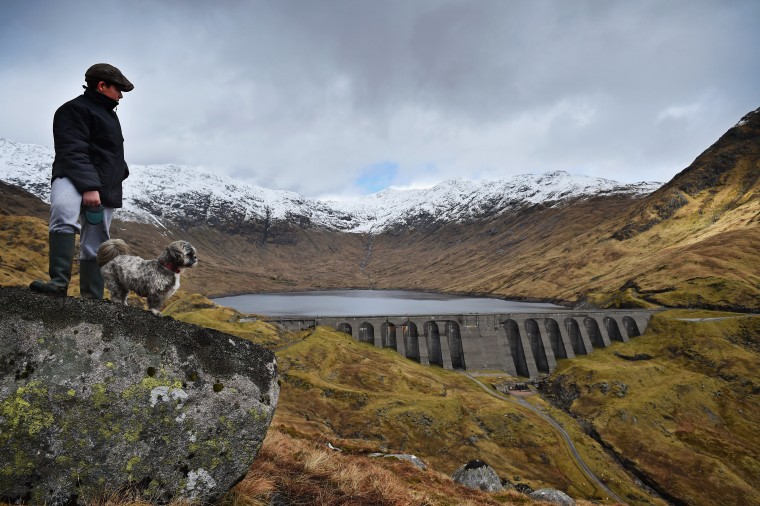 Sturgeon and her nationalists would also find it easier to sell the idea of independence without the complication of a "Brexit." In 2014, the SNP argued that a self-ruled Scotland would continue to use the British Pound as its currency and would continue its EU membership, albeit as an independent state.
Under "Brexit," Scotland would likely be governed by whatever new trade agreement London struck with its former partners unless it sought separate deals or separate EU membership — a move that would almost certainly require adoption of the shared Euro currency. Using two currencies in different parts of Britain would be a headache for businesses in Scotland, where goods and services sold to the rest of the U.K. were worth $65 billion in 2011 — double the value exported to the rest of the world and four times as much as to the rest of the EU.
Officially, the White House has stayed out of both the "Brexit" debate and the question of Scottish independence, saying that both are matters for Brits to decide. But the Obama administration has let it be known that it would prefer Scotland and England to stay together and for the U.K. to remain inside the EU.
Much of what happens between now and June 23 depends on the success of the rival campaigns, but a key milestone comes May 5 when Scotland holds elections for its own parliament. While that poll concerns domestic issues such as health care and education, the performance of the nationalist SNP will indicate whether public opinion is strong enough to give Sturgeon the confidence to call again for independence after June.
So how realistic is a double separation this summer? John Curtice, professor of politics at Strathclyde University, sees it as technically possible but otherwise impossible to call. "Scots certainly more inclined to vote to 'Remain' in the EU poll," he told NBC News.
Further complicating the picture is the global fall in oil prices, which has slashed Scotland's North Sea revenues and, with them, the case for self-reliance.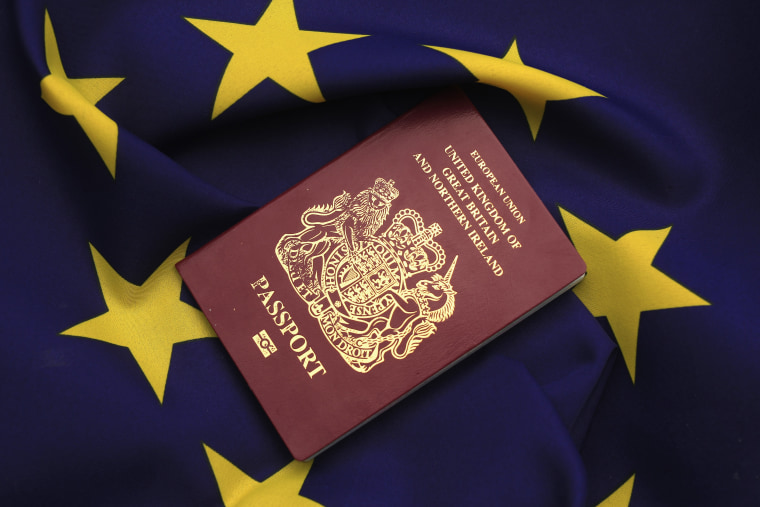 Polling data from Panelbase shows that, if Britain quit the EU, Scottish respondents would vote 52 percent 'Yes' to independence from England and 48 percent 'No' — a reversal of the number if Britain chooses to remain.
"That is well below the 60 percent figure that we were advised the the SNP would want to see in polls before it took the risk of a second independence ballot," Curtice said.
However, there is "reason to believe that some voters might switch sides on the independence question," leaving everything still to play for.