LONDON - As the United States celebrates its independence, some Americans are once again calling for separation from British rule – this time in Scotland, where voters are weeks away from a vote on whether to split from the United Kingdom.
Millions will go to the polls on September 18 to decide whether Scotland should become an independent country for the first time in 300 years.
An intense political campaign is underway as Scots debate a choice of remaining in the U.K. alongside England, Wales and Northern Ireland - or separating, in turn breaking apart one of the most enduring political entities in Western history.
"Americans went through their own struggle for independence 200 years ago and it turned out pretty well for them"
Among those voting will be a handful of expat Americans who are so excited by the poll that they have obtained dual U.S.-British citizenship in order to be allowed to take part.
"It is just such a great opportunity," said Joe Goldblatt, a 62-year-old Texan university professor who has lived in Scotland for seven years and officially became a joint citizen three weeks ago. "Self-determination is at the root of being an American and I saw the way Scotland is governed [by London] and I just thought, 'You know what, we can do better than this'."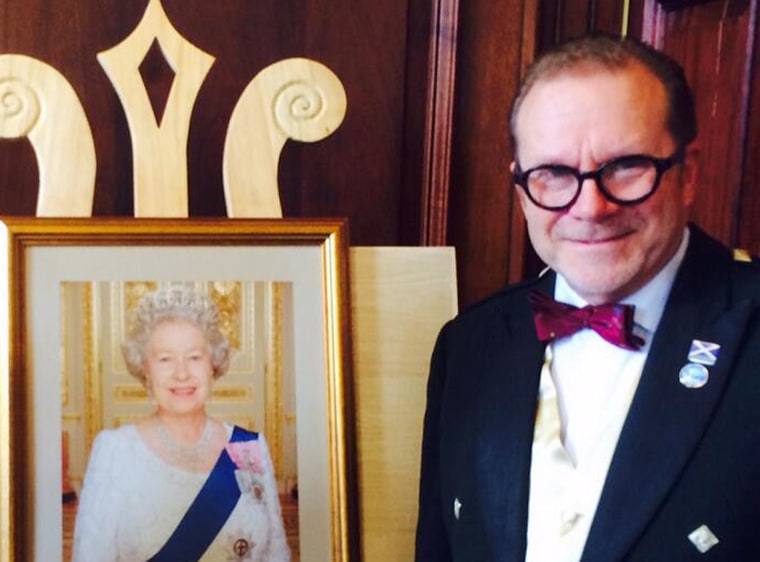 He was one of 102 academics and researchers to publicly endorse the pro-independence "Yes" campaign, arguing that Scotland's colleges would not be harmed by a split from London.
The debate over September's vote – featured on social media under the #indyref hashtag - is often rancorous, perhaps reflecting the personal nature of viewpoints on identity and nationhood. More than one-third of people say Scotland will be left badly divided after the vote regardless of which side wins, according to a poll for the Scotland on Sunday newspaper.
However, Scotland's bid for independence is one of the few in modern history to be conducted without any background threat of armed conflict. "The majority of independence movements have involved some kind of violent struggle, including Ireland, for example," said Jonathan Sher, a 61-year-old children's charity director from North Carolina who has also applied for dual citizenship and has publicly urged Scots to join him in voting "Yes". "The fact that Scotland's campaign for independence has been a truly peaceful process doesn't make it headline news but it is not any less important."
He added: "Americans went through their own struggle for independence 200 years ago and it turned out pretty well for them. They were the pioneers of this process! You would expect America to look out for what's in its own best interests and there's no reason why Scotland shouldn't be exactly the same."
Americans' interest in Scotland's future shouldn't be surprising given historic ties that include an estimated 40 million Americans with Scottish or Scots-Irish ancestry. Numerous Scots were among the original signatories to the Declaration of Independence and Scotland's evocative 1320 Declaration of Arbroath against English rule is often cited as the inspiration for the 1776 text.
"The ideas behind the Declaration of Independence were those of Scottish philosophers," explained Tom Devine, historian, author and director of the Scottish Centre for Diaspora Studies at the University of Edinburgh. "Posts such as Glasgow were hugely important for the busy shipping trade, creating a bridge of boats across the Atlantic that exchanged not only commodities but also ideas."
But while the U.S. was founded on the simplicity of its separation of powers and federal system of government, the U.K.'s unwritten constitution makes the issue of Scotland's future one of extraordinary complexity.
After a long campaign for home rule, Scotland got its own parliament in Edinburgh in 1999 but control of defense, borders and most taxation remains with the U.K. parliament in London's Westminster - and ultimate authority lies with the monarch, Queen Elizabeth II.
The nationalist government in Edinburgh says Scotland could keep the pound sterling currency and the monarchy but break free from London control to become an independent country that would stand alone in international groups such as the European Union. Scotland's 5.3 million inhabitants represent about eight percent of the total U.K. population and would create a new country bigger than Ireland (4.5 million) but smaller than Denmark (5.5 million).
"Hawaiians are particularly interested in the independence debate because of their own sovereignty movement"
The "Better Together" campaign, which seeks a "No" vote in the Sept. 18 referendum, disputes that claim. It also says independence would be an "irresponsible gamble" financially and that Scots would have to raise taxes to cover the loss of entities and public services currently shared with England. The "No" campaign is backed by the Conservative and Liberal Democrat parties that form Britain's current coalition government, and Labour – the opposition party in both the British and Scottish parliaments.
It's a debate that many Americans – including Scottish expats and Scots descendants - are hearing from afar. The New York-based American Scottish Foundation has organized events to help members keep up with the arguments.
"The subject of the referendum has replaced haggis or golf as the go-to conversation of choice with strangers once they hear my Scottish accent," said Peter Reid, an Austin, Texas-based attorney from Scotland who has lived in the U.S. for 12 years and is a core member of Americans for an Independent Scotland. "Hawaiians are particularly interested in the independence debate because of their own sovereignty movement."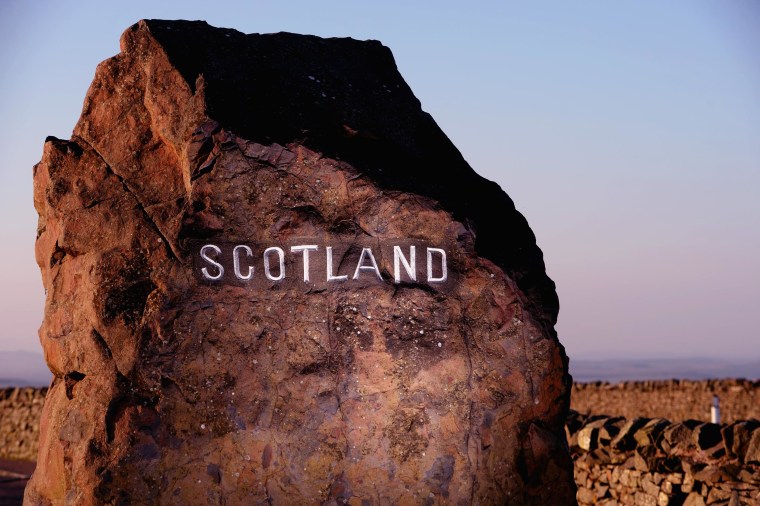 Washington has so far steered clear of publicly endorsing either side, although President Barack Obama appeared to weigh in for the "No" campaign when he told reporters during a recent European trip that he thought the U.K. "had worked pretty well" and should remain "strong, robust and united."
The "Yes" campaign argues that the White House would gain another international ally in an independent Scotland, but there are likely fears in Washington that a split could weaken the U.K.'s status with NATO - and impact military assets, since Britain's only nuclear defenses, the Trident fleet of submarines, are currently based on Scotland's River Clyde.
Zoja Bazarnic, the principal officer at the U.S. Consulate General in Edinburgh, did not respond to requests for interview. In any case, input from a superpower is unlikely to be welcomed given the background grievance at outside rule that pervades Scottish politics.
Who is likely to win September's vote? Most polls have consistently given the "No" campaign a lead over the "Yes", but between one-quarter and one-third of voters remain undecided – enough to tip the balance, making it hard to predict who will triumph. Despite widespread feeling that Scotland is ill-served by London governance, polls suggest there is no such consensus that independence is the best solution.
"Almost every case of independence in recent times has been driven by persecution or oppression, or a genuine sense of oppression or tyranny," said Devine. "Can Scotland claim to be genuinely oppressed in 2014? Not really. Nobody is going to go to the barricades over this one."
Poll numbers may also reflect reluctance by Scots to declare their allegiances. When Harry Potter author J.K. Rowling donated $1.5 million to the "No" campaign last month she received abusive messages on social media.
However, some grassroots activists believe the poll numbers could change as the referendum date approaches. "I really sense things are shifting," said Melissa Murray, a 45-year-old Minnesotan who lives in Edinburgh and is campaigning for a "Yes" vote. "I remember feeling the same turning point during the Obama campaign in 2008 – that sense that yes, things could change, they could be different."
Britain's strong history as a united power, and its complex constitutional system of London rule and devolved parliaments, explain why the independence debate is about more than simple notion of American-style self-determination.
"Does anyone in Ireland or Norway question their own status or their right to govern their own affairs?" asked Jean Muir, an American mother from New York who now runs an artisanal food business in Fife and who is also backing a "Yes" vote. "Americans understand a lot about independence of course, but to me it is extraordinary that Scots are debating whether they are even capable of running themselves. That's a big leap for most Americans to make."