FLASHBACK: Presidential candidates Barack Obama and Hillary Clinton crossed campaign paths in Selma on March 4, 2007, the 42nd anniversary of commemorating "Bloody Sunday."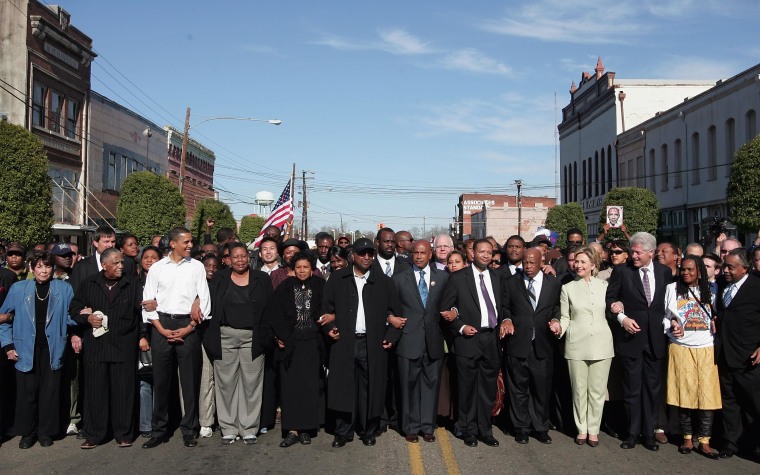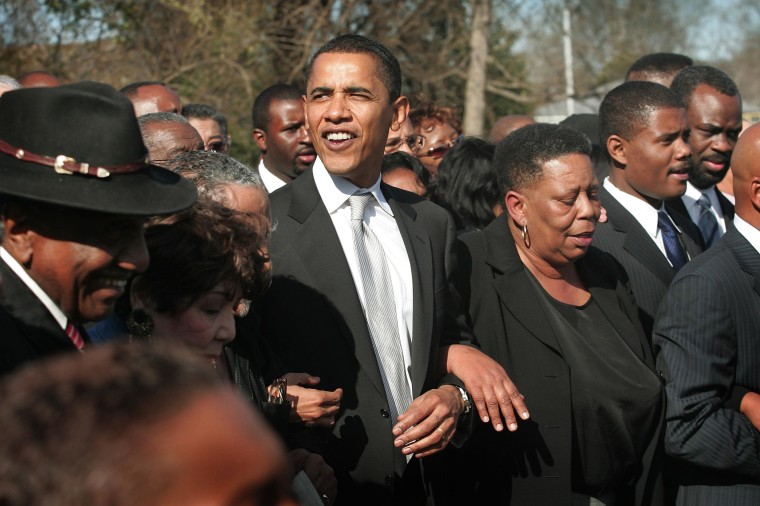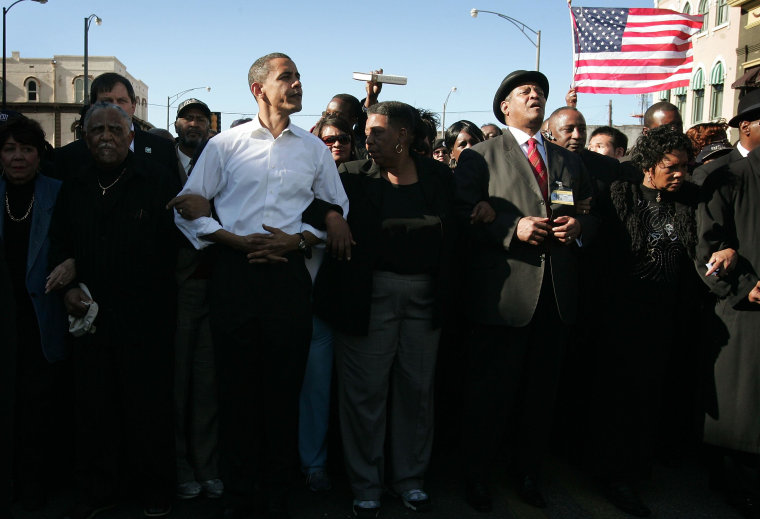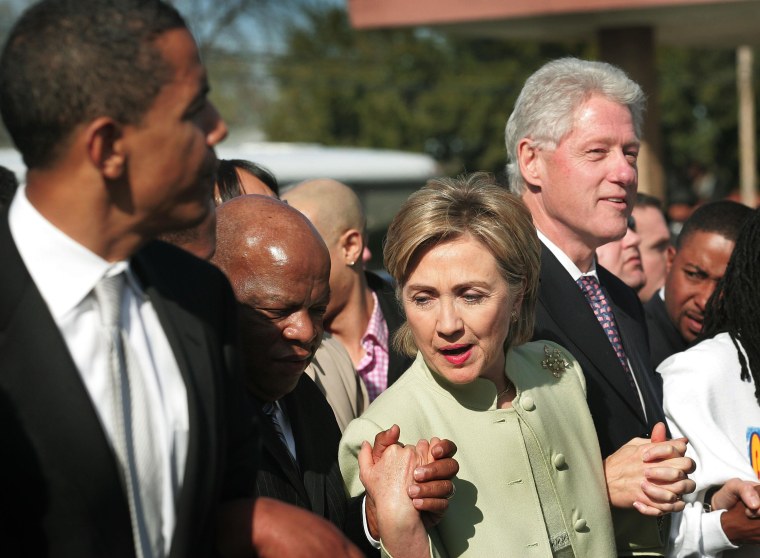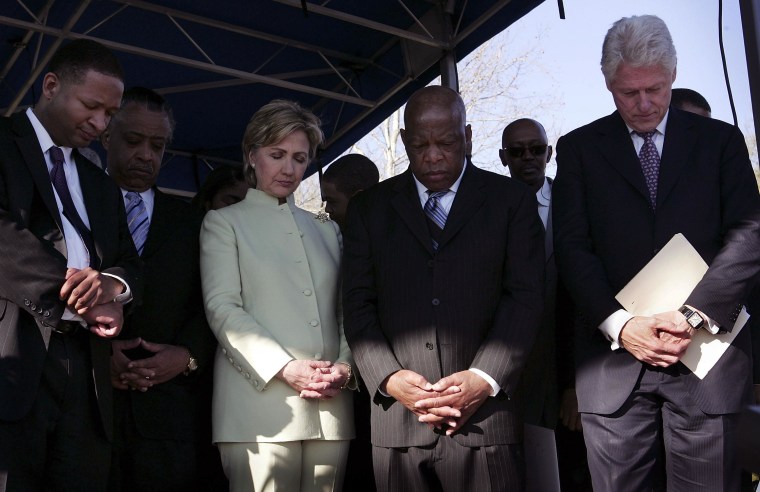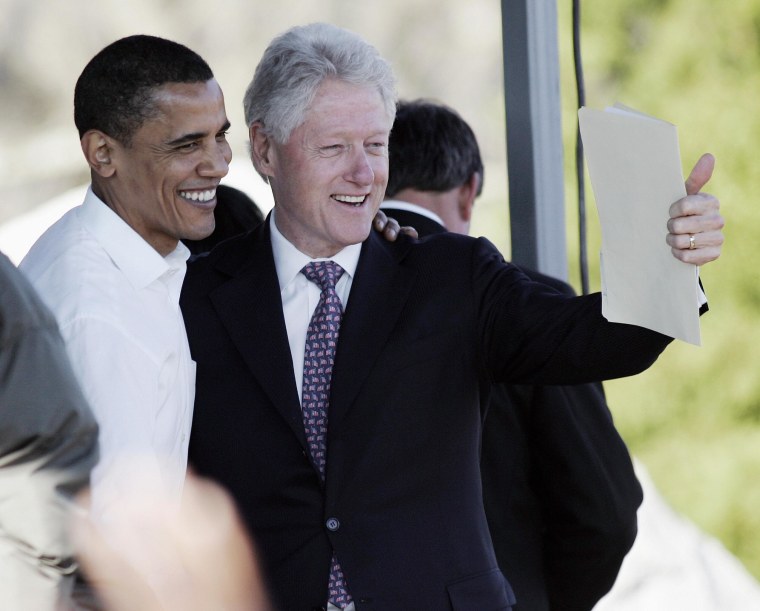 Barack Obama spoke at Brown Chapel AME Church where the march began on March 7, 1965, while Hillary Clinton also spoke in Selma at a church three blocks away, with Bill Clinton present. Three days before the march anniversary, her campaign announced that the former president would accompany her for his induction into Selma's Voting Rights Hall of Fame.
Clinton and Obama both appeared outside Brown Chapel for a pre-march rally, but came from opposite sides of the podium and did not interact. Despite the intense rivalry between their campaigns, the two praised each other. However they did not join arms when the commemorative march attended by thousands got under way.
Instead, Clinton held hands with her husband in their first joint appearance on the 2008 trail. Obama was several people down the line, his arms linked with the Rev. Joseph Lowery, who led the 1965 Selma-to-Montgomery march at the request of Martin Luther King Jr.